2020: Importance of Cloud Solutions in Finance & Banking & Gartner Prediction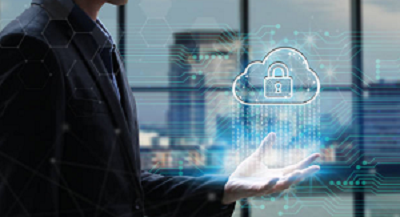 Practically all banking processes and services rely on computer systems. And the technology used for information processing is one of the most important assets of banking.
With the growth of the banking industry and increased access to the financial services thanks to smart phones, financial institutions are under great pressure to find more efficient, faster and safer methods for properly managing confidential customer data. And it has become necessary to establish network that allow them to interconnect with the rest of the systems. Usually, banks resort to installing their own IT infrastructure for information storage and management, however, this results in cost and cyber security vulnerabilities.
And here comes POWER of cloud computing
Cloud technologies have provided a number of innovative solutions to the multiple challenges faced by the financial industry. The financial and banking industries can greatly benefit by adopting the cloud as part of their technology stack.
Below are some examples of how the cloud can help improve services and products in the financial sector.
How Cloud Solutions can Benefit Banking and Finance Industry
Cost Reduction
One of the most important of cloud technology for financial institutions is cost reduction. Maintaining own servers and computer equipments to store data, information and software is an expensive strategy, as well as requiring a significant budget for renovation and maintenance including manpower.
But using cloud solutions and services, cloud vendors have to take care of server maintenance, etc., which will significantly reduce equipment costs of the client (i.e. banks, financial services companies). This will ultimately increase the profitability of the banks. These cost-cutting practices using the cloud have become very popular in recent years.
And according to Gartner, world's leading research and advisory company; worldwide cloud services revenue is forecasted to reach USD 249.8 Billion in 2020, USD 289.1 Billion in 2021, and USD 331.2 Billion in 2021. This is proof that industries have started taking cloud services seriously.
Best vendors offering cloud solutions are Google Cloud, Amazon AWS, Microsoft Azure.
Security
The financial sector is increasingly subject to supervision and regulation which prevents it from obtaining this agility when contracting the services and/or technological infrastructure necessary to innovate in the digital world under the same conditions as its competitors.
Banks and financial services companies have to always justify how they guarantee information security and how they maintains internal control over the processes sent to the public cloud, regardless of the type of infrastructure and service involved.
As banks expand their network, the connectivity grows too, which poses a significant risk to financial organizations mainly the confidential customer data. The concern is entirely understandable in financial sector as it deals with significant amount of financial assets, capital and confidential information. While there are potential risks as with all technological innovation, the cloud also offers many advantages in terms of security.
By having the information on multiple remote and interconnected servers, the company's information and data are secured and in the event of one server failing or falling victim to attacks, the other servers will keep the information safe. Also, many cloud services are offering data encryption, anti-malware and multi-layered protections to guard against cyber attacks and data breaches. Companies like Google, Amazon and Microsoft have taken advantage of this to become more competitive and agile, enhancing their security by complying with the highest standards and following protocols to safeguard their customers' data.
Speedy Access to Information
With cloud solutions having super computing power, faster retrieval of data from cloud databases; financial companies will be able to process and analyze information faster for reporting and decision making and stay ahead of their competitors.
In addition, speed can help when answering customers' questions about their financial products and services. The cloud will make it easier for customers and employees to quickly and efficiently access their information without having to visit a physical branch, accelerating the digital transformation process of the bank.
Payments with card or through mobile devices
Most banks when allowing credit and debit transactions or ATM withdrawals provide the consumer with cards associated with two major companies: MasterCard and Visa. Both MasterCard and Visa have adopted cloud computing technologies and have continued to offer same quality and security they have maintained for decades.
Scalability
With cloud storage technology, financial services will only have to pay for the amount of memory they need for their databases. Financial institutions have to store customer, portfolio and portfolio information in huge databases.
If the company grows and amount of information increases, they will not have to buy expensive equipment to store it, only scaling the amount of memory needed will solve the problem. The same idea works the other way around, if you have to decrease the size of the business, the cost of investing in cloud services also becomes smaller.
Marketing and Customer Relations
Marketing campaigns are growth engine for any sector and same applies to banking sector. But with growing data having enough knowledge to develop a detailed analysis of each niche and the needs becomes a challenge. That's when cloud solutions from Google, Amazon, Microsoft, Salesforce comes to help.
The resources needed to manage the process can be costly in terms of space and money. With cloud-based processes this problem is avoided by having better accessibility and avoiding having to constantly update the systems with the consequent financial cost overrun.
There are other financial companies that have taken a step forward thanks to cloud services that allow them to better establish the needs of each market in order to launch a product that fully satisfies them.
Other SaaS applications like Salesforce help companies connect with their customers in a whole new way through sales, service, marketing, communities and analytics applications.
No Worry for Spike in Storage Space
Although storage is a basic business requirement in any industry, it is one of the most difficult to plan for due to rapid data growth and changes in retention regulations.
If you have local storage, you run the risk of not having enough capacity or of maintaining slow, expensive capacity. Today's highly competitive world demands that storage capacities be not only scalable, but also secure, durable, and compliant.
That's when cloud storage helps such financial institutions. Using cloud storage, financial companies can stop worrying of not having enough capacity, slowness of the systems, increasing the manpower to manage the cloud systems, and so on.
Core Banking
Large banks use this system centrally to support their customer operations. This makes them easy to carry out operations anywhere in the world and updating data in real time.
But for small banks it is very complicated to maintain so the best solution is to use a reliable cloud services of companies like Google, Microsoft, Amazon that has enough space and support for those operations, especially those developed in electronic banking.
Risks in Cloud Solutions for BFSI Industry
Cloud implementation is progressing slowly in financial industry compared to other industries, probably due to security issues, transition costs and the complexity of industry legislation. These fundamental concerns completely make sense because of the outsourcing of services, as vendors get certain control of the customer and financial transaction data and much more. However these issues are imminent even when all the data is stored within banks' local systems.
However, cloud technology has provided a number of innovative solutions to the multiple challenges of the financial industry. Cloud technology has gone through a major diversification process where cloud service providers specialize in different industries to offer specific cloud-based products and services.
Bottomline
Today's financial services industry is more complex than ever with growing customer expectations and the changing landscape of compliance, information security threats and technological challenges. And adopting to cloud computing technologies such as cloud storage, big data, analytics and others are definitely worth considering.

Apply foll. Promo Codes and get 20% off on first year U9V7EYDXXERTGTU or J4CUDUF7HVJTH6Q
Author Bio:
Hi, I am Nikesh Mehta owner and writer of this site.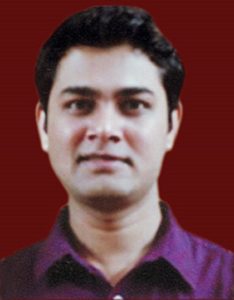 I'm an analytics professional and also love writing on finance and related industry. I've done online course in Financial Markets and Investment Strategy from Indian School of Business.
I can be reached at [email protected]. You may also visit my LinkedIn profile.