10 Most Well Known Fintech Companies in USA
Fintech, short for financial technology, is a term used to describe companies that use technology to improve and automate financial services. These companies typically operate in the areas of payments, lending, investing, and personal finance. Fintech companies can include startups, as well as established financial institutions that are using technology to improve their services.
Types of Fintech Companies
Fintech companies can be grouped into several categories, including:
Payment systems: Companies that provide technology to enable secure and efficient electronic payments, such as PayPal and Stripe.
Lending: Companies that use technology to provide loans to consumers and businesses, such as LendingClub and Kabbage.
Investing: Companies that use technology to provide investment opportunities to individuals, such as Robinhood and eToro.
Personal finance: Companies that use technology to help individuals manage their finances, such as Acorns and Mint.
Insurtech: Companies that use technology to improve the insurance industry, such as Lemonade and PolicyPal.
Blockchain and Cryptocurrency: Companies that use blockchain technology to create new financial products or services, such as Coinbase and Circle.
Wealth Management: Companies that use technology to provide financial planning, portfolio management and other wealth management services, such as Betterment and Wealthfront.
These are some examples, the fintech industry is constantly evolving and new companies are emerging.
FinTech Companies in USA
There are many fintech companies operating in the United States, here are some examples of well-known fintech companies in the US:
PayPal: An electronic payment system that allows individuals and businesses to transfer money online.
Square: A company that offers point-of-sale systems and business management tools for small businesses.
Robinhood: A commission-free stock trading platform that allows individuals to buy and sell stocks online.
Chime: A mobile banking platform that offers checking and savings accounts, as well as debit cards and other financial services.
SoFi: An online personal finance company that offers a range of financial products, including student loan refinancing, personal loans, and investing services.

Stripe: A payment processing company that enables businesses to accept payments online and through mobile devices.
LendingClub: An online marketplace that connects borrowers with investors to provide personal loans.
Acorns: A savings and investment app that rounds up users' purchases and invests the change.
Coinbase: A digital currency exchange that allows individuals to buy and sell cryptocurrencies.
Klarna: A buy now pay later platform, that allows customers to pay for items in four interest-free installments.
These are just a few examples, the fintech industry is constantly evolving, many new companies are emerging, and the space is becoming increasingly competitive.
---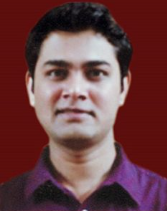 Hi, I am Nikesh Mehta, owner and writer of this site. I'm an analytics professional and also love writing on finance and related industry. I've done online course in Financial Markets and Investment Strategy from Indian School of Business. I can be reached at [email protected].