When is a Good Time to Update Restaurant POS System?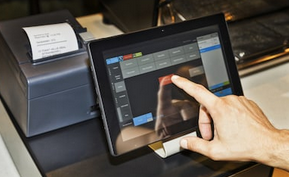 If your point of sale system is outdated, or if you are unhappy with its performance, it's probably time to look into something new. A number of fresh products on the market allow for hand-held ease and portability, as well as the latest features in rock-solid security. New machines will result in faster transactions for your merchant account and will definitely keep things lively in your restaurant. You'll have the options of wireless terminals and customer-facing and merchant-facing screens.
If you are unsure about what is POS? Well, POS stands for point of sale, it is a transaction which takes place between a merchant and a customer while purchasing any product or service via a point of sale system to complete the transaction. There are many types of POS systems available in the market, and you can buy it according to your requirement. To maintain cash registers is eluding now because of the evolution of this new technology i.e., POS system, which almost all the merchants are typically using to complete their sales transaction. In a nutshell, a POS system is a machine which is a combination or POS hardware and POS software, which further carries all the transaction.
There are many types of POS systems available, seeing upon the requirement of the industry. Every business set-up has its own application and working environment, therefore choosing the right POS system for your business is very important. The most common types of POS Systems available in the market are:
Restaurant POS Systems
Bar POS Systems
Retail POS Systems
Small Business POS Systems
Salon and Spa POS Systems
Why Update Now?
Choose a Merchant Account Solutions Clover POS system to access the most current technology. You'll receive expanded capabilities in the areas of reports, inventory tracking, and security. New systems like the CloverFlex feature many fresh innovations for point of sale convenience. Some of the advantages you'll see with upgraded equipment include the following:
Receptive touchscreens
Longer battery life
Speakers and microphones
Loyalty card and gift card payment processing
Thermal printers
Barcode and QR code scanners
The latest generation of POS is designed to make life easier for employees and customers. If your goal is to take payments more quickly and to keep the line moving in your restaurant, a new system should accomplish that. Sales promotions may make your business eligible for free equipment and lifetime warranties.
What Payments Are Accepted?
The more payments your equipment accepts the more money you can potentially process. It's never good business practice to turn someone down because your software doesn't meet the requirements for new payment options. The most versatile systems accept everything from credit cards, debit cards, gift cards, touchless payments, phone payments, and Apple watches. Keep your customers happy at the end of the transaction with seamless payment processing and multiple choices for receipts and tip handling.
It's never a bad time to update your payment environment. Technology moves quickly in the restaurant world. Make sure you are current with the latest technology by contacting the experts in POS.