Currency Cards for Indians Traveling Internationally
Prepaid travel cards, alternatively called currency cards or currency exchange cards, are payment cards that enable you to load and retain various currencies on a single card. These cards are exclusively tailored for travel and can be utilized for buying goods or withdrawing cash in diverse countries and currencies.
There are two main types of currency cards available for Indian travelers when it comes to international travel: multi-currency forex cards and single-currency forex cards.
(1) Multi-Currency Forex Cards:
Multi-Currency Forex Cards are a convenient option for individuals who plan to visit multiple countries or need to transact in different currencies during their trip. These cards allow you to load multiple currencies onto a single card, providing several key features:
(a) Currency Conversion: With multi-currency cards, your transactions are automatically converted into the local currency of the country you are in, using the prevailing exchange rate.
(b) Multiple Currencies: These cards support major currencies such as USD, EUR, GBP, AUD, CAD, etc., eliminating the need for currency conversion each time you transact.
(c) ATM Withdrawals: You can use multi-currency cards to withdraw cash in the local currency from ATMs abroad, within the applicable withdrawal limits.
(d) Convenience and Security: Widely accepted at merchants, multi-currency cards offer the convenience of not carrying multiple currencies or dealing with traveler's checks. Additionally, they provide features such as PIN protection and chip-and-pin security for enhanced safety.
(2) Single-Currency Forex Cards:
For travelers who are heading to a specific region or country and only need one type of currency, the single-currency forex card is a suitable choice. This type of card is particularly useful if the local currency of the destination is not readily accessible in India. Key features of single-currency forex cards include:
(a) Exclusive Currency: The single-currency forex cards are loaded with a specific foreign currency, such as USD, EUR, GBP, etc., which are accepted only in the designated country or region.
(b) No Need for Currency Conversion: Transactions made with a single-currency card are already in the loaded currency; hence there is no need for currency conversion.
(c) ATM Withdrawals: Subject to applicable withdrawal limits, a single-currency card allows you to withdraw cash in the local currency from ATMs situated in the designated country.
(d) Easy to Use: Single-currency cards are straightforward to use, as they discontinue the need for currency conversion and provide a dedicated balance in the desired currency.
It is crucial to keep in mind that different banks and forex card providers may have varying features and services. It is recommended to compare the fees, exchange rates, benefits, and terms of different cards to choose the one that suits your travel needs and offers the most value.
---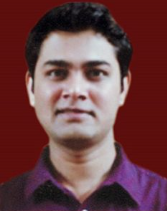 Hi, I am Nikesh Mehta, owner and writer of this site. I'm an analytics professional and also love writing on finance and related industry. I've done online course in Financial Markets and Investment Strategy from Indian School of Business. I can be reached at [email protected].
---