Differences: HDFC Student Forex Card vs ICICI Forex Card
September 11, 2023

in

Forex
Studying abroad is a popular trend among teenagers worldwide. Foreign universities offer students many opportunities, but living in a foreign country can be challenging. One important aspect for students is having access to money. International transactions can be expensive and difficult, which is why student forex cards have been introduced. These cards allow students to make transactions and withdraw cash easily.
What is a Student Forex Card?
A student forex card is a convenient and secure way for students to manage their expenses while studying abroad, allowing them to focus on their education without the hassle of dealing with currency concerns. It is a prepaid card that allows students studying abroad to easily manage their expenses in a foreign currency without worrying about currency conversion rates or carrying large amounts of cash. A student forex card can be compared to a debit card that is specifically designed for students studying abroad. Just like a debit card, it allows students to make purchases and withdraw cash, but it is loaded with a foreign currency instead of the local currency.
HDFC Bank Forex Card
The HDFC Bank ISIC Forex Card is a highly popular option among forex cards among students. It is a single currency card available in USD, EUR, GBP; making it convenient for students. The HDFC Bank ISIC Student forex card is a versatile card that not only allows students to make international transactions conveniently but also serves as a recognized identification card for students. The card has global recognition and acceptance from universities, governments, financial institutions, and other educational entities, simplifying administrative processes and providing ease of access for individuals.
ICICI Bank Student Forex Card
The ICICI Bank Student Forex Prepaid Card is a convenient and secure way for students to manage their foreign currency expenses while studying abroad, offering various benefits and features without requiring a savings account with the bank. It offers attractive deals for savings and convenience. The card can be easily loaded and reloaded through their mobile app. It also provides an International Student Identity and insurance coverage of INR 5 lakh for lost cards. Additionally, students can enjoy up to a 40% discount on extra baggage during travel.
How to Choose HDFC vs ICICI Bank Forex Card?
Comparing the current offerings of HDFC Bank and ICICI Bank is important when making a decision.
Currency Options: When planning to use a travel card for payments during a trip, it is essential to check which currencies are available for loading onto the card to ensure that the currency of the destination and other major currencies can be loaded.
Forex markup fees: These are the charges imposed by credit card companies or banks when transactions are made in a currency different from the one loaded on the card. Look for credit cards that have low or zero forex markup fees to avoid additional charges when making transactions in a different currency.
ATM Withdrawals: It is essential for students to compare ATM withdrawal fees as some cards offer a limited number of free withdrawals per month, which can be beneficial in reducing transaction costs.
Reload: Reloading funds onto a card can be made easier through online and mobile app options, which can be particularly convenient for students.
Security: It is important for a card to have strong security features, such as chip and PIN protection, to ensure the safety of the funds associated with the card.
Acceptance: Check if the card is widely accepted in your destination country. Visa and Mastercard are commonly accepted networks.
Additional Benefits: Offered by a card issuer include services like emergency assistance, travel insurance, and discounts on educational resources, which provide added value and convenience to credit cardholders.
Fees and Charges: To gain a clear understanding of the costs involved in using a card, it is crucial to thoroughly review and comprehend the fees and charges associated with it, including issuance fees, annual maintenance fees, and inactivity fees.
Customer Support: Imagine you are traveling in a foreign country and your credit card gets blocked. You need immediate assistance to resolve the issue and continue your journey smoothly. Therefore, evaluating the quality of customer support offered by banks, especially when facing card-related issues while traveling abroad, is a very important step.
Unused Balance: If you have an ICICI Bank Student Forex Prepaid Card, you can easily and quickly get a refund for the unused balance by using the iMobile Pay app, Internet Banking, or visiting an ICICI Bank Forex Branch.
---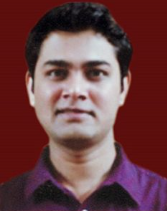 Hi, I am Nikesh Mehta, owner and writer of this site. I'm an analytics professional and also love writing on finance and related industry. I've done online course in Financial Markets and Investment Strategy from Indian School of Business. I can be reached at [email protected].
---