14 Tips to Select Best Forex Broker in Australia
Forex broking, also called forex trading or currency trading, involves the exchange of currencies in the global foreign exchange market. This market is decentralized and allows individuals, financial institutions, and forex brokers to buy and sell currencies in order to profit from changes in exchange rates.
Forex brokers serve as intermediaries between traders and the forex market. They enable traders to access the market by providing trading platforms, tools, and necessary services for executing trades. These brokers can either act as market makers or offer direct access to liquidity providers.
Choosing the right forex broker is crucial for success as a trader in the Australian market. With many options available, it's important to consider certain key factors that can help you make an informed decision.
Here are some important aspects to consider when selecting the best forex broker in Australia.
(1) Regulation and Licensing:
The regulatory status of the broker is the first and most important factor to consider. In Australia, the Australian Securities and Investments Commission (ASIC) is responsible for overseeing forex brokers. Make sure the broker you choose is authorized and licensed by ASIC. This ensures that the broker operates within the law and follows strict guidelines, which helps protect your investments.
(2) Trading Platform and Tools:
The trading platform provided by the broker in Australia is crucial to your trading experience. Look for a broker that offers a user-friendly and reliable trading platform with features such as real-time charts, technical indicators, order management tools, and news feeds. A dependable platform can improve your trading efficiency and provide a seamless trading experience. Assess the range of trading tools provided by the broker, such as charting software, technical indicators, economic calendars, and market analysis. Utilizing these tools can aid in making well-informed trading choices.
(3) Product Range:
Consider the variety of products offered by the broker in Australia. In addition to forex, you may also be interested in trading other financial instruments such as commodities, indices, or cryptocurrencies. Make sure the broker provides access to a diverse range of markets to suit your trading preferences.
(4) Spreads and Commissions:
Compare the spreads and commissions charged by different brokers. Lower spreads can significantly reduce your trading costs. Look for brokers that offer competitive and transparent pricing structures.
(5) Execution Speed and Reliability:
Timely and reliable execution of trades is crucial. Choose brokers with fast execution speeds and a track record of reliable order execution. Avoid brokers known for frequent system outages or technical glitches that can disrupt your trading activities.
(6) Customer Support:
Evaluate the quality of customer support provided by the broker. Responsive and knowledgeable customer support can help address your concerns promptly and efficiently. Check for availability of support channels like live chat, email, or phone.
(7) Educational Resources:
Look for brokers that offer a comprehensive range of educational resources. These resources, such as tutorials, webinars, articles, and market analysis, can enhance your trading knowledge and skills.
(8) Security and Fund Protection:
Consider the security measures implemented by the broker to protect your funds. Look for brokers that segregate client funds from their own operational funds and hold them in reputable financial institutions. Also, check if the broker offers negative balance protection to prevent you from losing more than your deposited funds.
(9) Account Types and Minimum Deposit:
Examine the various trading accounts offered by the broker and their minimum deposit requirements. Ensure that the account types are suitable for your trading style, capital, and risk tolerance.
(10) Leverage and Margin Requirements:
Understand the leverage options and margin requirements provided by the broker. Leverage enables traders to control larger positions with less capital, but it also increases risk. Make sure that the leverage and margin requirements align with your trading strategy and risk management approach.
(11) Deposit and Withdrawal Options:
Evaluate the deposit and withdrawal methods supported by the broker. Take into account transaction fees, processing times, and the availability of convenient payment options that suit your preferences.
(12) Trading Instruments and Markets:
Assess the range of currency pairs and other financial instruments available for trading. Determine if the broker offers the specific markets and instruments you are interested in, such as commodities, indices, or cryptocurrencies.
(13) Trading Conditions:
Pay attention to factors like spreads, commissions, and overnight financing charges (swap rates). Lower trading costs can significantly impact your profitability, so compare fee structures among different brokers.
(14) Mobile Trading:
If you like to trade while on the move, make sure to verify if the broker offers mobile trading features. A dependable and easy-to-use mobile trading application can enable you to conveniently oversee and handle your trades from your smartphone or tablet.
Conclusion
When selecting the top forex broker in Australia, it is important to carefully assess several factors. These include regulatory compliance, trading platforms, product range, pricing, execution speed, customer support, educational resources, and fund protection. It is crucial to conduct thorough research and compare different brokers in order to find the one that best suits your trading objectives and provides a secure and satisfactory trading environment.
---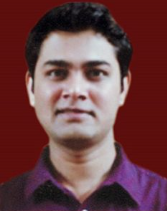 Hi, I am Nikesh Mehta, owner and writer of this site. I'm an analytics professional and also love writing on finance and related industry. I've done online course in Financial Markets and Investment Strategy from Indian School of Business. I can be reached at [email protected].
---