100% FREE VPN: 10 No Cost Service Providers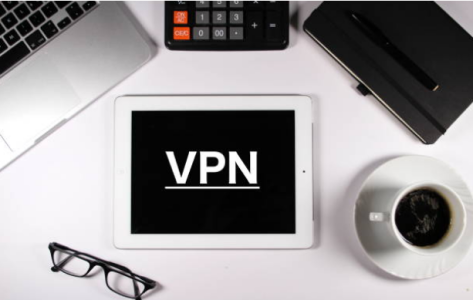 Do you want to surf the Internet anonymously or avoid geographical restrictions when accessing your favorite website?
Then you can do so without having to pay for it by using a VPN. That's right.
This article has compilation of the best 100% free VPNs that can be used on a personal computer, laptop, tablet or smartphone. These no cost VPN service providers offer a paid option, as well.
But first of all, what does VPN mean?
It is an acronym that stands for Virtual Private Network in technical world. It is an online service with a sole objective of hiding your real IP address and allows you to access restricted or blocked content depending on the geographical location. It also allows you to protect your data when browsing the Internet by encrypting your traffic at all times.
This service is nothing but a client server model. Once you opt for a free VPN service offered by below listed companies, you need to install client software of that company on your device which can be a PC, laptop, mobile or tablet. And this serves as a connector to the server.
You can think of this technology as private channel or tunnel, a local network without the need to be physically connected, created between your client and the server. Once this network is created, all the information that passes through it is encrypted and protected to improve security without revealing the real identity.
Best FREE & Secured VPNs
These are some of the best free VPNs available at absolutely no cost.
(1) Opera
If you are looking for a fast and free option, Opera VPN is an option that offers unlimited browsing and is compatible with all types of platforms. Besides, you won't have to install anything else. And it will be enough to have this browser on any device, compatible with Windows, Mac, Linux or Android.
It is not a virtual private network as such but incorporated into the web browser although its function is the same. That is, it allows users to hide their identity when browsing the internet. It has an integrated advertising blocker. Its operation is very simple and you don't need any add-on, just enable the function from the settings.
To enable it from Opera you will have to follow a few simple steps:
Go to Menu
Go to Configuration
Go to the "Privacy" section
Choose the option corresponding to the private network
Once you activate it, in the address bar you will see an icon that will show you if it is activated or not. You can enable or disable it directly with a click of a button.
(2) ZoogVPN
ZoogVPN is another tool to keep in mind when looking for a free VPN. Specifically, it is an unregistered VPN provider that offers users a VPN connection with a limited number of servers in a single device.
Although it is a free VPN, the truth is that it has 10GB bandwidth per month exactly. It only allows the VPN connection on one device at a time. And although it allows the download of torrents, it will not help if someone wants to skip certain restrictions like Netflix.
(3) Hide.me
Hide.ME offers free 10 GB per month data which is sufficient to surf the Internet but not streaming. However, Hide.me does offer torrent downloads using the service so it may come in handy.
You can connect from five countries. It has technical support and navigation without advertising and has a good encryption system and a policy that ensures no logs. It is a good option if you are looking for privacy and security, good speed and don't want to have to pay after a while or don't want to have intrusive ads continuously.
Another benefit of Hide.me is that it is compatible with practically all devices: Android, Windows, macOS, iOS, Linux, Chrome, Firefox, Amazon Fire OS or Windows Phone.
(4) ProtonVPN
The main advantage of ProtonVPN is that you will have no data limitation in its free version. You will be able to spend as much as you want even though the connection speed is a little lower than other options. Besides, in this case it is one of the best free VPNs if you are looking for an easy, intuitive and very fast interface to activate or deactivate.
ProtonVPN is compatible with Android, Windows, macOS, iOS and Linux and has good security, encryption and protocol features. It also has a policy of not keeping records ensuring data protection.
The disadvantage of this free version is that you will only have access to servers in three countries: United States, Netherlands or Japan. Another small inconvenience you may encounter is that you will receive continuous notifications of updates or improvements.
(5) TunnelBear
Easy to use, completely free and with many server options available. TunnelBear is one of the best free VPNs you can have if you are looking for something basic, a simple, easy to use interface and servers in over 20 countries. In addition, it has an acceptable connection speed that will make web surfing without worries and ads. So you will not have any kind of interruption.
Another strong point is the security, as it does not keep any record of the data. The identity is completely private and it also uses AES 256-bit encryption assuring safety. The supported devices are Android, Windows, macOS, iOS, Firefox, Opera or Chrome.
The only drawback is that it has a data restriction limited to 500 MB per month. So it will not be useful to watch TV or series and movies content in streaming platforms such as HBO or Netflix. If you want more, TunnelBear also has other payment plans with better features and no limits for a price of $3.99 per month and $5.75 per month.
(6) Betternet
If you want one of the best no cost VPN without limits, this is one of the most recommended options. It is available for all types of devices and can be installed on iOS, Android, PC or Mac as well as with extensions for Chrome or Firefox. 
The main advantage is that, it has no data or speed restrictions. So you can use it free of charge as much as you want and for as long as you want. In addition, it does not require registration so it is an ideal recommended option.
It allows you to have a free service but without giving up anonymity or good privacy. You can also get an option to access web pages that are blocked in your location and not in others. And you will be able to skip all kinds of censorship. Also, as is usually the case with other VPN services, it allows you to hide the location and IP.
(7) Cloudfare WARP
Cloudfare has a project that offers a free VPN for mobile devices running on iOS or Android. You will be able to access VPN without any cost with better privacy and security. However, it will not hide your IP address like others on this list or allow you to access content blocked in certain regions. But it will improve security, if you connect from a public WiFi network and it will encrypt the data.
This is a service you can have by downloading the official Cloudflare application and activate or deactivate it at the click of a button. Although it's free, it's an unlimited network that you can use as much as you want.
(8) FreeOpenVPN
If we want to have access to several free OpenVPN servers, then visit official website of FreeOpenVPN.org. You will find configuration files for OpenVPN that you can download for free.
To do this, all we have to do is go to the FreeOpenVPN.org site, look for the service you want to connect to and download the OpenVPN software compatible with your operating system.
(9) VPNBook
VPNBook offers free unlimited data, connections via OpenVPN and PPTP protocol and AES encryption. The company behind VPNBook operates from Romania but has virtual locations in different countries. It is developed from OpenVPN technology and is compatible with Windows, MacOS, iOS, Android and Linux.
The company claims not to keep any record of internet activity while using VPNBook. But it does keep some connection logs, although only for a certain period of time. The VPN is funded by advertising. Content from Netflix and Hulu can be easily accessed and torrent downloads are also supported.
(10) Hotspot Shield
Hotspot Shield is one of the best free VPNs you can install on almost any device because it is compatible with Windows, macOS, iOS, Android or Chrome.
It does not offer an unlimited service. But it allows you to consume 500 MB of free data daily, a total of 15 GB free of charge every month. And with a stable connection that will allow you to surf without suffering any kind of delay and with great speed, with secure novation and with military-level encryption. But you will see a lot of ads when you are using it.
Hotspot Shield's interface is very simple and easy to use. It doesn't require any knowledge in the subject and just one click is enough to start using it. It only allows one connected device per account but connection speed is fabulous.
Are VPN Services Reliable?
Sharing your details with a company to use their free/paid VPN server may seem like a fairly harmless activity. But it could cause serious repercussions, especially if your details are sold to third parties, or simply leaked because the company's security is not up to scratch. Mobile applications for free VPN services can seriously compromise your security: they access maps and functionality on your smartphone, have no commercial navigation, or are used to install malware, causing serious risks for the people who own the phones.
Author Bio:
I am Nikesh Mehta, sole owner and writer of this site.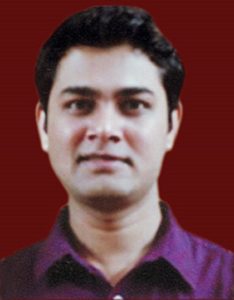 I'm an analytics and digital marketing professional and also love writing on finance and technology industry during my spare time. I can be reached at [email protected] or LinkedIn profile.