25 Govt. Schemes & Objectives for India's Growth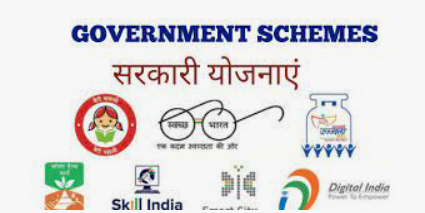 In India, the main goal of government initiatives is to tackle distinct social, economic, and developmental issues and enhance the general welfare of the populace. These initiatives strive to offer focused assistance, amenities, and prospects to various segments of the community and foster all-encompassing progress.
Know the Purpose of Government Schemes in India
Knowing all the government schemes is one thing, but we must also know their purpose. And here are some prominent government schemes implemented in India.
1. Samarth Scheme: A Capacity Building initiative in the Textiles Sector (SCBTS), is being implemented by the Ministry of Textile. Its goal is to train 10 lakh individuals from 2017-2020. However, the scheme has been interrupted in certain states due to the nationwide lockdown caused by COVID-19. The Samarth Scheme's objective is to offer skill development and job-oriented training throughout the textiles value chain, excluding spinning and weaving in the organised sector.
2. Sarva Shiksha Abhiyan (SSA): Is a noteworthy initiative of the Indian government that commenced in 2001. Its primary objective is to attain Universalisation of Elementary Education (UEE). In order to legally support this programme, the Indian Constitution incorporated Article 21 A, which enables free and compulsory education to be granted as a fundamental right for children belonging to the age group of 6-14. The SSA is designed as a time-bound solution to fulfill this fundamental right for all eligible children.
3. Rashtriya Gokul Mission: In December 2014, the Rashtriya Gokul Mission was initiated as an effort to enhance and safeguard the local bovine breeds through scientific methods that incorporate advanced nutrition and farm management techniques. The mission aims to improve milk production and productivity in these breeds.
4. Production Linked Incentive: The PLI scheme is designed to offer incentives to companies based on the increase in sales resulting from products manufactured in domestic units. While the scheme encourages foreign companies to establish units in India, it also aims to motivate local companies to establish or expand their existing manufacturing units. Additionally, the scheme seeks to boost employment opportunities and reduce the country's dependence on imports from other nations.
5. Atal Pension Yojana: Is designed to offer a comprehensive pension scheme to individuals working in the unorganized sector, including delivery personnel, gardeners, and domestic helpers. This initiative was introduced as a replacement for the Swavalamban Yojana, which failed to generate much enthusiasm among the masses.
6. PM Formalization of Micro Food Processing Scheme: The primary goal of the PM FME program is to offer financial, technical, and business assistance to enhance current micro food processing businesses. This initiative is a component of India's self-sufficient Atmanirbhar Bharat Abhiyan and the 'Vocal for Local' Campaign.
7. Pradhan Mantri Shram Yogi Maan-dhan: The scheme is a pension plan that is both voluntary and contributory, offering subscribers a range of benefits, including:
(i) Minimum Assured Pension: Every individual enrolled in the PM-SYM scheme will receive a guaranteed monthly pension of at least Rs 3000/- once they turn 60 years old.
(ii) Family Pension: In the event of the subscriber's demise while receiving a pension, the beneficiary's spouse is eligible to receive 50% of the pension as a family pension. It's important to note that family pension is restricted to the spouse only.
(iii) In the event that a beneficiary has made consistent contributions but passes away prior to turning 60, their spouse may opt to either continue the scheme by making regular contributions or withdraw from it according to the exit and withdrawal guidelines.
8. Gold Monetisation Scheme: In 2015, the Indian government initiated the Gold Monetisation Scheme. This program enables individuals to deposit their gold in any form into a GMS account and receive interest as the value of the precious metal increases.
9. PM CARES Fund -Prime Minister's Citizen Assistance and Relief in Emergency Situation Fund: The inception of PM CARES, a charitable trust, can be attributed to honorable Prime Minister Shri Narendra Modi. Its primary purpose is to address catastrophic events such as the COVID-19 pandemic that may arise in the future. The trust was established on March 28, 2020, with the Indian Prime Minister as the chairman and the Ministry of Home Affairs, Defence Minister, and Finance Minister serving as ex-officio Trustees.
10. Aarogya Setu: In a bid to combat the Coronavirus pandemic, the Indian Government has introduced a mobile application called Aarogya Setu. The app has been developed by the National Informatics Centre (NIC) under the Ministry of Electronics and Information Technology to raise awareness about COVID-19 among Indian citizens.
11. Ayushman Bharat: In 2018, Prime Minister Narendra Modi unveiled Ayushman Bharat, a healthcare initiative that has become the largest government-funded program of its kind globally, benefiting over 500 million individuals. Ayushman Bharat has two sub-missions, namely PM-JAY and HWCs.
12. UMANG – PM Narendra Modi launched the Unified Mobile Application for New-age Governance (UMANG) to enable citizens to securely access multiple government services on a single platform through their mobile devices. UMANG forms an essential aspect of the Digital India initiative, which aims to make various offline government services easily available online to people around the clock.
13. PRASAD Scheme – The PRASAD Scheme, initiated by the Ministry of Tourism in 2015, aims to enhance the spiritual experience of pilgrims by promoting the integrated, prioritized, and sustainable development of pilgrimage sites. The focus of this scheme is to beautify and improve the identified pilgrimage destinations.
14. Atmanirbhar Bharat Abhiyan – The Self-Reliant India Scheme is the official name for the comprehensive economic stimulus package recently announced by the Union Government. Its primary objective is to empower individuals to become self-sufficient and overcome the challenges posed by the COVID-19 pandemic.
15. National Digital Health Mission – The mission, which was initiated on August 15, 2020, is focused on establishing a comprehensive healthcare system that connects medical professionals with patients through digital means, enabling them to access up-to-date health records.
16. PM Atmanirbhar Swasth Bharat Yojana – A program has been introduced with the aim of enhancing the abilities of primary, secondary, and tertiary healthcare systems, reinforcing current national establishments, and establishing new establishments to facilitate the identification and treatment of novel and developing illnesses.
17. National Infrastructure Pipeline Project – In 2019, the NIP was initiated as a project to enhance the standard of living for all individuals and boost the social and economic infrastructure. It aims to address essential aspects that will aid India in reaching its goal of becoming a $5 trillion economy by the end of the fiscal year 2025.
18. Pradhan Mantri Jan Arogya Yojana (PM-JAY): The National Health Protection Scheme (NHPS), now renamed, will provide financial coverage for accessing healthcare services at the secondary and tertiary levels. The primary objective of Health and Wellness Centres (HWCs) is to enhance accessibility to affordable and high-quality healthcare services at the primary level.
19. Startup India: In January 2016, the Government of India introduced the Startup India program to cultivate the advancement and progress of startups in the nation. The objective of the program is to establish a framework that facilitates entrepreneurship, originality, and employment opportunities.
20. PM SVANidhi: Prime Minister Street Vendor's AtmaNirbhar Nidhi, is a central sector scheme that was launched in June 2020. Its primary objective is to extend micro-credit facilities to street vendors who have been adversely impacted by the COVID-19 pandemic.
21. Pradhan Mantri Jan Dhan Yojana: Is a nationwide initiative aimed at achieving comprehensive financial inclusion by adopting a cohesive strategy to offer banking facilities to every household in India.
22. Make in India: The 'Make in India' initiative, initiated by honorable prime minister Shri Narendra Modi, aims to encourage investment, promote innovation, safeguard intellectual property, and establish top-notch manufacturing infrastructure. The program has pinpointed 25 areas of focus in manufacturing, infrastructure, and service sectors, and disseminates comprehensive information through user-friendly web portals and expertly crafted brochures.
23. Swachh Bharat Mission: The Swachh Bharat Mission was initiated as a nationwide movement to promote cleanliness and hygiene. Its objective is to accomplish the goal of a spotless India by October 2nd, 2019. This campaign, known as the Swachh Bharat Abhiyan, is the most notable sanitation initiative undertaken by the Indian government.
24. Beti Bachao Beti Padhao: The objective of this program is to empower girls to become self-sufficient in both social and financial aspects by means of education.
25. Digital India Mission: The Government of India's Digital India initiative aims to revolutionize the country into a society and economy fueled by digital empowerment.
(Article updated on 03Jun'23)
---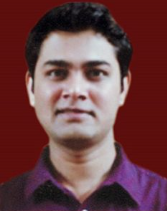 Hi, I am Nikesh Mehta, owner and writer of this site. I'm an analytics professional and also love writing on finance and related industry. I've done online course in Financial Markets and Investment Strategy from Indian School of Business. I can be reached at [email protected].
---