2020: Cheapest Medicines in India – Buy & Save Money
In an Indian TV show Satyamev Jayate in 2012, one of the theme of the show was about generic medicines/drugs or simply called generics.
In basic terminology, they are defined as drugs which are sold to the consumers under its chemical name and are cheapest and affordable than the branded drugs manufactured which are sold at extremely high rates. And most importantly these cheapest medicines in India cause no harm/health effects to an individual provided they're taken under medical supervision.
Generic medicines which are the cheapest medicines in India are highly cost effective for poor people who cannot afford costlier medicines being manufactured and sold by big pharmaceutical companies from India and abroad.
In fact after watching this TV show, many people across India and world became aware about the generic drugs.
Comparing Branded Medicines with Generic Medicines in India
In order to make affordable medicines/health care available for people in India, various resources are available. Following websites can help in finding generic name for branded medicines and get more information about them:
MedGuideIndia.com – Here you can search for generic name, it's price , quantity and matching branded drug sold along with it's manufacturer name, quantity and price.
Jan Aushdhi – An government of India initiative, you can find generic medicine name and it's MRP.
Where to Buy Generic Medicines In India
Being one of the cheapest medicines in India, there are many medicine stores in India which sell generic medicines at 30%-90% discounted price.
1) Jeevandhara Stores: An Government of India initiative. Jeevandhara Stores are located at various places in Hyderabad. Listed below are the store locations in the premises of government hospitals. Store timings are 9AM-8PM -Monday-Saturday. On Sunday stores are open from (10AM-3PM).
Government Osmania Hospital, Hyderabad – M/s.Vyshnavi Medical and General Stores
Gandhi Hospital Premises – M/s.Sri Sai Medical and General Stores, Secunderabad
Osmania Hospital, Hyderabad – M/s.Quli Qutubsha Medical and General Stores
You can find detailed list here: http://dca.ap.nic.in/node/52
2) Akunuri Medicals: You can also buy generic medicines in Hyderabad at Akunuri Medicals located at Ashok Nagar, Near RTC XRoads (+91-9246841384)
3) Sasti Medicine (sastimedicine.com)– Here you can search for nearest local pharmacy stores offering more than 10% or higher discount on all branded and generic drugs. Some stores also offer free home delivery or charge small amount depending the order amount. But it's worth paying as you are getting cheapest medicines at a fraction of price.
4) Rajasthan Drugs and Pharmaceuticals Limited is supposed to partner with Rajasthan medical department and cooperative department and start 105 generic stores which will sell generic drugs directly through the hospitals.
Efforts are in progress and low cost generic drugs would be soon available and most importantly prices are going to be slashed further so that poor people can afford them. Thus reducing health care cost without compromising the individual's health.
If you know any drug any more sites/places where these affordable drugs are available then do send an E-mail on [email protected]. And I'll get relevant ones added on this article, which will help everyone.
Alternatively, I'll keep on adding list of more generic drug sellers in India, so that people get easy access.
Thank You. Wishing you a good health in 2020!!
Note for Readers: Any medicine (generic/branded) should be taken only after consultation with the doctor.
Also read about cheapest heart surgery in the world at Mysore, India.
Author Bio:
Hi, I am Nikesh Mehta owner and writer of this site.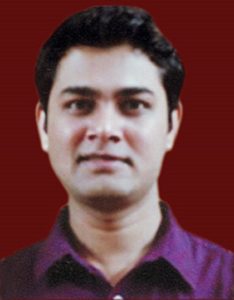 I'm an analytics professional and also love writing on finance and related industry. I've done online course in Financial Markets and Investment Strategy from Indian School of Business.
I can be reached at [email protected]. You may also visit my LinkedIn profile.