Corona Kavach & Rakshak Insurance – Rs. 2.5 to 5 Lakh Sum Insured
The number of people infected with corona virus is once again increasing rapidly in India. At present, over three lakh infected patients are coming up every day. The treatment of Covid-19 is very expensive. There are often reports that hospitals have billed Rs. 8 to 10 lakh for corona treatment. In such a situation, your existing corporate policy or personal family floater policy cannot be enough for this treatment.
So that is why you should also take Corona Kavach or Corona Rakshak policy at the cost of Rs. 2000 – Rs. 4000 only.
The second wave of corona is proving to be very dangerous for the people of India. At present, not only are a large number of covid-19 patients increasing in the country, but the disease is also leading to a lot of death. And people have understood the importance of health insurance.
Will your existing health policy be sufficient or should you take a separate policy to treat Covid-19?
Insurance regulator gives directions
The Insurance Regulatory and Development Authority of India (IRDAI) had in April 2020 directed that the treatment of Covid-19 would also be covered under all health insurance products. That means, if you have a health insurance policy, the insurance company cannot refuse to pay a claim for the treatment of Covid.
Generally, such a policy covers treatment costs on hospitalization for more than 24 hours. The same will happen in the Covid case. But if you have taken a policy which has a special scheme like cancer, heart disease, critical illness cover, it often does not cover the treatment of covid-19.
Companies with standard policies
Insurance regulator IRDA had last year asked all insurance companies operating in the country to come up with standard covid-19 health insurance policy. Since then, many companies have come up with only covid-19 policies. The good thing is that in such policies, the grace period is only 15 days. That is, if you take an insurance policy today and after 15 days you are infected with corona virus, you will get a claim.
These policies are also of two types – Corona Kavach and Corona Rakshak policy.
Corona Kavach Policy
Corona Kavach is a standard covid-19 policy. It is a short term policy for treating the Covid infection with a sum insured of Rs. 50,000 to Rs. 5 lakhs. The good thing is that this policy can be taken for a short term i.e. from 3.5 months to 9.5 months. The premium for this is also paid only once. That means you have to pay the premium only once. The waiting period on the new policy is applicable for 15 days. Anyone in the age group of 18 to 65 years can buy this policy.
Check out: 6 differences between Corona Kavach & Rakshak
Corona Rakshak Policy
It is a fixed insurance plan. If a person is undergoing treatment for infection with Covid-19 and is hospitalized, the insurance company pays Rs. 50,000 to Rs. 2.5 lakh as a sum insured for treatment to the insured person. It is also a single premium policy. It ranges from 3.5 months to 9.5 months. After that you have to take a separate policy again.
Under these special health insurance policies for Coronavirus, you even get cover the cost of treatment during 14 days of home warranty. Looking at the products, almost all companies have the same product. Overall, it covers all expenses related to treatment when suffering from corona virus infection.
Author Bio:
I am Nikesh Mehta, owner and writer of this site.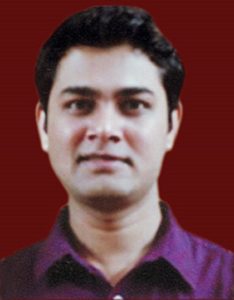 I'm an analytics and digital marketing professional and also love writing on finance and technology industry during my spare time. I've done online course in Financial Markets and Investment Strategy from Indian School of Business. I can be reached at [email protected] or LinkedIn profile.