A Quick Guide To Bridge Loans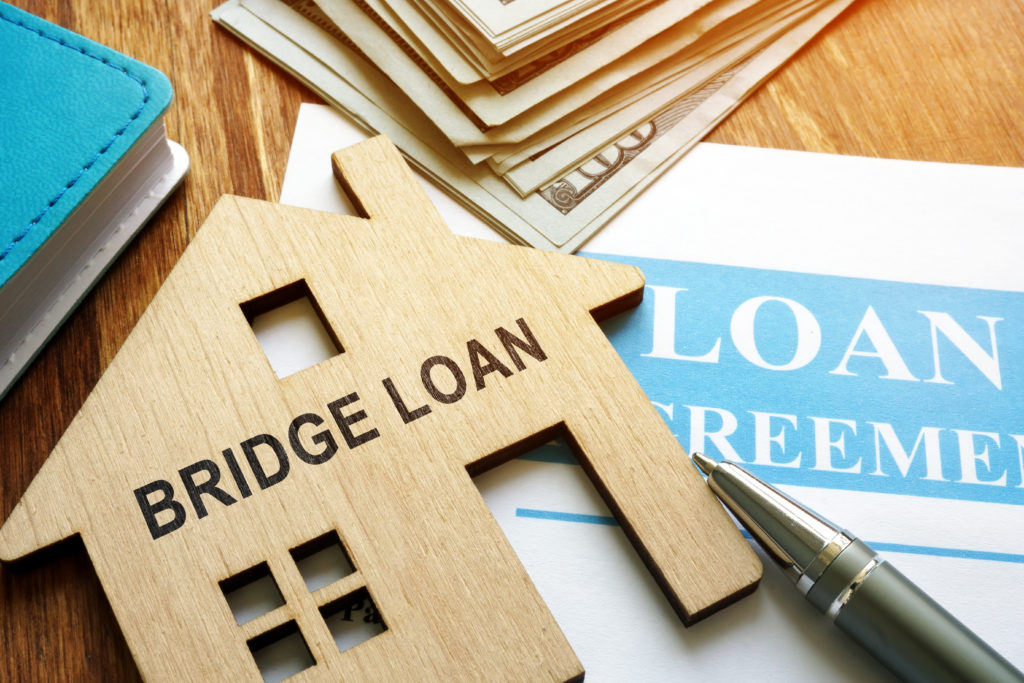 It's good to have a financial toolset that offers both short- and long-term alternatives if you're an investor. This allows the investor to become more flexible in coping with the demands of different real estate transactions and situations. For instance, what approach would one take if they're trying to sell one property but have already signed a contract to buy another without being financially prepared? The answer is to opt for bridge loans. Bridge loans might be what you need to connect the gap between two different deals.
What Are Bridge Loans?
Bridge loans, also called hard money loans, are a kind of short-term loan used for renovating, remortgaging, or buying real estate property. It's a loan used until a company or individual secures permanent cash for finances. It allows a borrower to keep up with current obligations by offering quick cash. It often has higher interest rates and closing fees than a regular loan. Traditional lenders such as mortgage brokers, banks, and credit unions don't provide bridge loans, yet private lenders are the ones who offer this type of loan.
Overall, if you want a short-term loan for your real estate investments or property purchases, you can seek help from expert lending services. You can learn more about such companies through their website.
How It Works
A bridge loan connects the gap during situations when financing is required but not yet attainable. Companies and individuals use bridge loans, and lenders can tailor these loans for various financial circumstances.
In addition, bridge loans can assist homeowners in buying a new house while they're waiting for their existing house to be sold. Here, the borrower's existing home equity is used as a down payment for the new house. Because of this, homeowners get to have some additional time and some peace of mind.
When Does One Need A Bridge Loan?
There are various instances in which homeowners see the need for a bridge loan. Specifically, bridge loans may be ideal when:
They haven't included a home sale contingency in their agreement to buy a house.
The existing house didn't sell at the expected time before they purchased a new home.
They have viewed a new house in a competitive seller's market.
They cannot afford the required down payment for the new house without selling their current residence first.
The Duration For A Bridge Loan To Be Paid
Bridge loans are required to be repaid in 12 months or less. It's not a permanent source of cash, but taking this loan would be a quick way to finance your investment activities when you don't have enough money.
Pros Of Bridge Loans
The advantages of bridge loans can include:
Purchases Without Limitations
It can allow investors and homebuyers to buy another real estate property without selling a primary property. For instance, an investor can spend cash on a new deal through a bridge loan while taking time to conclude a sale for a fix-and-flip property.
Bridge loans allow the borrower to have some time before the first payment is due, typically taking a few months to a year. This provides them with a brief respite to organize their finances for the payment of the bridge loan.
A bridge loan can be utilized as a secondary or tertiary loan on top of existing mortgages, or it can be used to pay off an already owned property. Because of its flexible structure, buyers can take their time deciding how much of the loan they would want to take out as payment for current liens, and the amount they want to designate as a down payment for the new real estate property.
The Cons
Each loan carries some level of risk, and this type of loan is no different. In some situations, property investors split loans between two properties. This means they have to pay off two or three loans at once, which could lead to challenges in sticking to a fix-and-flip budget as a result. Moreover, it can put them in difficult financial situations if tough economic times arise.
Compared to typical loans, this one usually has higher interest rates. The interest can come to around 15% or more of the entire loaned amount.
Additional Payments And Transaction Costs
There are additional costs to having a bridge loan that includes administration, escrow, appraisal, and origination fees. The fees vary from state to state yet could come at a high rate of 15% of the entire loan in some situations.
Conclusion
Bridge loans are short-term loans used for buying, renovating, or remortgaging properties. It pertains to money being used until a company or an individual is able to secure financing or pay cash for their existing financial obligations.
There are various situations that make bridge loans ideal. For instance, bridge loans are often used when a homeowner wants to buy a new property before their existing house is sold. So, if you're thinking about taking this type of loan, consider the information above.