Reduce Home Loan EMI: 5 Money Saving Tips
Home loan is actually the most preferred solution to buy your dream home, when you are short of funds. It has become the most popular means of financing real estate properties due to comparatively low interest rates, long-term loan repayment facility and attractive offers.
But, as far as repayment of home loan is concerned, you should always think about the instalment to be paid every month. If you have not planned to repay the loan, the payment of a home loan installment (equated monthly instalment or EMIs) may cause unnecessary burden on your monthly budget, as well as increase the total cost of loan.
If you have made up your mind to take a home loan to buy a home or have already taken a home loan, consider these simple tips below to reduce the burden of EMIs.
(1) Try making maximum down-payment
Almost all financial institutions, as home loans, offer you up to 70% -75% of the current market value of any property, while the remaining amount has to be paid to customers as a down-payment. The amount that the loan-giving company provides you as a loan is called the loan-to-value (LTV) ratio.
The practical rule says that the higher the down-payment, the lower the loan principal, the less the customers have to pay as EMI every month. Moreover, if you apply for a loan with a lower LTV, the chances of getting a home loan immediately increases, and the risk of default on the part of the customer is significantly reduced.
(2) Negotiate the terms of the lending company
The lending companies respect the responsible customers. So, if you've paid the previous loan on time, and your CIBIL score is 750 or more (closer to 800 will be better), you're more likely to get a better deal with lower interest rates.
If not, you can negotiate the terms of service with the lender. It is very important to maintain good relations with the concerned employees of the company. Also, keep an eye on the special offers offered to existing customers on behalf of the company.
(3) Plan long periods with partial prepayment
Usually the amount of your monthly EMI is reduced when you choose a longer period of time, but that way you have to pay more interest. Prepare a roadmap for your upcoming liabilities before taking a loan for a long period of time and plan the pre-payment accordingly.
Keeping your financial situation in mind, plan a pre-payment partly every 3-4 years and reschedule the loan period. This way, in the early days you'll have to pay little EMI, and later you can adjust this monthly expense based on your additional income. With the help of home loan EMI calculator you can plan to repay the loan, which will help you reduce the burden on your pocket every month.
(4) Share EMI burden with partner in loan
If monthly payments are likely to burden your pocket, consider applying for a joint home loan.
If the borrowers have bought joint property, the income of both the applicants is considered while determining the eligibility of the home loan. Moreover, co-applicants in some states, if female, can avail stamp duty exemption, which are eligible for tax exemption under the IT Act. At the same time, some home loan companies may also offer concessional interest rates to women co-applicants.
The country's big housing finance companies (HFCs) try to complete the loan application process at the earliest through customized pre-approved offers, as the approval of such offers requires very few documents. Such offers can be availed for home loans and loans taken on property. You can check your pre-approved offer by entering the necessary information such as your name and contact details.
(5) Consider balance transfer
If you feel that the current interest rate of a financial institution is very high, you can consider a home loan balance transfer. Interest rates are at their lowest level these days, so you can save a huge amount over the entire period by transferring home loan balance to a company that offers better interest rates.
It can be very beneficial to have its refining at the beginning of the home loan, as the share of interest in the EMI is more than the principal share.
However, compare interest rates well before doing so, and find out how the difference between the two affects your monthly EMI payments. Calculating EMI before taking a loan can prove to be very beneficial for you.
In the Union Budget 2021, the Hon'ble Finance Minister extended the scope of tax exemption on term-loans to be claimed in a financial year under Section 80EEA of the Income Tax Act. This deduction of Rs 1.5 lakh can be claimed in addition to a rebate of Rs. 2 lakh in tax with certain conditions under section 24B of the Act.
This way, you can claim a total discount of Rs. 3.5 lakh in ITR in a financial year, which will help you reduce the burden of spending on long term loans. It is very important for you to know how to save tax while taking a home loan.
As a potential home buyer, it would be best for you to get information about home loans in the market and compare the interest rates of various lending companies. Planning well at the beginning will reduce your chances of economic losses, as well as you will be able to enjoy the benefits of the market without worrying about your monthly expenses.
So if you are looking for housing finance, consider taking a loan from a housing finance company that provides features like digital acceptance letters and an easy top-up.
Author Bio:
I am Nikesh Mehta, owner and writer of this site.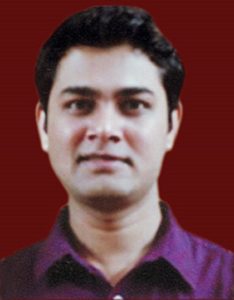 I'm an analytics and digital marketing professional and also love writing on finance and technology industry during my spare time. I've done online course in Financial Markets and Investment Strategy from Indian School of Business. I can be reached at [email protected] or LinkedIn profile.