Top-Up Home Loan vs Personal Loan during Covid Financial Crisis
The Corona period especially lockdown has worsened the financials of a large number of people – salaried, small and large businessmen, unemployed and others. Many lost their jobs, while many were badly affected because of salary cuts, business closure and many other.
In such situations, the need for sudden need of money can arise unexpectedly especially the ones who have already taken home loan but have lost job/salary cut/closed businesses/reduced business income etc.
In such an gruesome situation, there is an option to arrange money, if you have taken a home loan. You can take a top-up loan on a home loan. Just as you recharge top-ups on your mobile phone and your phone gets balance, you can top up the home loan.
Top-up loans are like a personal loan in a way which can be used for any purpose.
When can you take it?
A top-up loan can be taken shortly after taking a home loan. Banks give top-up loans by looking at the repayment pattern of their home loan customers. If you are paying the home loan installments fully and on time, you are eligible to get a top-up home loan. Existing home loan customers can also get pre-approved personal loans. The top up loan of the home loan can also be availed for a period of 10 years.
Both citizens and NRIs of India can apply for this loan and every bank has different age eligibility criteria. For e.g. State Bank of India offers this loan to Indian citizens and NRI requiring a minimum age of 18 years and maximum age of 70 years.
Loan Limit
Banks see a record of home loan amount, market value of property and payment of your loan installment before giving you a top-up loan. The total amount of home loan and top up loan cannot exceed 70% of the market price of the house. Every bank calculates this limit according to its own though.
Can be used for any purpose
Top-up loans can be used for any work, such as home repairs, children's marriage, or studies. This loan is being given as overdraft.
Better option than personal loan
Taking a top-up on a home loan is monetarily beneficial as it carries a lower interest than a personal loan. Personal loans are available at an minimum annual rate of about 12% or more, while home loan top-ups are available at an interest rate of about 9% per annum.
Along with the payment of home loan; monthly installments of top up loan are also to be paid. Its deadline is usually the same as a home loan.
The processing fee of this loan is very low and there are no hidden charges. However the person applying for this loan should read the terms and conditions minutely. Interest keeps on reducing as per the daily decrease in the amount.
Author Bio:
I am Nikesh Mehta, owner and writer of this site.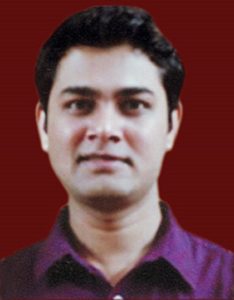 I'm an analytics and digital marketing professional and also love writing on finance and technology industry during my spare time. I've done online course in Financial Markets and Investment Strategy from Indian School of Business. I can be reached at [email protected] or LinkedIn profile.