6 Things to Do When You Receive Form 26AS
The Income Tax Department of India issues Form 26AS, which is a comprehensive statement of tax credits. This document summarizes a taxpayer's Permanent Account Number (PAN) and includes information on tax payments, Tax Deducted at Source (TDS), Tax Collected at Source (TCS), and other tax-related details.
It is important to carefully review Form 26AS and take the following steps:
(1) Verify TDS Details: Check the TDS (Tax Deducted at Source) details in Form 26AS and ensure they match the income sources and amounts in your records. Cross-reference with TDS certificates received from deductors.
(2) Match Income and Tax Details: Compare income and tax details in Form 26AS with your own records and ensure they match or are in line with what you have reported in your income tax return.
(3) Reconcile Advance Tax and Self-Assessment Tax Payments: Verify if Form 26AS reflects any advance tax or self-assessment tax payments made by you and ensure they are correctly credited to your PAN.
(4) Identify Discrepancies: Investigate and rectify any discrepancies or errors in Form 26AS, such as missing TDS entries, incorrect amounts, or mismatched income details. Contact the deductor or relevant authority responsible for deducting and reporting the TDS to address the issue.
(5) Rectify Errors: Take steps to rectify any discrepancies in Form 26AS by providing necessary information and supporting documents to the deductor or relevant authority. They can file a revised TDS return or update the information in Form 26AS.
(6) Use as a Reference: Form 26AS serves as a crucial reference document during the income tax return filing process. Use it as a reference while preparing and filing your income tax return to ensure accuracy and completeness of your tax-related information.
Regularly reviewing and cross-verifying Form 26AS helps avoid discrepancies, minimize tax-related issues, and ensure a smooth income tax return filing process.

---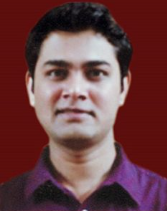 Hi, I am Nikesh Mehta, owner and writer of this site. I'm an analytics professional and also love writing on finance and related industry. I've done online course in Financial Markets and Investment Strategy from Indian School of Business. I can be reached at [email protected].
---