Tips on Picking a Translator if you Want to Develop your Business Internationally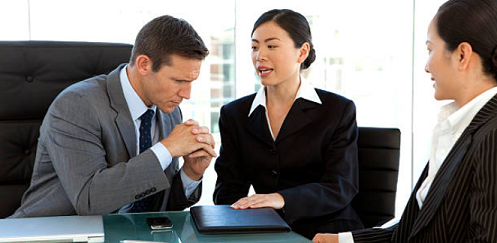 Having your own business is an evolving and dynamic process. Nowadays, it is almost impossible not to encounter international companies. What caused such a significant development of enterprises? First of all, social media. There is no need to leave the country to contact someone.
What is more, there is no need to leave your own office. Social media gave us a fantastic opportunity to communicate with others, learn new things, and reach our goals, which were unachievable a few decades ago – such as expanding our company internationally. Running an international business today is less complicated than it used to be. Due to the constant need to communicate with representatives from different countries, there are more and more companies like Lighthouse Online that specialize in translating services.
Having business plans, good relationships with employees, being well organized, and self-demanding are the base of company development, but people tend to pay less attention to issues connected with language. It influences the perception of a company starting from social media accounts, ending on clients' reviews. If you want to be a professional, you have to be professional at the smallest details.
It is crucial to pick the right translating company. Keep in mind the difference between translators and interpreters. The first ones are responsible for dealing with the written text, the others are focused on oral translation. A good translation is an open door to the international development of the company.
Describe your needs
The part of success of the project depends on how clear you can see your goal and plan your course of actions. It is the perfect time to write down all of our needs, ideas related to the project. The more details you'll provide, the higher is the probability of your project working out well. Set your goals, deadlines, and all the possible issues.
Keep in mind that less time spent does not always mean more money. If you see two translation offers, where one is remarkably cheap, but the deadline is two days, and the second one, which is more expensive but it lasts one week longer. Consider the possible causes of such differences.
A good translator will definitely make a deeper research on the topic, and his service costs more. Why? If you have a professional approach, you should know that experience and education matters. Get a balance between quality and price. The results will be visible at the end of the whole process.
Do research
There are tons of companies that offer translation services. Things that you should pay attention to are their approach to the clients, reviews, and the team responsible for completing the order. Find their websites and read all the information provided. Usually, you can see the list of clients they are working with. The more known companies are listed, the bigger chance that you found a professional translator.
What is a good move is to check the websites of these companies. It may give you a broad idea about the style and specialization of the translating company. And of course it would be good to check for the reviews on independent websites and specialized forums.
Be sure you use the service of the translation company that specializes in your business – applying medical, technical, or law-connected terms need comprehensive knowledge and experience.
The native-speaking translator or interpreter can communicate concepts and ideas using nuances of regional expressions.
Of course, as many businesses there are, as many niches you can find. Your research should take time, you should not feel anxious about asking about prices, experience, samples and previous feedback.
Check the certification
Find out if the company is certified, and what types of certificates does it have. It will tell you a lot about it's specialization, priorities and service quality.
There are a lot of professional translator associations. For example, in the United States, one of the most popular is the American Translators Association.
High standards of the company can be seen by companies' quality management, outstanding customer service, using modern tools and procedures. Thanks to that, you will not have to worry about grammar or style.
Get to know the company, contact translator or interpreter
You can always ask for a short sample of the writing to see if the style suits your needs. Do not feel shy to ask for references from the agency's clients.
Check the translator's specialization and experience. Ask for examples of their translated work, in a sphere that is similar to the one you need. Find out if the company hires translators who are graduated linguists and have intercultural experience.
You should also consider the niche and the language of translation you have chosen. It may be helpful for you to think in a broader perspective – what other countries would be good to develop your business? Do not focus only on English.
Think about social media
Social media is the most popular platform to communicate. Some people say that if you do not have Facebook, you do not exist. Even though it may sound irrational, it is somehow true. Websites like Facebook, Instagram or Twitter are tools to get to know the company values, goals, work and team. Do not forget that being professional on social media, is crucial nowadays. Be sure that the perception of your company is consistent.
Author Bio:
Hi, I am Nikesh Mehta owner and writer of this site.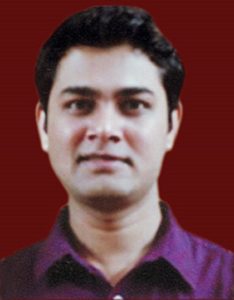 I'm an analytics professional and also love writing on finance and related industry. I've done online course in Financial Markets and Investment Strategy from Indian School of Business.
I can be reached at [email protected]. You may also visit my LinkedIn profile.