Buying A Second-Hand Car? Here's What You Should Know
The value of the used car market in India was at INR 4 trillion as of last year. According to Mordor Intelligence, the CAGR is expected to go up to 15.12% within 2020 to 2025. This is because the price of brand-new cars will go up due to technology costs.
The used car industry is appealing to those who are interested in investing in a car because of their cheaper rates. This makes it easier for them to get a vehicle of their own by applying for financial aid to add to their budget.
Do Your Research
Rushing into buying a car might mean missing out on great deals. This is why it is necessary that you get as much information on vehicles before making any decisions.
For example, if you are interested in getting an SUV, among the cheapest that you can get are the Hyundai Venue which is priced between INR 6.7 and INR 11.51 Lakh while the Kia Seltos can be bought for INR 9.89 to INR 17.34 Lakh.
Reading reviews on various makes and models can give you better insight on which one works best for you and your family.
Scout Different Dealerships
Local car dealers are usually the first stop for buyers, but there are other places to look into as well. You can check online auction sites, Facebook, and even ask your friends or relatives if they know someone who is selling their car.
However, if you are going to buy from an auction site, keep in mind that you may not be able to test drive the car before you purchase. It would be a good idea to attend a few auctions on how they do car sales there before buying a vehicle there.
Shop For Financing
Most used cars can be bought through financing. Car retailers often have ties with specific banks to help buyers fund their purchases. But before you sign up for their auto loan, it is best to shop around first before committing to anything.
There are many online auto loan comparison aggregator websites in India that provide you with a list of auto financing companies including their interest rates. As of today, the interest rate for a car loan is at 8.30% p.a. In addition, it comes with a repayment term up to eight years.
Start Acquiring For New Deals
This may sound like a tedious task, but calling the seller can help you know more about the vehicle they are selling. Getting details about the vehicle is important as you can use this when you research online.
If you can meet the person to check out the car, then do so. This way, you will be able to inspect the car from inside out and get to test drive it as well. If this is your first time to purchase a vehicle, have someone knowledgeable about cars accompany you.
Buying a vehicle for your personal use is an exciting prospect, but before you do, use these tips to get the right one. It is easy to just dive in and get the first car you lay eyes on. Do your research and land the vehicle that is right for you.
Author Bio:
Hi, I am Nikesh Mehta owner and writer of this site.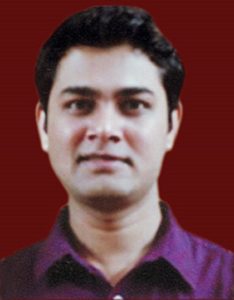 I'm an analytics professional and also love writing on finance and related industry. I've done online course in Financial Markets and Investment Strategy from Indian School of Business.
I can be reached at [email protected]. You may also visit my LinkedIn profile.