Entrepreneurs Who Became Millionaires Before 30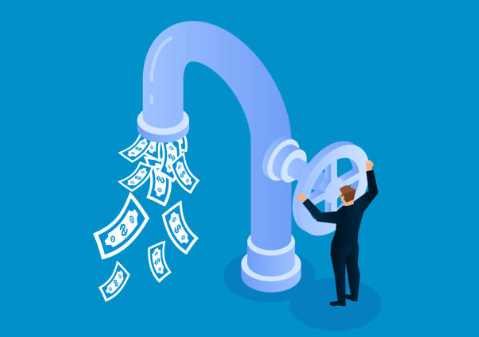 Is it possible to be a millionaire before you turn 30? It is possible, but not very common.
This article showcases stories of premature financial success. But before we start remember that these tycoons share few similar characteristics:
Most dropped out of college to propel their companies forward. You will see that almost all of them were at Stanford, the California school that has produced many entrepreneurs who have shaped the most famous and influential innovative ecosystem in the world: Silicon Valley.
Almost all of them created innovative technology companies based on the use of the Internet, specifically in areas such as fintech, social networks or e-commerce.
Some of them have not only created wealth, but have also shaped the world as we know it today.
This article young entrepreneurs who inherited family fortunes, as they were not self-made entrepreneurs who created wealth from scratch. Nor do we include artists, athletes or celebrities, even though some of them may have launched ventures with their wealth.
Here are 10 success stories of millionaires who became millionaires before the age of 30:
1. Mark Zuckerberg
He is one of the creators and founders of Facebook, the most popular social network in the world with 2.91 billion registered users.
At the young age of 19, the then Harvard University student, along with other students, programmed and launched in February 2004 a site called "thefacebook.com", initially used by students of that school, but which grew to reach more than 110 countries.
Facebook's success enabled Zuckerberg to become the world's youngest "self-made" billionaire. In 2007, when he was just 23 years old, he already had 1.5 billion dollars and appeared for the first time on Forbes magazine's popular list of billionaires. Today his net worth is 67.3 billion dollars.
Zuckerberg is the current president of Meta Platforms, a conglomerate of technology companies that includes, in addition to Facebook, other companies acquired by the multinational such as the social network 'Instagram' or the virtual reality company 'Oculus'.
class="wp-block-heading">2. Larry Page and Sergey Brin

They are the creators of the popular search engine Google. They met at Stanford University in 1995, when they were PhD students in Computer Science and neither of them was older than 25.

The two created a web search engine in 1996, which they initially called BackRub, but only a year later changed the name to Google, changing the experience of surfing the Internet.

In 2004, the Menlo Park, California-based company went public and boosted the fortunes of Page and Brin, who were already billionaires at the age of 31 and 30, respectively.

Page and Brin are among the 10 largest fortunes today, according to Forbes. The former's net worth is 111 billion dollars and ranks sixth, while his partner is one place below with 107 billion.
3. Evan Spiegel
He is one of the creators of Snapchat, a popular messaging social network for cell phones that allows sending messages, photos and videos that self-destruct or disappear in minutes.
Used mostly by young people between 15 and 30 years old, Snapchat was the first to create Stories, content with a 24-hour validity, which was later replicated by platforms such as Instagram or Facebook. It has also innovated in areas such as augmented reality or the use of filters on images.
Spiegel launched Snapchat in 2011 with Bobby Murphy and Reggie Brown, fellow Stanford University students. Four years later, Spiegel had amassed 2.1 billion dollars of personal fortune at just 25 years of age, according to Forbes.
As of April 2022, the social network has 332 million daily active users.
Check out: Motivational movies for entrepreneurs
4. John and Patrick Collison
These two Irish entrepreneurs who founded Stripe, an online payment platform that allows companies to receive online transfers, similar to what its main competitor, PayPal, does.
Stripe's functions include helping companies to issue tax invoices, manage payments for companies that work with subscriptions or manage online purchases from thousands of web portals.
John and Patrick started Stripe in 2010, when they were just 19 and 17 years old, respectively. Since its founding, the company has received support from major entrepreneurs such as Elon Musk, as well as startup accelerators such as Y Combinator.
Stripe currently has a market value of $95 billion, and each of the founders has an estimated fortune of $9.5 billion, according to Forbes.
5. Henrique Dubugras and Pedro Franceschi
These two Brazilian entrepreneurs are known for founding Brex, a fintech company that provides various business financial services, such as payment alert management for clients, e-commerce and a specific credit card for startups.
Henrique and Pedro met at Stanford University, but left their studies to found Brex in 2017. Two years later, they each managed to amass a personal fortune of $860 million.
The company, headquartered in San Francisco, California, today is worth $12.3 billion and employs more than 1,000 people.
Henrique Dubugras is 26 years old and Pedro Franceschi is 25.
6. Andy Fang and Stanley Tang
At just 29 years old, both entrepreneurs have already amassed fortunes in excess of 1.1 billion dollars, thanks to their creation of DoorDash, a U.S. food shipping and delivery platform.
Founded in 2013, the company has already achieved leadership in the U.S. food delivery sector, with 56% of the market. However, it has had some controversies related to its business model, for example, in 2019 it was accused of keeping a large part of its delivery drivers' tips, according to a report by The New York Times.
Nevertheless, DoorDash continues to grow and, after going public at the end of 2020, its current value is US$4.67 billion.
7. Sam Bankman-Fried
He is a 30-year-old cryptocurrency entrepreneur. He founded FTX, a platform that allows buying and selling digital currencies such as bitcoin or Ethereum.
The success of the American has been such that it has allowed him to accumulate 22.5 billion dollars, being the 32nd largest fortune in the world.
Bankman is also recognized for some ideas about business and life in general. He claims not to be a great believer in cryptocurrencies as a business and assures that he will donate most of his fortune to specific causes.
8. Ryan Breslow
This 27-year-old American entrepreneur entered the Forbes list of billionaires in 2022, accumulating a personal fortune of two billion dollars.
Like most of the stories in this article, Breslow studied at Stanford University, but dropped out in 2014 to found Bolt, a fintech company that sells payment software similar to Amazon's, but focused on millions of small businesses that do retail.
Bolt has a current estimated value of $11 billion, employs above 600 workers and is one of the first startups to implement a 4-day work week.
Related: Millionaires' habits who started from zero
9. Johnny Boufarhat
He is a British entrepreneur born in Australia who is only 28 years old, but his current fortune is 3.2 billion dollars, according to Bloomberg.
Boufarhat is known in the business world for creating Hopin, a technology company dedicated to organizing videoconferences and online events, something similar to what companies like Zoom do.
As you might guess, the COVID-19 pandemic and the rise of remote work influenced the growth of the company, which has no physical offices or corporate headquarters. However, every month Boufarhat holds a virtual meeting with its 500 employees from 45 countries to discuss areas for improvement and implement new processes at Hopin.
10. Elon Musk
The popular American tycoon of South African origin, founder of the aerospace company SpaceX and Tesla, the electric car manufacturer, became a millionaire before the age of 30.
In 1995, at the age of 24, Musk founded Zip2, a website that helped to find and contact local businesses in major U.S. cities and a precursor of what would later become applications such as Google Maps. Four years later, Musk sold Zip2 and received $22 million for the transaction.
Already a millionaire, the entrepreneur co-founded X.com in 1998, the company that would later change its name to PayPal, one of the world's leading online payment companies.
Today, at the age of 51, Musk is the world's richest tycoon according to Forbes, with a net worth of 252 billion dollars.
---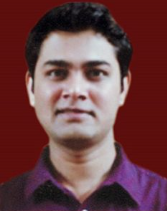 Hi, I am Nikesh Mehta, owner and writer of this site. I'm an analytics professional and also love writing on finance and related industry. I've done online course in Financial Markets and Investment Strategy from Indian School of Business. I can be reached at [email protected].