Life Changing 79 Motivational Quotes from Movies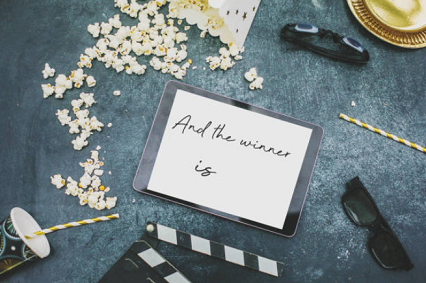 Do you think a motivational phrase from a movie can change your life? Yes, it can.
Movies have a great power to change us and teach us the most valuable lessons.
It doesn't matter if they make us cry with emotions or give us the courage to keep going. The key is that they can move us so much inside that we make great decisions on our life's paths.
Motivational Quotes from Movies
So here are the 79 motivational movie phrases that will help you move forward when you need it most, and inspire you to be a better version of yourself.
1. My mother always said, "Life is like a box of chocolates, you never know what you're going to get. – Forrest Gump
2. I'm a winner, and I'm going to win. – Remember the Titans
3. When the sun comes up, I wake up and fight for my dreams. When the sun goes down I have no regrets. – Southpaw
4. Sometimes the best choice is not the easiest. – Pocahontas
5. All opportunities mark the course of our lives, even those we let go. – The Curious Case of Benjamin Button
6. Lost causes are the only ones worth fighting for. – Knight Without a Sword
8. Only dreamers move mountains. – Fitzcarraldo
9. I think sometimes it's the people that no one expects anything from that do things that no one can imagine. – The Imitation Game
10. My life doesn't matter to anyone. I live the way I want to, and I'll keep it that way. – The Barefoot Contessa
11. Sometimes our whole life is defined by a simple and crazy action. – Avatar
12. I can only show you the door, you're the one who has to go through it. – Matrix
13. It's what you do now that can make a big difference. – Black Hawk Down
14. Don't tell me I can't do it! Don't tell me it can't be done! – The Aviator
15. I always say: look on the bright side of things. – The Pianist
16. A candle does not lose its light by sharing it with another. – Schindler's List
17. Life doesn't care about your vision. You just have to keep going. – Embarrassing Mess
18. It's not whether you get knocked down or not, it's what you do when you get up. – Hidden Destiny
19. Every day on earth is a good day. – The Price of Power
20. If you want to change who you are, you have to change what you do. – Repo Men
21. Never be ashamed of your abilities. – The Good Shepherd
22. Your past may not have been very happy, but that does not make you who you are. It makes you who you choose to be. – Kung Fu Panda
23. Hold on to what makes you different. – Dumbo
24. One does not reach the top by surpassing others but by surpassing oneself. – Rocky
25. After all, tomorrow is another day. – Gone with the Wind
26. I firmly believe that life is a gift and I do not intend to waste it. You never know what cards you'll be dealt next time. – Titanic
27. You're not doing great, but you're doing great. And that's a lot more than anyone else is doing. – Pets
28. Why do you try so hard to fit in when you were born to stand out? – A Dream for Her
29. My number one rule is: expect the best, plan the worst. – Bourne's Ultimatum
30. It's never too late to start again. – The Deep Blue Sea
31. When you decide to be something, you can be it. – The Departed
32. We must never give up. – Soldier
33. How many times do I have to teach you that: just because something works, doesn't mean it can't get better. – Black Panther
34. Every day on earth is a good day. – The Price of Power
35. Don't think it's a job. The goal is to enjoy. – Animal House
36. A good plan today is better than a perfect plan tomorrow. – The Smokescreen
37. Never let anyone tell you that you can't do something. – The Pursuit of Happiness
38. Seeing the world, facing dangers, breaking through walls, getting closer to others, meeting and feeling. That is the purpose of life. – The Secret Life of Walter Mitty
39. Find out who you are and do it on purpose. – A Summer to Remember
40. I'd rather be a crazy optimist than a sensible pessimist. – The Genius of Love
41. You want to know how I got it?… That's how I got it: I never booked anything for the return. – Gattaca
42. I will take all that negativity and use it as fuel, and I will find the positive side. And that's not crap, that takes work and that's the truth. – The Good Side of Things
43. You always get somewhere if you walk far enough. – Alice in Wonderland
44. To be successful, you have to project an image of success. – American Beauty
45. You can't focus on what is going wrong, there is always a way to turn things around. – Inside Out
47. Old dreams were good dreams. They didn't come true, but I'm glad I had them. – The Bridges of Madison
48. Have you ever stopped to think about how a minor decision can totally change the course of your life? – Mystic River
49. Life is not a sport that you watch; if you spend time watching, you will see your life pass by and you will be left behind. – The Hunchback of Notre Dame
50. I never look back, honey. It distracts me from the now. – The Incredibles
51. Dreaming won't do you any good if you forget to live. – Harry Potter and the Philosopher's Stone
52. If you build it, they will come. – Field of Dreams
53. Every minute that passes is another chance to keep changing. – Vanilla Sky
54. It is decisions that make us who we are, and we can always choose to do the right thing. – Spider-Man 3
55. As hard as life may seem to us, as long as there is life there is hope. – The Theory of Everything
56. We are not born to be what others want us to be, we are born to be what we want. – Brave
57. It's the stuff that dreams are made of. – The Maltese Falcon
58. There are three ways of doing things: right, wrong and mine. – Casino
59. Our name does not matter; we are known by our deeds. – Batman Returns
60. Every rainy day has its rainbow. – Stuart Little
61. Everything is possible, even the impossible. – Mary Poppins
62. After a while, you will learn to ignore what people are calling you and learn to trust who you really are. – Shrek
63. Keep your heads up. Someday there will be happiness again. – Robin Hood
64. Living… that'll be my best adventure. – Peter Pan
65. You cannot live your life for other people. You have to do what is right for you, even if you hurt people you love. – Noah's Diary
66. I'm a winner, and I'm gonna win. – Titans Made History
67. Life can be like a tunnel, dark. You can't always see the light at the end of the road, but if you keep going, you'll come to a better place. – The Last Airbender
68. The future is not written, there is no destiny. There is only what we forge. – Terminator 2
69. It's always a good day to look great and make money. – Baby Boss
70. Being still and doing nothing are two very different things. – Karate Kid
71. To infinity and beyond! – Toy Story
72. Work until you don't have to introduce yourself again. – John Wick
73. Even miracles can take a little time. – Cinderella
74. The greatest human gift is the ability to pursue your own dreams. – A.I.
75. Stop crying, be a man. – The Godfather
76. Go, go! You can make it! If God gave you the gift of leadership, don't waste it. – Grand Taylor
77. It's only through the night that we'll get to the morning. – The Lord of the Rings
78. You're braver than you think, stronger than you look and smarter than you think. – Winnie The Pooh
79. Why do we fall? To learn how to get up. – Batman Begins
Author Bio:
I am Nikesh Mehta, owner and writer of this site.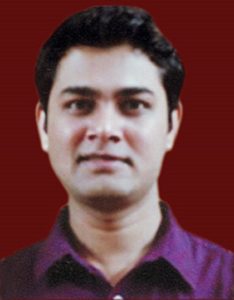 I'm an analytics and digital marketing professional and also love writing on finance and technology industry during my spare time. I've done online course in Financial Markets and Investment Strategy from Indian School of Business. I can be reached at [email protected] or LinkedIn profile.