IRDA Fraud Calls: Tricks Used, IGMS Complaint Filing
Insurance fraud cases are on rise and fraudsters are using new tricks to dupe customers by selling insurance with fraudulent claims and luring money from them. So let's check out what these techniques are: (1) Callers posing as Insurance Officers: With this technique, fraudsters pose themselves as officers from integrated grievance management system (IGMS – https://www.igms.irda.gov.in/) which is a online platform where policyholders can lodge their complaints and also keep track of the application status. Fraudsters then state reason that they have called in response to the online complaint made by the policy-holder. And in order to resolve the grievance these scamsters ask for money in return. In case of existing policy-holders, fraudsters inform that their money is fraudulently transferred and in order to get that money back, policy holder will need to complete formalities and pay money for the same.
IGMS Benefits & Complaint Registration Process
Integrated Grievance Management System (IGMS) is an online system that lets policy holders (life, health, motor, travel, etc.) to lodge complaints against insurance companies and track the status of the their complaint. Here's how to lodge the complaint on IGMS platform: (i) Visit https://igms.irda.gov.in/ (ii) If you are a new user, register as a policy complainant by clicking on the blue highlighted link "click here" to register

(iii) After clicking, you will be redirected to the following page as shown in the image below: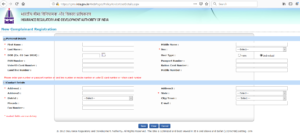 (iv) After successful registration, you can login and register your complaint. Important Note: You have to first lodge complaint with the insurance company on their respective website or over phone/Email/personal visit. Every insurer has grievance redressal system for their customers queries and they will issue service request number for tracking your query. But if there is no response from the insurer within 15 days of lodging the complaint, you can escalate complaint against the insurance company on IGMS platform using the steps mentioned above. (2) Bonus Distribution: This is the most common way to dupe insurance policyholders where fraudsters claim that IRDA is awarding bonus. However to be entitled to receive this bonus money, purchasing of a new policy is mandatory and after few months bonus would be given to the policy-holder. (3) Free Gifts: Many a times, individuals receive fake calls to buy insurance policy and get free gifts, promotional offers, zero interest loans etc.
How to stay alert
IRDA never sells or makes recommendation for insurance products of any company. So any call received by a person claiming to be an IRDA agent or officer is certainly a FAKE call.
Never ever hold a blind trust on insurance company's representatives/agents. Always cross check their credentials most importantly the unique code which is allotted by IRDA to every authorized agent or broker. You should also ask for company ID and check their linkedin or facebook profile. You can also ask them to provide client's personal details and contact them directly to get more details. Read more on what questions to ask your life insurance agent
You should also reach respective insurance company's call centre/branch in order to verify claims made by the agent. And in case of any contradictory claims, a case of providing misleading or fraudulent information can be lodged.
Always remember that IRDA is not a mediator between you and insurance company and they never recommend switching between the policies nor any announcement is made by them for offering bonus or guaranteed returns.
Get a copy of the agent's personal identification card, agent number, address and contact number and all the policy documents, proposal form etc you've signed.
Never ever miss to issue a crossed cheque on the insurance company's name. On the cheque, affix a transparent tape on the payee's name and amount. And on the back side of the cheque, mention the purpose for which the cheque was issued.
Strictly no verbal assurance. Every claim made should be present on company's official document.
Duped, Now What? File a complaint
With rising fraud calls , IRDA has made easier for individuals to file complaint. Following are the ways to contact IRDA:
E-mail and Phone: Call Toll Free on IRDA grievance contact number: 155255 or 1800-4254-732. Alternatively E-mail [email protected]. However before contacting IRDA, first try to contact Insurance company's grievance department. And if you do not receive any response within 15 days of filing the complaint then you should reach out to IRDA.
Online Complaint: File compliant online at http://www.igms.irda.gov.in/
Courier/Post: File complaint by sending a completely filled complaint registration form on the following address: Consumer Affairs Department Insurance Regulatory and Development Authority 3-5-817/818, United India Towers, 9th Floor Hyderguda, Basheerbagh Hyderabad – 500 029
Fax: You can fax your complaint form to 040-66789768 (Hyderabad). Here's the link to download complaint's form
Police complaint: Other way is file a police complaint at your local police station by submitting details such as caller's name and telephone number.
These days most of the insurance companies have social media presence on sites such as facebook.com, google.com, twitter.com etc. So directly put comment on their page. This will make your message go viral and help more and more people informed about the frauds.
Author Bio:
I am Nikesh Mehta, owner and writer of this site.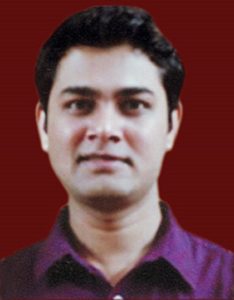 I'm an analytics and digital marketing professional and also love writing on finance and technology industry during my spare time. I've done online course in Financial Markets and Investment Strategy from Indian School of Business. I can be reached at [email protected] or LinkedIn profile.