6 things you shouldn't ignore in your bike at any point in life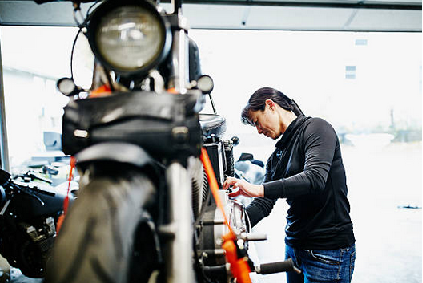 A two-wheeler or bike is the preferable mode of transport of people of all age groups. Your bike won't take care of itself. Its you, who has to look after the wear and tear of the bike, keep it in good condition, and make it live a longer life. In spite of being aware of these facts, people turn a deaf ear to the problems associated with their bikes.
These six things about your bike should never be ignored!
(1) Cleaning of your bike
If you want your bike to work better than it needs to be cleaned often. Always wash your bike after you finish a ride, especially in wet and sloppy conditions. A cleaning product, a set of brushes, and some of your efforts in wiping and dusting out would do wonders with your bike.
(2) Maintenance schedule
A bike is a machine, and a machine needs maintenance and servicing done at regular intervals for it to function smoother. The maintenance of the bike should be done with proper tools and training. You can refer to the Vehicle's Owner Manual for easy tasks that you can perform. For complex maintenance procedures, always opt for a bike service station. In case of breakdowns, get it rectified early than to rush to the mechanic in the last hours.
(3) Insurance
Bike insurance is a prerequisite as per the norms of the Indian Motor Act and also the state law. A general insurance policy protects your bike from damages caused due to accidents and thefts. In addition to it,some add-on features provide a great benefit to the bike owner saving from the expenses to be paid from his pocket. Insurance companies in India offer a wide range of insurance policies for vehicles.
One can choose a plan that offers a comprehensive cover, including the add-on benefits. Understand the terms and conditions correctly so as not to end yourself in trouble later. Also, check if the insurance company offers No Claim Bonus (NCB) while renewing a policy. Bharti AXA general insurance company is one of the leading motor insurance providers in the country.
(4) Fuel
This is the factor that is often being overlooked by bike riders. The bike's fuel system majorly decides the bike's performance. Be informed about the fuel, which is ideal for your bike, based on the size of the engine. Refer to your owner's manual for the fuel specifications. Always go for pure unleaded fuel that would provide the best performance and efficiency.
(5) Quality spare parts
Your bike is an invaluable asset to you. Always go for quality spare parts in case of replacements. This could bean expensive investment initially, but it would reap huge benefits later.
(6) Your riding skills
Ultimately the key to the long life of your bike depends on you! Respect your bike and handle it well.
Author Bio:
Hi, I am Nikesh Mehta owner and writer of this site.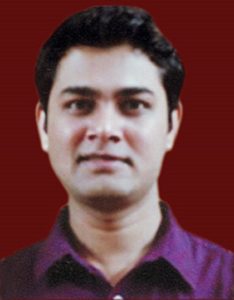 I'm an analytics professional and also love writing on finance and related industry. I've done online course in Financial Markets and Investment Strategy from Indian School of Business.
I can be reached at [email protected]. You may also visit my LinkedIn profile.