In 2020: Apply Warren Buffett's 46 Best Investment Principles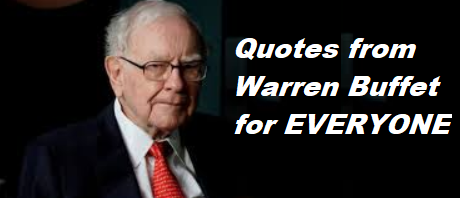 With a fortune valued at more than $82 billion, Warren Buffett is one of the most successful and famous investors in the world. He is known as the "Oracle of Omaha" (his hometown) because his financial predictions have a high degree of accuracy and are followed with blind faith by investors and brokers around the world.
The entrepreneur bought his first lot of shares at the age of 11, but 99% of his fortune was only acquired after turning 50.
46 Quotes on Investment by Warren Buffet
His success in business and his ability to save money make Warren Buffet one of the most prestigious voices in Wall Street and the business world.
Throughout his life he has left quotes for history that give lessons in business but also in life. For someone who admires Warren Buffett's and want to understand what practices he followed to become the most successful and famous investors in the world; then here are the best quotes which can inspire new investors.
So here we go:
1 – Just buy something you'd be perfectly happy to hold, if the market closed for 10 years.
2 – Don't watch the market too closely. If investors are trying to buy and sell stocks and worry every time they fall a little bit, or think they should sell them every time they go up, they won't get very good results.
3 – I always knew I'd be rich, I didn't doubt it for a minute.
4 – If you want to be rich – Invest in Yourself
Many people are looking for ways to make a fortune, but they don't start with themselves. We always forget to take care of ourselves and invest in our human capital.
The best thing you can do is to improve your skills throughout your life. For example, always be desirable in the job market and have more options.
Warren Buffett's advice is to do everything you can, to improve your skills. The first investment of any speculator or investor should be himself, his skills, his knowledge!
5 – Trust Yourself
According to Warren Buffett, self-confidence is essential to be among the wealthiest investors. It's very important – your opinion, your analysis.
That's why it's best to follow your own intuition and analysis, as long as you have acquired enough experience and knowledge to launch yourself into the world of investment and speculation. Trust should not be blind, but should be based on concrete and proven things.
6 – Surround yourself with the best
The environment in which we live every day plays a fundamental role in the person each of us will become. Therefore, surrounding yourself with qualified, motivated people who complement you in your projects, in your character and in your experience, will only increase your chances of success.
The synergy of interactions with successful people like Warren Buffett accelerates the process of success very quickly. This is not investment advice from Warren Buffett as such, but it is valuable advice for anyone's life!
7 – Investigate the environment
Understanding the company, consumer demand and product quality will give you greater confidence in action and a complete long-term view of the company.
It is important to choose simple companies that are faithful to their core business. Therefore, the risk decreases with an activity that is perennial and not doomed to disappear.
8 – Diversification
Whether you are trading or investing, no one knows 100% of the outcome of the next deal you open or investment you make, so it is essential to use diversification.
Diversification simply reduces the risk of investing in several different stocks or products. Therefore, if a stock falls, your other investments are likely to cover the loss of that investment.
9 – Never Pay Too Much for Stocks
Once the stock exceeds its real value, it is considered overvalued. Therefore, it is much riskier to invest and buy a stock that already has a high price.
If you find yourself in this type of situation, it is often better to wait and see if the course of the stock is corrected and offers you a more attractive price than to jump straight into the opportunity and take more risk.
10 – Knowing what to invest in
Warren Buffett is adamant that one solution is to invest in companies that are strong dividend payers, to reinvest them.
Therefore, this type of investment offers you additional investment power.
Companies that pay strong dividends represent great opportunities to make your investment profitable more quickly and even increase your return on investment.
This is why if we look at the steps Warren Buffett has taken on how to invest to generate wealth, we see that he has often invested in stocks where he has understood the business model of companies such as Coca Cola or Bank of America or American Express or Goldman Sachs.
11 – Investing Your Money for the Long Term
In the case of a medium or even long-term investment, it is important to know the time needed for the action to reach an attractive level of profitability.
Not selling your shares without a valid reason is another valuable piece of advice from Warren Buffett. The investment decision in question is the result of long and well thought-out reflection, the decision to withdraw profits should also be a well thought-out decision and not a reaction based on emotion to the fluctuations present day after day in the stock markets.
12 – Avoid credit cards
Warren Buffett is one of the world's largest investors and advises against using the credit card, as this has a cost, especially when overspending and not making repayment in full.
On the one hand, credit card interest rates are very important, but the main danger is that the human brain does not perceive credit card spending in the same way as a cash spending.
In fact, with the credit card, we are more tempted to spend.
13 – Be patient
One of Warren Buffett's tips for becoming a millionaire is to be patient when it comes to investing. One of Warren Buffett's phrases is "Buy stocks that you will be perfectly comfortable holding for 10 years.
14 – Accepting Losses
Human nature is designed in such a way that it is easy for us to make quick profits in the stock market and very difficult to take losses, that's right.
In the stock market, as in all other financial markets, it is necessary to know when to let profits run and to reduce losses in time. If you make a mistake with an order and it is going badly, it is better to take the losses before they are greater. Even the biggest investors lose money on some investments.
The key to successful trading is letting winning positions run and knowing when to accept losses.
15 – Risk and Volatility
One of Warren Buffett's best-known phrases is: "Risk exists when you don't know what you're doing.
His performance throughout his career proves it: he has become one of the richest men in the world, according to him, because he has always known what he was investing in.
Very often he has invested in shares of companies that have existed for a long time: he rejected technology shares and was not affected by the Internet bubble in 2001, when many investors lost money in Silicon Valley Startups.
Volatility is normal in the stock markets, but risk is something we know about.
If you don't understand anything about a company's business, it's best not to invest. Risk comes when you don't know what you're doing.
16 – Go against the trend
When Warren Buffett is asked how to become a millionaire or even how to become a billionaire, he has a ready-made phrase: "Be afraid when others are greedy. Be greedy when others are afraid.
This may sum up the counter-trend trading. The best time to make an investment in the stock market is when there is an economic crisis.
Warren Buffett bought American Express stock when everyone thought the company was going to collapse, based on a simple observation: he saw that people were still using American Express cards for their purchases, so the company's business model was viable.
Another example:
Warren Buffett bought shares of Bank of America and Goldman Sachs right after the 2007 crisis. The bank's shares were cheap and he invested at that time to replenish his cash flow for only a few years, as these stocks have since experienced remarkable rates of return.
17 – Safety in your opinion
Here Warren Buffet's advice is quite clear, don't follow the crowd, stay away from the madness caused by market fluctuations and don't hesitate to go against the crowd's opinion.
The greatest successes in both the trading and investment worlds come from sudden, rapid movements, when no one really expects them. Therefore, it is necessary to know how to ignore current events, media and trends.
If you're going to think and invest like Warren Buffett, you'll have to be clear that it's never good to follow a mass effect. The investor advises to stay out of the madness of market fluctuations, especially when everyone is excited about a stock or a product.
18 – Don't anticipate the market
The stock market has many stocks, so there is no need to chase away the ideal signal.
It is better to let investment opportunities arise and not to anticipate too much what the market will do, because as another saying goes, "the market is always right"
Getting too far ahead can be wrong, or you can withdraw too soon and lose an investment when it could have been profitable.
19 – Keep learning
"Never stop learning" is another of Warren Buffett's phrases. This major player in the financial markets continues to read and learn new things every day.
According to the 89-year-old entrepreneur, this is how you can improve and obtain all the information you need to have a global vision of the market, of actions and of consumers and actors who play an essential role in the economy.
20 – One person is only sitting in a shade today because another planted a tree a long time ago.
21 – I insist on spending a lot of time, almost every day, just to sit and think. I read and think.
22 – The risks arise if you don't know what you're doing.
23 – You just have to do a few things right in your life, as long as you don't do a lot of things wrong.
24 – I will give my children enough money so that they feel they can do anything, but not enough for them to think they can do nothing.
25 – The signal can go from green to red at any time without going through yellow.
26 – It takes 20 years to build a reputation and 5 minutes to ruin it.
27 – You can't make a good deal with a bad person.
28 – Whether we are talking about stockings or stockings, I like to buy quality goods when the market is down.
29 – Just invest in 'simple business' that you understand.
30 – Stocks are much more attractive than bonds.
31 – Rule #1: Never lose money. Rule #2: don't forget rule #1
32 – The difference between successful people and really successful people is that really successful people say no to almost everything.
33 – In the business world, the rear-view mirror is always clearer than the windshield.
34 – Cryptocurrency will not have a happy ending. It's something that people with 'less than stellar' personalities use as an opportunity to fool people who want to get rich, because their neighbor is getting rich by buying this thing that nobody understands.
35 – For some reason, people value price and not values. Price is what you pay. Value is what you get.
36 – Only when the tide is low do you find out who was swimming naked.
37 – Diversification is a protection against ignorance. It makes very little sense to those who know what they are doing.
38 – Investors should remember that excitement and spending are their enemies. They should be fearful when others are greedy and greedy when others are fearful.
39 – Looking for people to hire, you seek three qualities: integrity, intelligence and energy. And if they don't have the first, the other two will kill you.
40 – If you got it right, stop trying.
41 – If past history was all that matters in the game, the richest people would be the librarians.
42 – What the wise do in the beginning, the foolish do in the end.
43 – Never ask a hairdresser if he needs a haircut.
44 – No matter who you're dealing with, you should consider the motives of anyone you're dealing with. Practically everyone has their own agenda.
45 – Don't put all your eggs in one basket.
46 – Buying things you don't need will lead to selling things you do.
What Makes Warren Buffett Great
President of Berkshire Hathaway, Buffett is the third richest person on the planet, losing only to Jeff Bezos and Bill Gates. Unlike other riches who, like him, have a humble background, this acclaimed 86-year-old investor does not forget where he comes from and practices certain practices that define him as a saver.
He is also heavily involved with social causes. In 2010 he founded, along with Bill and Melinda Gates, the philanthropic organization "Giving Pledge". The institution encourages individuals and families with large fortunes to donate about half of their wealth to social causes, either during life or in wills.
For example, he lives in the same house he bought in 1958 for $31,500, which today would be the equivalent of about $270,000, located in a downtown Omaha (Nebraska) neighborhood. He doesn't own a collection of high-end cars but prefers to drive second-hand models, and he likes to eat breakfast at McDonalds.
Author Bio:
Hi, I am Nikesh Mehta owner and writer of this site.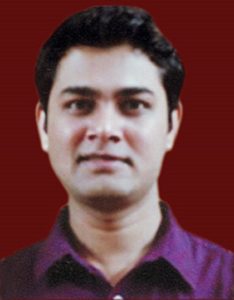 I'm an analytics professional and also love writing on finance and related industry. I've done online course in Financial Markets and Investment Strategy from Indian School of Business.
I can be reached at [email protected]. You may also visit my LinkedIn profile.