Beginner Investing – Ways to Get Started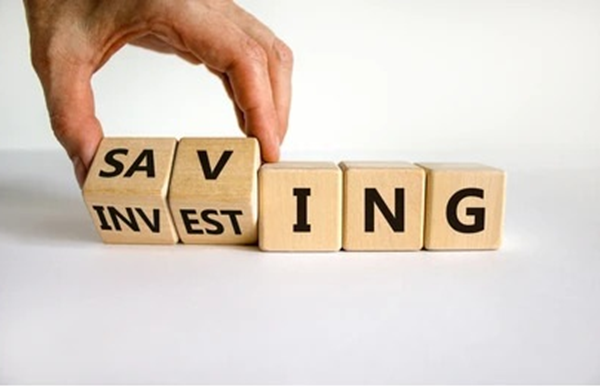 Investing can seem exhausting at first. Groceries, rent, and bills can seem to be the only things you could spend your money on. But you can start your investment journey with very little money. There are a lot of investment tools that allow you to invest as low as Rs.500 per month as a SIP to build your wealth. But as a newbie, finding the correct investment instrument considering the enormous amount of investment options available in the market can be exhausting. This blog explains the ways to get started with investment if you are a beginner.
Factors to consider before investing
There are a lot of factors you need to consider before starting your investment journey. Having a better understanding of these factors might help you in selecting the suitable financial investment and funds.
Goal – Various people save for various goals. You should be very clear in setting your goals. It can be buying a car, buying a house, starting a family, etc. This will help you choose the right investment
Time horizon – You should always know the time you have to achieve your financial goals. Make sure to distinguish your goals as long-term and short-term.
Investment style – You can either invest as a lump sum amount in any investment tool or you can choose to make payments periodically based on your cash flow. Therefore, considering your cash flow and style of investment helps choose the right investments.
Debts – If you have debts that need to be paid, analyse the interest rate, payment term, and time your investment accordingly. You may either pay them off simultaneously while investing, or if the interest rate or payment term is too demanding, try to clear the debts first. This might seem exhausting but it is a fruitful decision in the long run.
In addition to the above, you should also consider your risk potential before starting an investment.

How to get started as a beginner?
As a beginner, starting your investment journey can be scary. You are not alone. Every successful investor was once a scared investor. All you have to do is to plan accordingly.
(1) Set your budget:
If you are a person with a fixed income, you should know your regular expenditures. Therefore, you should set aside a fixed amount for regular investments. You should also have some regular fund allocation for emergencies. As a first time investor, you might be tempted to spend money on materialistic things. But having a periodical SIP or recurring deposit will build a disciplined saving habit. Even if you have major financial obligations such as repaying your student loan, you could still start your investments in with Rs. 500 SIPs.
Therefore, there are investment plans for everyone available in the market. At the same time, you should also be extremely realistic about what you are investing in. This is the very first step in your investment journey.
(2) Figure out your style:
Every investor has different styles. Some investors might be up for a one-time investment and others might want a periodical disciplined investment. As a beginner, you should carefully analyse your style of investment. However, your style of investment can be affected by your goals, time horizon, cash flow, and risk potential. As a beginner, it could be difficult to analyse your style. In that case, you can get help from certified investment advisors. They can help you with your investment journey.
(3) Finding the investment platform:
There are a lot of online platforms available in the market. You can choose the platform that seems fit for you. But as a newbie, it would be helpful for you if you chose a platform that offers expert advice. This would help you to get started with your investment journey. Additionally, you should also check the products offered by the platform. A platform that provides all the investment options or products can be beneficial for you as you can manage your portfolio with just a click. Investing in different products on different platforms can be a little tricky for a beginner. Hence, selecting an investment platform is also a very important step.
(4) Learn the market:
A market is a tricky place, yet, learning about it can do wonders. Even though you are a beginner, set aside some time to observe the market and know the trends. You might opt for expert help as a beginner. But over time, it is important for you to understand the bulls and bears of the market. This positively impacts your wealth generation. Take time to learn the market.
Final thoughts:
If you are a beginner, start by investing small amounts. With time and experience, you can invest progressively. Do your homework in calculating your returns. You might also want to get professional help as a beginner. Once you start your investments and once you get the hang of your investment plans and strategies, they will stay for life with you. Happy investing!