5 Tips to Reduce Life Insurance Premium
Life insurance policy is of great importance in the life of any person especially those who have got dependents. Higher the cover, greater the benefits typically the coverage. However large cover means high premium.
The premium of the life insurance policy depends on the policyholder's
Health
Age
Place of living
Habits and other factors
However, there are many reasons that increase the burden of insurance premium. This is because of lack of information or poor guidance before taking the policy.
How to Reduce Life Insurance Premium
So here are the five reasons that you can follow and reduce the premium:
1. Buy life insurance at an early age
If you want to pay a lower premium, it would be good to buy the policy when you are young. Buying a policy at the age of 28 to 30 is considered to be the best. Insurance companies provide policies at a lower premium. This is due to the very low risk of sickness or other risks in youngsters. As the age increases, insurance companies charge higher premiums as the risk on the insured increases.
2. Better decision to take term policy
The easiest way to get a big cover at a low premium is to buy a term plan. You buy term plans as per your requirement. Later, the term plan can include treatment of serious illness and other riders. According to insurance experts, a 35-year-old person should take a cover of 10 to 15 times his annual income. However, in term insurance you do not get anything on maturity. There are term insurance with maturity benefits but they are very expensive.
Check out: 6 types of life insurance policies
3. Choose a good policy
It is also very important to choose the right policy, not just rely on the policy term. The term of life insurance policy should never be short. It may be that if the policy is exhausted before the financial obligation is fulfilled, you can be caught in distress. The term of the policy should not be too long as it will increase the premium burden.
4. Compare plan before buying
Never blindly choose an insurance policy. Compare the premium, claim settlement ratio, total cover amount and facilities available before the policy is bought with another policy. You can also do this work online. There are many websites which are providing this facility. At the same time, you can also choose the right policy by raising information from the insurance company's agent.
5. Don't Buy Unnecessary Riders
When you go to take life insurance, companies offer you a variety of riders at a cheaper price. These days, companies are providing a number of riders with term plans. However, never buy rider without need. Before taking any rider, see if you really need it. Unnecessary riders means increased burden of premium.
Also read: When not to buy life insurance policy
Important Tips
If you are going to get life insurance for the first time, call all the companies' websites and customer care and get all the information and queries answered. Choose a policy depending on your budget.
Keep the premium of life insurance as per your budget. However, the premium is fixed in any life insurance according to the age. You can also contact the company's representative for the same.
Before getting life insurance, get all the information about the policy. Information about the maturity period, premium of the policy is very important.
You are still exempt from income tax on taking a life insurance policy. You can get more information about this from a representative of the insurance company or from an tax expert.
All companies have a variety of life insurance policies. You can choose one of them according to your budget, age, and convenience. You can take the policy according to your future.
Author Bio:
I am Nikesh Mehta, owner and writer of this site.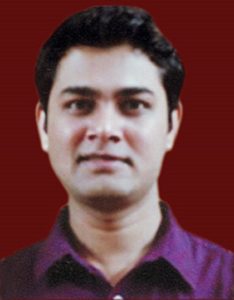 I'm an analytics and digital marketing professional and also love writing on finance and technology industry during my spare time. I've done online course in Financial Markets and Investment Strategy from Indian School of Business. I can be reached at [email protected] or LinkedIn profile.