5 Best NFT Wallets: Secured, User Friendly, Compatible & more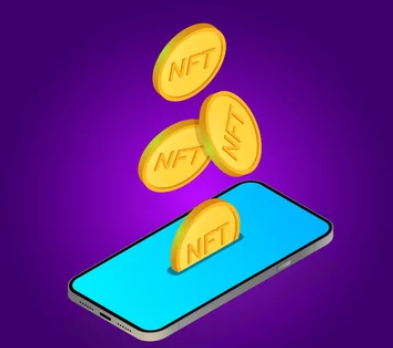 For investing or trading in non-fungible tokens (NFTs), a secured NFT wallet is must. And there are wide range of NFT wallets available in the market. But how to select the best one? This article discusses the basics of NFTs and NFT wallets along with the most important aspect of the wallet i.e. Security.
NFTs are hot and will mean a lot more to the investors and traders and its' much more than just digital art images. Are you ready? Then let's explore and delve into the world of NFT wallets so you can make sure you can buy, sell and store your favorite tokens!
What are NFTs?
An NFT is short for the term non-fungible token. It represents a unique item, such as a digital artwork, a ticket to an event, an in-game item or a unique sneaker in a limited collection. If something is fungible, it means it can be easily replaced. As you can guess, something that is non-fungible is therefore unique and not replaceable.
There are several tens of thousands of tickets available for an soccer match. But when you buy a ticket you don't have exactly the same ticket as other. You all have the same type of ticket, in terms of layout, but both have unique ticket numbers. Want to dive deeper into what NFTs are, what the pros and cons are, and how you can learn more about these non-fungible tokens?
What is an NFT wallet?
Now that you know a bit about what NFTs are, let's move on to the next part: the wallet for your NFTs. When you buy NFTs from marketplaces, you're actually buying nothing more than a token that resides on the blockchain. This means that you store a non-fungible token just like you store any other token, namely in a wallet! It's good to dive into the protocol a bit, though.
If you buy an NFT that is on the Bitcoin blockchain, you cannot store it in a wallet made for Ethereum tokens. Most NFTs now run on Ethereum's blockchain and use the ERC721 protocol. This is considered the standard protocol of NFTs.
Here's how to safely store your NFTs?
Wallet security is a major concern when it comes to storing NFT. In a world of Web3, NFTs and crypto, security is the most precious commodity. If you compromise on security, you could lose all your investments and collections in a wink of any eye. So definitely don't compromise on this! These are common security issues to take into account:
Scams, such as phishing
Bad links
Fake accounts and fake sites
Hackers
It's good to realize that NFTs can become worth a lot but attracts fraudsters as well. There are a number of measures you can take, such as storing it offline, using a hardware wallet, using secure passwords, not clicking on corrupt links and activating 2 factor authentication (2FA).
Characteristics of a good NFT wallet
A good NFT wallet helps you to optimally manage and trade your assets, but how do you make that choice? This article outlines the 5 best NFT wallets. But before you continue to read, it is important to consider the features you should be looking for while choosing the right wallet for your non-fungible tokens.
Usability is hugely important. You want a clear, intuitive interface so you can take action easily. For many beginners, NFTs are already a complex subject, let alone having to think about other difficult choices. Definitely choose a provider, which is high on easy installation and user-friendly products, such as a mobile app.
Cross-chain compatibility. If you plan to mine on multiple networks, pay extra attention to this. As mentioned above, most NFTs are still on the Ethereum blockchain. So you need a wallet that uses this protocol. If you have a wallet that is interoperable, then you can store NFTs from various networks in one wallet.
Enabling connection to dApps and marketplaces will make your hobby even easier. If you can connect your wallet to, for example, a web browser or NFT marketplace OpenSea, you can switch faster and more easily.
Security and backups are also part of a good NFT wallet. By being able to take backups, you can prevent loss of your assets. And of course security is really key, especially in NFT-land. So besides the above mentioned features, pay full attention to this!
Support and customer service are extremely helpful. If you get stuck somewhere, have questions about security or operation, you can rely on a solid team and a thriving community.
Check out: Advantages and Disadvantages of NFT
5 Best NFT Wallets of 2022
(1) MetaMask
MetaMask is by far the best known and most popular cryptowallet in the market. It is a user-friendly browser wallet, in which you can store both your cryptocurrencies and NFTs.
Advantages
It is open-source, so the whole community can contribute to the development of the wallet;
The so-called hierarchical deterministic settings make it possible to back up your account – very convenient!
The wallet has integrated ShapeShift and Coinbase exchanges, so you can easily swap ETH and other ERC-20 tokens.
Intuitive user interface
Reliable customer service, so you'll always be supported for any questions.
Disadvantages
Please note that an online wallet like MetaMask is more vulnerable than a hardware wallet, as there are chances of being getting hacked.
The web browser collects user data, so your security is not completely covered.
(2) Coinbase Wallet
The Coinbase wallet is a renowned one and for good reason, as the exchange naturally generates a lot of attention. The wallet is suitable for storing NFTs and other tokens, with the goal of total control for the holder. In 2021, they launched a browser extension, making it easier for users to switch. A major advantage of the Coinbase wallet is the use of usernames instead of wallet addresses, which usually consist of difficult, long codes.
The Advantages of Coinbase:
Good security, thanks to 2FA
Multi-signature access for all users
Full support from the globally renowned exchange
Easier access and restriction to NFTs, altcoins and stablecoins
Mobile version, for access via your phone or browser
Supports many dApps and coins on ERC-20 protocol
Drawbacks:
Are there any drawbacks? Yes, currently the Coinbase wallet does not yet allow the storage of Bitcoin (BTC). This is not very attractive especially for beginners in the crypto scene.
(3) Binance Wallet
Just like Coinbase, this exchange also has a wallet: the Binance Wallet. You also download this online wallet as a browser extension and because of the handy interface, there is no doubt about how it works.
Check out: Most Secured NFT Marketplaces
Benefits of Binance Wallet:
Users can launch dApps on the platform
Fast cash-out
Easy access and simple installation
Access to NFTs on your Ethereum wallet and Binance Smart Chain
High liquidity and NFT volume
Disadvantages of Binance:
If we have to cite disadvantages, users indicate that the supply in non-fungible tokens is limited.
Also, they can only work via the web browser, which makes the NFTs harder to access.
(4) Math Wallet
Fans of MetaMask will also like the Math Wallet. What is remarkable about this NFT wallet is that it is compatible with no less than 70 blockchains! You have a web, desktop and mobile version, where synchronization is not a problem.
The advantages of Math Wallet are therefore easy to sum up:
Support and access to 70+ blockchains
Access to dApp stores
Optimal security
Simple swapping of cryptocurrencies
Quickly connect to your hardware wallet
Disadvantages:
A disadvantage may be that the Math Wallet is still under development, so there will be some shuffling with the operation and services. You cannot pay by card, so that is also a setback.
(5) AlphaWallet
If you want to invest in NFTs on the Ethereum blockchain, this is a good alternative. You can store non-fungible tokens in it and the wallet also supports multiple marketplaces, such as OpenSea and ChainZ Arena. The interface is simple and clear, making it easy to use and it looks fresh as well.
The advantages of AlphaWallet:
Support for ETH-based NFTs
Easy to use – intuitive interface
Excellent open-source web3 Wallet
Can tweak blockchain transaction speeds
Optimal security, thanks to Secure Enclave
The wallet is still under development and can only be accessed through the mobile app, which may still be a problem for many users.
Do you think this list is still a bit short and would like to consider other options? Then take a look at other wallets, such as:
TrustWallet
Enjin NFT Wallet
ZenGo Crypto Wallet
Crypto.com DeFi Wallet
Ledger Nano X
Kukai Wallet
Conclusion:
If you want to buy, sell or store your non-fungible tokens, then you know what to look out for now. Is the wallet user-friendly and what are the features that investors should look out for? Does it support the right blockchains and tokens? Is the security in place and does it work to the satisfaction of its users?
---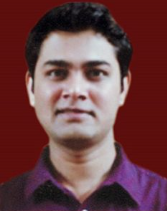 Hi, I am Nikesh Mehta, owner and writer of this site. I'm an analytics professional and also love writing on finance and related industry. I've done online course in Financial Markets and Investment Strategy from Indian School of Business. I can be reached at [email protected].