Personal Loan against Kisan Vikas Patra for Poor Earners, No Income Proof Needed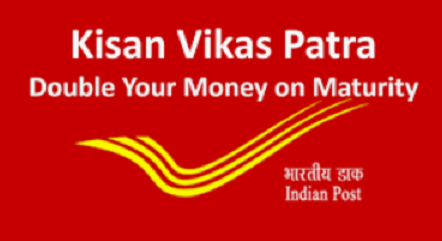 Financial industry has become so diversified that there are multiple products offered by every lender and each product is targeted towards different set of individuals and has different set of eligibility criteria.
And one such financial product is Personal Loan which can be of two types:
Collateral free or no security
Against collateral or security – best recommended for low income earners. Securities which lenders accept and provide loans against it are shares, mutual funds, gold, life insurance policy, fixed deposit account, kisan vikas patra, national savings certificate and few others.
In this article, we'll discuss secured personal loan for low income earners offered against Kisan Vikas Patra (KVP).
KVP is considered amongst the most secured and zero risk investment product offered by Government of India and is targeted towards conservative investors. It doubles a one-time investment in a period of approximately 9 years & 10 months (118 months).
Benefits of Personal Loan against KVP
The biggest difference between the two is that loans against KVP do not require income proof whereas for traditional loans, income is the most important eligibility criteria.
Interest rate is low less than 13.00% and keeps on changing from time to time. This is the reason why personal loan against Kisan Vikas Patra are highly recommended to low income earners as the interest rate is also low helping them to save money and at the same time get money they want.
Loans are less expensive as the interest rate is low.
The loan amount is less compared to loan without any collateral. So collateral loans are recommended when the funds required are of less amount.
Loan amount depends on the number of years you have invested in Kisan Vikas Patra. And many times, it depends on the banks own terms and conditions.
Loan repayment needs to be done before the KVP matures.
Loan amount can be used to fulfill personal or business need.
Many banks charge varying processing fee while granting loan against Kisan Vikas Patra
Where to apply for loan against KVP?
Investments can be made by pledging KVP certificate with the following lenders:
State Bank of India
Axis Bank
HDFC Bank
Andhra Bank
Bank of Baroda
Allahabad Bank
Union Bank of India
South Indian Bank and many others.
But remember that, you cannot apply for loan against KVP at post office but can invest in KVP. However you can pledge that KVP certificate at the above listed banks and apply for personal loan.
Other Cheaper Options for Low Income Earners to Avail Personal Loan:
Depending on the loan type, eligibility criteria is set. In case of personal loan against collateral; income of the applicant is key. Higher the income, higher is the chance of loan approval. This becomes a challenge for low income earners whose application is often rejected by the lender because of the poor repayment capacity.
That is why the easiest option to get personal loan for low income earner is against collateral such as LIC policy, Kisan Vikas Patra, National Savings Certificate, Fixed Deposit, Shares, Mutual Funds, property. And such loans can be availed from banks.
Personal loans are very useful financial instruments that are an important part of the economy. For individuals, they are tools that allow them to acquire important assets that they could not otherwise acquire. For companies, they are a way to operate, obtaining liquidity and allowing growth.
Author Bio:
Hi, I am Nikesh Mehta owner and writer of this site.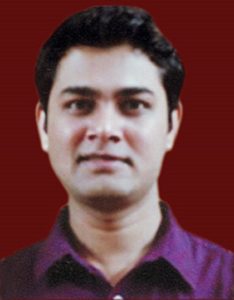 I'm an analytics professional and also love writing on finance and related industry. I've done online course in Financial Markets and Investment Strategy from Indian School of Business.
I can be reached at [email protected]. You may also visit my LinkedIn profile.