18 Reasons for Personal Loan Rejection
There are several reasons why personal loan application is denied. Listed below are all the possible reasons why banks, lenders and in general any financial institution reject loan application.
Personal Loan Rejection Reasons
1) Delinquency Listing:
When you apply for a quick credit, lenders first check everything if you appear on a delinquency list. If yes, then the amount is checked and based on this the loan application is rejected or processed further.
2) Minimum and maximum age
Most entities require a minimum of 21 years while some require at least 25 years of age. But don't be alarmed! Because there are lenders who accept young people having 18 years of age.
In addition, entities accept maximum loans to people up to 65 years of age.
Why age plays a key role?
This is because lenders generally do not accept students. In addition, it is less common for a person between the ages of 18 and 21 and above 65 to have a stable and regular income. Restricting age ensures that the customer will be able to repay the loan more easily.
3) Poor credit score
Lenders use an automatic verification system and through these tools they can check your monthly income, the payments you make every month (rent or mortgage), your creditworthiness, work age, savings, and ultimately your financial history.
These tools assign each client a credit score. Each client has a numerical valuation based on an algorithmic calculation of financial history. The result will indicate whether you are viable for the loan repayment. If the credit score is low, they will not confirm the urgent loan.
For example, if you have savings you will have +10 points, but if you had a late payment it would be -5 points. If the rental amount of the apartment or mortgage exceed more than 60% of your income, then it would be -10 points, etc. (These points are representative examples).
To improve the credit score and your loan application to get accepted add a 2nd holder in the contract. Second-holder loans have less risk of default and therefore financial institutions like them more. If you have a friend or family member who can endorse or sign with you, you'll have it easier.
4) Residential locality
There are lenders that do not accept applications from a specific locality within a city.
Why don't they accept specific locality?
There are provinces where delinquency rate is high may be due to poor economic output i.e. income of the individuals in that location is low or high crime rate.
5) They couldn't reach by phone
Sometimes lending companies contact the applicant to verify that all the data is correct and to get a little more information.
Therefore it is recommended that you keep the entity's phone number saved on your phone so that when the call is not attended due to some reason, they can be contacted back by you rather than ignored assuming it to be from a unknown number.
6) Insufficient income
Not getting enough income is a reason why banks deny credit.
As much as you have a good credit history, if you don't receive the minimum monthly amount they won't give you the credit.
Related reading – Personal loan for low income earners
7) Your current debts plus the loan debt exceed 35% of your income
Companies will only process the credit application, if the payment of this along with your other debts (mortgage, car letter, etc.), does not exceed 35% – 40% of your income.
It is understood that the rest of the revenue is necessary for other daily expenses.
8) Unstable employment situation
The employment situation is another reason why they do not confirm the loan.
If you're unemployed but you get unemployment benefit, then it's not too much of a problem. On the other hand, they will review and take into account the amount you receive for unemployment benefit. They will also ask for proof of the last three benefits.
If the amount you're requesting isn't large, they won't go into as much detail of your work situation as long as you can verify that you receive income each month.
Another factor to consider is the work tenure, preferably preferring people with an indefinite employment contract. The advantage is that banks know this and some entities can accept credits with contracts of up to a minimum of 3 months. The longer you've been in the company, the more likely they are to confirm the loan.
If you are self-employed you will have more restrictions. But by presenting the copy of the last 3 years income tax declaration as well as the last receipt of the self-employed income you are more likely to get loan approved.
9) Type of job
We rarely know of lending entities that do not accept specific jobs such as administrator or freelancers.
Freelancers usually have different conditions when it comes to lending, being more restrictive, this is not very common, there are not many entities with this restriction but keep this in mind.
Other entities also do not accept students. If you're a jobless student, some entities will decline your credit. This is because you won't be able to prove that you're getting fixed income (the money you receive from your parents doesn't count, it's not a demonstrable income).
10) Marital status: single, married, or with children
Does this count, too?
Yes, your marital status counts. Being single, married, de facto partner and having children or not is another factor that could deny the loan.
Banks prefer the profile of a married couple (or de facto partner) with children.
But do I have to get married to get a loan? No, you don't have to go that far. Marital status is a small factor that tells them if your situation is stable and more important if you have someone who can answer for you in case you can't cope with the debt.
They assume that if you can't pay the loan fee, your partner could help you financially. Likewise, having children involves high expenses (school supplies, schools, etc.) and therefore another monthly expense that you must assume.
11) Incomplete or fake data
Although it may seem a lie, there are several rejection requests because the data is incorrect, incomplete name, incomplete address, false data, etc. A simple mistake knowingly or unknowingly can cause a denial of credit.
When you write down your details on the personal form, check it out! Very important the bank account must be in your name. You should not serve the bank account of your partner, parents or friend.
They use the bank account to be able to deposit the money and if the bank account holder does not match the applicant's details, they will deny the request.
12) Invalid card details
Just as the personal data must be correct, the card details must also be correct. Entering the details of an invalid or fake card leads to rejection or delay in application processing.
13) SMS verification failure
As mentioned earlier, entering the data correctly in the form is very important.
Keep in mind that they will send a code by SMS to verify that you own the mobile.
If you put the wrong mobile number on the application, the verification process will fail and the loan will not be confirmed.
14) Sending documents and documents that are not visible
Sending documents by email is becoming more unusual. Progressively the entities have been facilitating a paperless online verification process.
However, sometimes you will need to upload or email the requested documents.
Although this process is most tedious, to avoid making it even more unbearable, recheck whether the details you are planning to send are correct.
15) Citizenship status
Amazing but true, if you are a foreigner then your application may not be approved. Because lenders require minimum years of stay in the country where loan is applied.
16) Only one loan per household
Entities that offer microloans only allow one home loan.
If your partner, parent or anyone living with you applied for a loan and is still outstanding, then they will not confirm the loan at that same entity.
But you can borrow from a different entity.
17) Not accepting the loan within the set term
In case the application has been accepted, great! But remember that the application is not closed until you accept the contract.
To accept the loan, contract is usually done through an electronic signature. In the event of accepting the contract outside the deadline, they will refuse the request, refuse the contract and you will have to start over.
18) Unknown Reasons
Many a times, the decision is solely on the discretion of the lender. And there are no reasons specified by the financial institution. It could be the combination of above reasons or something else. E.g. the application is not the member of the bank.
Author Bio:
Hi, I am Nikesh Mehta owner and writer of this site.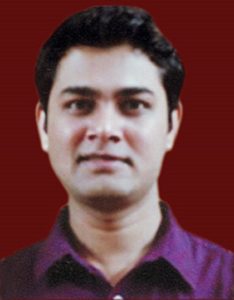 I'm an analytics professional and also love writing on finance and related industry. I've done online course in Financial Markets and Investment Strategy from Indian School of Business.
I can be reached at [email protected]. You may also visit my LinkedIn profile.