Personal Loan Balance Transfer to SBI: Benefits & Points to Remember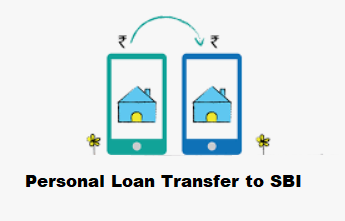 In case you have an accumulated too much of personal loan debt, and you are paying a high interest rate. Balance transfer to SBI is an option to eliminate those debts and also at a lower interest rate.
What is Balance Transfer?
A balance transfer is, in simple terms, the transfer of outstanding debt from one bank to another institution with a lower interest rate and possibly short tenure. In this way it is possible to significantly reduce the amount of interest or finance charges paid.
In addition, customers could save a lot of money by eliminating those debts with a balance transfer. Especially if you move your debt from a card that has a high interest rate.
There are many banks in India in which you can transfer personal loan from other bank. And State Bank of India offers personal loan balance transfer.
Benefits of Personal Loan Transfer to State Bank of India
You will be able to pay off debts from other banks' loan account: By transferring the balance from a high interest loan to one with a SBI at lower interest rate, you can save money in the long run. This allows you to eliminate those debts that are generating a high interest rate.
Simplifying all the loan payments into one: Another advantage of making a balance transfer is that it allows you to unify all debts into a single SBI personal loan account. This makes loan repayment convenient.
Transfer other types of debt: Not only can you transfer balances from other personal loan but also credit card or home loan debt.
Loan top-up: Once personal loan is transferred to SBI, you can top-up with additional funds.
Additional savings: Low interest on personal loan is not the only benefit SBI offers. After loan transfer, SBI can also offer other money saving features such as no processing fees, no prepayment penalty, waive off last EMI and others.
Check out: SBI personal loan minimum income required
Points to Remember before loan transfer to SBI

Whether you are transferring personal loan to SBI or any other bank, you should:
Check the interest rate
Check the tenure
Calculate total money you will save by the time tenure ends
Any other charges such as processing fees, foreclosure, etc. All these charges should be in written. No verbal assurances.
Also remember:
Transfer Limit: Many times, SBI will allow you to transfer only certain % of debt an not the complete loan.
Clean credit history is required: The best terms for balance transfers to SBI are available to customers with good or excellent credit history.
Do not accumulate too many personal loan: If you apply for too many credit cards or switch from one card to another, it could affect your balance transfer request to State Bank of India.
Compare different providers: It is advisable to compare the balance transfer of personal loan to all major providers before making a decision to transfer personal loan to SBI. In this way you can compare the different conditions offered to you and thus find out which option best suits your needs.
Foreclosure charges: Depending on the terms and conditions of the existing bank, foreclosure of the personal loan can result in small penalty. So before personal loan transfer to SBI, consider this cost as well.
Author Bio:
Hi, I am Nikesh Mehta owner and writer of this site.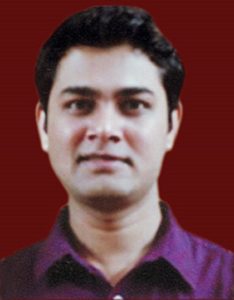 I'm an analytics professional and also love writing on finance and related industry. I've done online course in Financial Markets and Investment Strategy from Indian School of Business.
I can be reached at [email protected]. You may also visit my LinkedIn profile.