Covid-19 Personal Loan from 6 Banks @ <10% Interest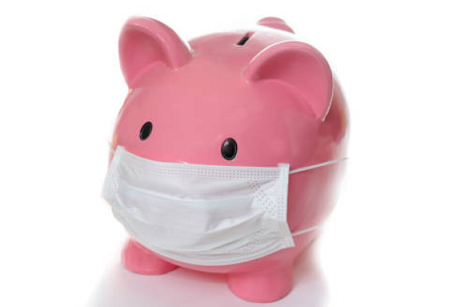 The corona pandemic has bruised India badly especially on the economic front. The shutting down of public life and a partially restricted range of services offered resulted in reduced expenditure. Many industries, including retail, hotel, travel and catering, are particularly affected by the effects of the pandemic. Indians have started facing the heat and the need for instant money has arised more than before.
Unemployment figures will inevitably rise as well, which not only represents a major loss at the individual level, but also puts an additional burden on the economy.
This is the reason why financial institutions in India have launched Covid-19 personal loan schemes to deal with emergency money requirements for their customers.
List of Banks offering Covid-19 Personal Loan
Listed in the below table are the interest rate, loan amount, tenure, moratorium period offered by various financial institutions offering emergency personal loan during Coronavirus.
Sr. No.
Bank Name
Name of Loan
Interest Rate
Tenure
Loan Amount
Moratorium Period
Eligibility
1
Bank of Maharashtra
Emergency Credit Line – Personal Loan Scheme COVID-19
8.45% p.a.
Upto 36 months i.e. 3 years
(1) Salaried – 10 times the latest monthly gross salary income
(2) Non-Salaried – 60 % of latest annual income based on ITR
6 months
For existing home loan customers
2
Bank of India
COVID-19 Personal Loan
7.25% p.a.
Upto 36 months i.e. 3 years
(1) Self Employed – 3 times of monthly income as per last IT Return
(2) Salaried – 3 times of latest gross monthly salary
6 months
Salary account holders, existing personal and home loan borrowers
3
Indian Overseas Bank
Insta Pension-COVID-19 Relief Loan
10%
60 months
15 to 20 times monthly pension
3 months
Pensioners
4
Indian Bank
IND-COVID – Emergency Salary Loan
9.50% p.a.
Upto 36 months i.e. 3 years
20 times gross monthly salary up to a maximum of Rs. 2 lakh
6 months
Salaried, Existing Home Loan borrowers
5
Indian Bank
IND-COVID – Emergency Pension Loan
8.75% p.a.
Upto 36 months i.e. 3 years
15 times net monthly pension less TDS. Maximum 2 Lakhs
3 months
Pensioners
6
Punjab National Bank
PNB SAHYOG COVID 19 Personal Loan
8.05% p.a.
Upto 36 months i.e. 3 years
Up to 3 Lacs
Nil
Existing home loan customers
and Salaried
7
Punjab National Bank
Aabhar Rin COVID 19 Personal Loan
9.05% p.a.
Upto 36 months i.e. 3 years
Up to 3 Lacs
Nil
Pensioners
8
Bank of Baroda
Baroda Personal Loan COVID 19
Baroda Repo Linked Lending Rate) + SP+ 2.75%
Upto 60 months
Rs. 25,000 to Rs. 5 lakh
Nil
Customers having existing home loan (all variants), loan against property or auto loan
Covid-19 Personal Loan Providers
The economic consequences of the Corona crisis will be felt on an individual's personal budget over a long period of time. All other sectors are also having to contend with problems such as short-time work, slumps in orders and non-payment. That many now fear for their existence is obvious. The entire global economy will be affected because of Covid-19 for atleast an year.
Author Bio – Chandra Mehta:

This article has been written by Chandra Mehta.

Chandra is a seasoned banker with 35+ years of experience in banking and financial services industry. He's a retired banker and has served as Chief Manager and Assistant Vice President in State Bank of India/or its subsidiaries.

He has authored many articles on this site (allonmoney.com).

He can be reached at [email protected]. You may also visit his LinkedIn profile.