4 Differences: Covid-19 Personal Loan vs Traditional Personal Loan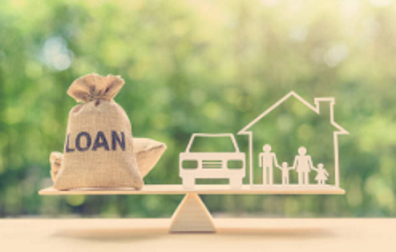 In the cash crisis triggered by the lock down, some banks have launched Covid-19 specific personal loans for their existing customers in addition to normal personal loans.
This article provides information on:
Comparison of normal personal loan and Covid-19 personal loan
Explains what is special about this loan
Whether individuals should apply for this loan
Other loan options for those who are not eligible for Covid-19 personal loans
List of banks offering this loan
Normal Personal Loan vs Covid-19 Specific Loan
(1) Strict Loan Eligibility
Your qualification for a personal loan depends on your monthly income, job profile, credit score, which institution works for and other parameters. Loan institutions generally do not emphasize on any existing customer relationship with the applicant to apply for a personal loan.

Banks offering Covid-19 special personal loans have offered these loans to a select group of their existing customers. These include a designated group of existing borrowers, customers with salary accounts or pension account holders. Moreover, loan applicants are required to have a good credit profile and a good track record of loan payments prior to lockdown.
(2) Small Quantum of Loan
The maximum loan amount of the general personal loan is as low as Rs 50,000 to maximum of Rs. 2,500,000 depending on the loan tenure and loan repayment capacity. Some financial institutions also offer loan amount greater than Rs. 2,500,000.
In case of Covid-19 Special Personal Loan, the maximum loan amount is reduced to Rs 5 lakh and minimum amount is Rs. 25,000. Such a huge amount difference is because these loans are specifically designed to meet the temporary liquidity crunch arising due to lockdown.
(3) Low interest rate and processing fees
The interest rate for a normal personal loan varies between 8.75% and 26% per annum, depending on the loan institution and your credit profile. The processing fee can be as high as 4% of the loan amount while some loan institutions also offer discounts during the festive season.
Since Covid-19 special personal loans are being offered to existing customers with good credit profiles, they have been offered with very low interest rates and processing fees. Their interest rate can go up from a minimum of 7.20% per annum to about 10.25% per annum. Their processing fee is Rs 500. And many loan institutions are mostly charging zero processing fees.
(4) Loan Tenure
The repayment period for a normal personal loan is generally between 1 to 5 years, while some loan institutions offer a loan payment period up to a maximum of 7 years.
On the other hand, Covid-19 special personal loans are being provided with a maximum loan repayment period of 3 years while some loan institutions are also offering a maximum repayment period of 5 years.
Note that most loan institutions are giving a moratorium period of 3 to 6 months on Covid-19 special personal loan (time between commencement of payment after obtaining the loan), in which the borrower has to pay only interest. The provision of the moratorium period is a way of giving relief to the loan borrowers until their financial status is back to normal.
Other Options to Get Loan
Low interest rate, zero processing fee and availability of moratorium periods of 3 to 6 months are the biggest benefits of the Covid-19 specific personal loan. Therefore, existing customers of banks offering such loans can consider these loans to ease their liquidity crunch.
Instant Loan: Individuals with no relationship with such loan institutions may consider choosing an instant digital personal loan given by other loan institutions.
Loan on Credit Card: Credit cardholders with immediate cash requirements can opt for a pre-approved loan in lieu of a credit card. Such loans are given in lieu of their credit limit within a single day of applying to cardholders who have good payment records. However, their interest rates may be slightly higher than the normal personal loan.
Top-up Loans: Those who have currently taken a home loan can opt for top-up home loans. Like a loan in lieu of a personal loan and a credit card, there is no restriction on the use of top-up home loan loans and usually consumers with the same credit profile get lower interest rates than other loan options.
Moreover, compared to other loan options, they offer a longer period depending on the loan tenure of the existing borrower. However, the disbursement of top-up home loan application will depend on the ability of the loan institution to take forward the process of loan applications during lockdown restrictions.
List of Indian Banks offering Covid-19 Specific Loans
While many Indian banks have launched such loans; the terms and conditions are vary. But remember that, even if someone is eligible to get this loan, the time taken to disburse the loan will depend on the employee's capacity to process and disburse the loans. This is because limited staff members are working in the bank.
Related Reading: Details on Covid-19 loan from the following 5 banks
Listed below are the banks offering personal loan schemes to tackle cash flow disruptions.
Bank of Baroda
Bank of Maharashtra
Punjab National Bank
Bank of India
Indian Overseas Bank
Author Bio:
Hi, I am Nikesh Mehta owner and writer of this site.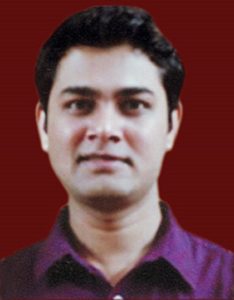 I'm an analytics professional and also love writing on finance and related industry. I've done online course in Financial Markets and Investment Strategy from Indian School of Business.
I can be reached at [email protected]. You may also visit my LinkedIn profile.