Personal Loan during Lockdown @ Lowest Rate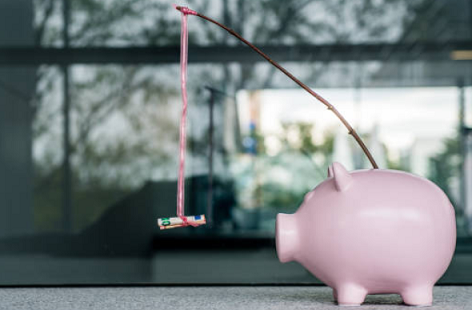 The entire humanity is currently going through a very difficult times globally because of Coronavirus. And India especially due to its large population density the risks are getting bigger with every passing day to the exponential increase of the virus spread. This new crisis is now a real challenge for everyone – from individuals to businesses.
As the personal finance of most of us have been hit in some way or the other (e.g. no salary increment/shutdown or low businesses sales/salary cuts); the need for money to fulfill the day to day essential items has become very important especially for low income individuals.
Personal Loan during Coronavirus Lockdown
Considering the situations financial institutions in India are offering personal loan during lockdown. However these Covid-19 specific personal loans are being offered to:
Existing credit customers whose repayment history is good. E.g. Individuals who are home/auto/personal loan customers of the said institution.
Pensioners
Salaried employees
Select individual based on their relationship with the bank.
Features of Covid-19 specific Personal Loan
Small Loan Amount: The loan amount is very small since the main objective of personal loan during lockdown is to meet the short term money required for basic necessity items.
The covid-19 personal loan amount is in the range Rs. 25,000 to Rs. 3,00,000. However this varies for each bank and can be low or high depending on an each individuals' case. For e.g. Bank of Baroda is offering loan upto Rs. 5,00,000.
Low interest rate: While the traditional personal loan charges a very high interest rate which is above 10% per annum; the personal loan offered during lockdown carries a low interest which is around 8%.
Short loan tenure: Personal loan being the highest profit making business for financial institutions, higher the tenure, higher is the interest income. In case of traditional personal loan, the maximum tenure is 7 years. However Covid-19 specific personal loan has short tenure i.e. less than 3 years.
Loan moratorium: In case of traditional personal loan, there is typically no loan moratorium period offered. In fact, non-payment or late payment invites further additional charges. However personal loan offered during Coronavirus has moratorium of up to 6 months. And loan customers are required to pay only the interest component for 6 months.
No prepayment charges: If borrower who has taken loan to meet the temporary liquidity crunch due to COVID-19 can repay the loan amount before the standard tenure ends. And there won't be any penalty for early payment. This is not the case in traditional loan.
Other options to get personal loan during lockdown in India
While Covid-19 specific loans serve different objective and the target customers of the banks are different, there are many other options to meet the money requirement during lockdown as follows:
(1) Loan against fixed deposit
Personal loan against FD is one of the cheapest way to get loan as the interest rate is very low compared to the traditional personal loan. And is a big money saver for the borrowers.
(2) Lend money from relatives/friends
Why not ask for money from your acquaintances during lockdown? And in return, pay them small interest. For e.g. if banks charge 8%, pay your near ones 4%. This way, both will get monetary benefit.
(3) Personal loan against assets
This is similar to loan against FD and you can pledge your assets such as property/LIC policy/mutual fund/equity shares and avail loan at low interest during lockdown.
Where to apply for personal loan during lockdown?
Individuals can apply for instant personal loan at following financial services companies:
Bajaj Finserv – Offers personal loan digitally. There is no need to visit their branches physically.
Bank of Baroda – Offering loan to home, car, personal, education and other loan customers. Borrowers should have a minimum of six months' relationship with the bank.
State Bank of India – India's largest bank is offering pre-approved personal loan or emergency credit at very low interest rate of 7.25%
Punjab National Bank – Is offering loan at 8.05%
Bank of India – Is charging interest rate of 7.25%
However loan during Coronavirus crisis should be taken after considering all the aspects. Individuals should avoid loans unless desperately needed.
Author Bio:
Hi, I am Nikesh Mehta owner and writer of this site.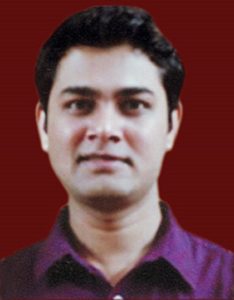 I'm an analytics professional and also love writing on finance and related industry. I've done online course in Financial Markets and Investment Strategy from Indian School of Business.
I can be reached at [email protected]. You may also visit my LinkedIn profile.