9 Effective Ways to Use Personal Loan & How to Choose the Best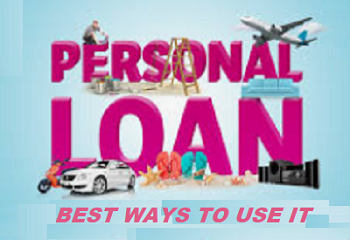 For years we have been taught that applying for a personal loan is a mistake for our personal finances. And that we should live strictly within your earning. While this is true when the loan is used for leisure activities such as overseas travel, buying expensive gadgets, etc.
However, a personal loan can be an incredible tool not only for your financial growth, but for meeting your goals. It is an interesting product when you need to have an amount of money, whether low or high, quickly and in one go.
The secret lies in knowing two things: how to use that money and where/under what conditions you take out a personal loan.
Best Ways to Use Personal Loan
Here are 9 effective ways to use a personal loan to make your goals a reality.
(1) Debt Repayment
We know it sounds completely illogical but yes, you can get out of major debt by taking out a personal loan.
You have to get a budget first, that way you will know how to manage the loan payment since it will be included in your monthly expenses.
Choose the debt that is hurting you the most financially. It is usually the one with the highest interest rates and the one you never pay back.
(2) Get out of a health emergency
Unexpected events happen in everyone's life, whether we like it or not. And many a times our own savings is not prepared to deal with it.
A personal loan is a great way to get out of an emergency related to health or that of your loved ones, if you don't have health insurance or your income is low.
Check out: Personal loan for low income earners
We're talking about paying for hospital expenses, medicine, nursing…
(3) Remodeling Your Home
Taking care of the estate for your family is a task that must be taken seriously and what better way than by remodeling the house.
The reason goes beyond making them feel comfortable opening a new space: by remodeling, you increase the value of your property.
Contributing to the capital gain of your home is a great investment, which can be enjoyed in the short term (you immediately experience the improvements) and in the long term (the value of the house).
(4) Redecorating the house
Living in a space that makes you feel happy is one of the things that has no tangible value, but that you feel and enjoy every day. If you've always dreamed of redecorating your home but somehow or other you can't save enough, it's time to take out a personal loan.
We recommend you work with a decorator or think carefully and plan the changes you want to make to your home yourself.
This way, you will be able to request what you need and, as we mentioned before, manage it without problems within your budget.
(5) Lowering your credit card interest
Credit card debt is one of the most uncomfortable things for people who have debts, because of the interest.
If you are only making the minimum payment, you are aware that you are paying the interest and not the principal, which is what you are interested in.
Lighten your load with a personal loan at another financial institution: use it to pay the interest and then focus only on paying off the principal.
(6) Improve your parents' lives
Parents are everything and all they have done for you throughout your existence is one of your priorities.
If your salary is not enough for their improvement: remodeling their house, taking them on trips, better medical care… make use of personal loan.
The satisfaction you'll get from seeing your parents live a better lifestyle is priceless.
(7) Studying for a master's degree or diploma or short term courses
Just because you're already working doesn't mean the end of your own education. Having graduate studies is a great tool to advance your career: the more you prepare, the better your opportunities.
Updating your knowledge is a life-long investment, which you could also get double value from if you encourage yourself to teach.
But before opting for a personal loan for higher studies evaluate whether education loan is more beneficial.
(8) Starting your own small business
You already have the business idea and the desire to do it, but you only need the money to start, the personal loan is what you need to make it happen.
It's one of the best ways to invest a loan amount, since you can literally see the money working in your favor.
In addition, according to the profits you get from your business, these same may be the ones that end up paying the loan.
(9) Completing the down payment for a second home
Continuing to invest in your estate will always be the right decision. Why not speed up the process to make it grow through a personal loan?
You can pool your down payment savings together with the loan to get you there faster. Or the loan can work like the down payment itself, either way it's still the right one because it's a long-term investment.
How to Choose the Best Personal Loan?
Once the decision has been made to take personal loan, the next step is to identify the best personal loans online. If you are in this situation, you may think that the most convenient thing to do is to ask for it at the bank where you have your current/savings account. But do not take the decision lightly or without giving a second thought. Because you may end up paying more and not being as easy a process as you think.
Before choosing where to apply, you should take into account the following factors:
Low Interest Rate & Short Tenure: This should be the first factor when evaluation a personal loan. Always go for lowest interest personal loan and shortest tenure possible. One of the best way to save money on personal loan is to opt for personal loan against fixed deposit; as it is a secured personal loan which has low interest rate compared to unsecured personal loan having high interest. Moreover there are no processing or pre-closure charges.
Speed: You should also consider speed, especially when you have an unforeseen event and need money right away no later than 24 hours. In that case, it is better to opt for lender that disburses loan amount in less than 24 hours after the application is made. Of course, borrower needs to meet all the eligibility criteria.
Customized: Many lenders offer their clients loans with certain conditions regardless of their financial situation or what they need at that moment. A good personal loan is one in which the profile of each person is studied and an individualized product is offered.
Simplicity: And continuing with the importance of not wasting time, before deciding on a loan, keep in mind that you are not asked to meet complex eligibility criteria. Many banks require long procedures, documentation, etc. which complicates and delays the process of the disbursement of money.
Linked products: Banks may require their customers to buy another product; such as insurance, in exchange for a loan. It is better to decide on a loan that does not involve this obligation.
Hidden Charges: Make sure there are no hidden charges. Actually there are no hidden charges, the only thing is borrowers do not read the terms and conditions or fine print of the loan containing the list of charges. So make sure there are no charges which will increase the cost of loan. Few such fees are pre-closure, processing fees, etc.
Author Bio – Chandra Mehta:

This article has been written by Chandra Mehta.

Chandra is a seasoned banker with 35+ years of experience in banking and financial services industry. He's a retired banker and has served as Chief Manager and Assistant Vice President in State Bank of India/or its subsidiaries.

He has authored many articles on this site (allonmoney.com).

He can be reached at [email protected]. You may also visit his LinkedIn profile.
Author Bio:
Hi, I am Nikesh Mehta owner and writer of this site.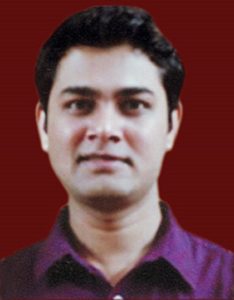 I'm an analytics professional and also love writing on finance and related industry. I've done online course in Financial Markets and Investment Strategy from Indian School of Business.
I can be reached at [email protected]. You may also visit my LinkedIn profile.