Online Personal Loan FAQ – Benefits, Trust, Fast & more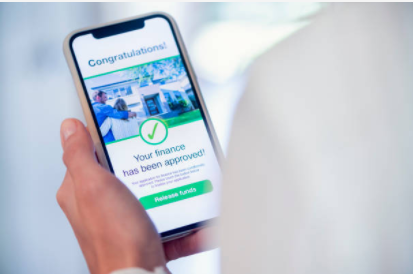 More and more individuals are looking for personal loans online, that is, they prefer to borrow money on the internet through vast number of options available.
This mode of applying for loans online is the key for those who do not like to waste time in branches and instead want to get everything from their mobiles. And FinTech companies are a great opportunity to seek financing and save the time.
The reason is very simple, you can get fast personal loans in 24 hours without moving from home or work and some even offering very competitive interest rate and better deals.
Why online personal loan?
In the case of an unforeseen event, an emergency, or simply have found a good offer on a product, you can go to an financial entity and ask for money and miss that opportunity.
If you need money fast, the best option is online loans, also known as quick internet loans, online loans or online credits. These loans are more flexible and time saving compared to visiting the financial institutions personally.
The requirements for applying for loans through internet is quick and easy. You receive the money in your bank account in a few minutes or hours. You don't have to wait in line at the banks.
That's how simple online personal loans are.
How to know whether online personal loan companies are not fraudulent and trustworthy?
One of the keys to getting quick loans online is to choose the best and most serious alternative so you don't regret paying. So it is very important to be aware of where to get a personal loan.
If you're looking for reliable personal loans, you have to look at some very important aspects so you don't fall into the hands of scammers.
Check that it is registered, that some institution supervises it and that the financial conditions are within the parameters that the market offers nowadays.
What are the requirements to apply?
Although each financial institution has its own conditions for a personal loan, in general there are minimum requirements that all demand.
If you are interested in applying for this type of financing, you must comply with the following
Be a citizen over 18 years of age
Government recognized photo identification
A proof of address
There are also other requirements that some companies also ask for when you take out personal loans of 100 thousand pesos on average (it can be less/more).
Proof of minimum income
Healthy credit history (you can check Bureau for free)
Others….. depending on the lender and type of loan (secured or unsecured)
What to look for when opting for online credit?
Some of the things to consider when applying for fast online loans are –
Whether the payment is immediate. That is, you get the money in less than 24 hours.
How long it takes to pay back the loan.
How is the interest rate and if it is fixed. There are some cases in which the rate is variable.
Whether the application process is fast and online.
If it is easy to contact them. Unfortunately, there are few entities that offer a 24/7 service.
In case, you want to pay off the loan early, it is good to know if there is a penalty for doing so or if it is totally free.
Whether the lenders have multiple branches at different locations. So that you can go to them if you want to solve doubts.
How long you have to pay back a personal loan?
Among the conditions of a personal loan is on the tenure given to the borrowers to pay it back. And the money to pay off debts is not always easy.
While each of the secured personal loans has its own requirements, there are different options. Some companies have very short terms of 1 to 30 days available and others have terms up to 36 or 48 or 60 months. You can even pay-off personal loan early.
Does a personal loan debt expire?
Among the conditions within a personal loan are the terms for payment of the debt, with certain number of days to pay it off. It is the responsibility of the borrower to pay the debt on time and fully. Because in case of default, the amount will keep on adding along with higher interest.
If the default continues, the debt does not disappear and your loan account will be transferred to a recovery office that will be in charge of collecting the debt.
Personal credits do not expire, and if you do not honor them you will inevitably end up in the Credit Bureau and the doors to get access to financing in the future will become difficult for you.
Are there any long term online loans?
One of the advantages offered by online personal loans is that they can be taken for very different amounts on short or longer terms. But remember that you have the option of paying off your loan early without penalty, which will save you money.
However, the smaller the amount of personal loans you apply for, the shorter the term.
Are quick personal loans advertised in the newspapers or online fraud?
Before choosing an urgent personal loan, it is very important to verify whether the lender is regulated by an central bank of the country.
For example, peer to peer platforms that offer a personal loan between individuals are funded by other people who are looking to invest their money. Therefore, it is other individuals who will give you the money and they will receive an interest for it.
In both cases, it is important to read the clauses that they publish including the information on regulatory entities.
What can borrowers use personal loans for?
If you are wondering what a personal loan is or what it is for, you should know that it is a recommendable option for some unforeseen event or to finance an amount you need to access some goods.
If you need a personal loan to buy something or to pay off a debt, it's important that you analyze your personal financial situation. On the Internet it is very easy to get quick options on how to get a personal loan. But it is recommended for you to check your financial situation before deciding. A hasty decisions can cost you dearly.
What is more convenient – personal loan or a credit card?
This question is one of the most frequently asked by people seeking financing. It all depends on where the money is going.
If you want to make purchases in a department store, it may be better to choose to use a departmental card. If you need to finance the payments, it is good to pay with a credit card that offers a month of free interest.
Personal loans are an option for when we need to make purchases other than the above ones, or where it is cheaper to pay in full than to finance it. So, if the interest rate on personal credit is cheaper than the card, it is an interesting option.
Are online loans reliable?
Social networks and Internet search engines try to attract you with phrases like "loans in 10 minutes".
But it is recommended to apply for online loans through regulated companies only.
What happens if your online loan application is rejected?
If you have applied for a personal loan online and the lender has denied your request, there is no need to panic.
Most personal loans online are not guaranteed because the requirements are not met. If you do not fill out the form correctly or if you do not provide the necessary documents or information, the loan will be denied. This does not mean that you are not eligible for the personal loan elsewhere.
If this happens, you have two options:
Contact the entity that has denied your loan for more information.
Apply for another loan at another entity, trying to provide all the information correctly. If you have applied for a personal loan online at entity X and it is denied, try to apply for another personal loan online at another entity and so on. The information between institutions is not shared so institution X will never know if you have already applied for another loan at another institution and if it has been denied.
Author Bio:
Hi, I am Nikesh Mehta owner and writer of this site.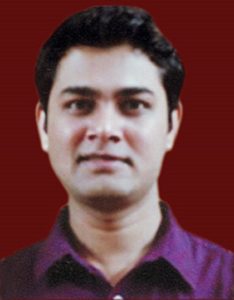 I'm an analytics professional and also love writing on finance and related industry. I've done online course in Financial Markets and Investment Strategy from Indian School of Business.
I can be reached at [email protected]. You may also visit my LinkedIn profile.