Personal Loan for Teachers: Min. Income Rs.5000, Loan Amt. 5 Lakh
Being a teacher is considered to be the most respectable job. However in India, the salary offered to the teachers is very low especially in towns/villages. Because of this, getting a credit become difficult. For a lender, individual with poor salary is more likely to default as their repayment capacity will be poor. In order to meet personal needs, many times teachers require personal loan. So in case of any emergency, teachers have to take out money from their own savings to meet the money requirement. There are lenders who offer personal loan for teachers especially and have low salary criteria. Here's the list of lenders offering personal loan for teachers, along with the income required and the loan amount:
| Name of Bank/Lender | Maximum Loan Limit | Minimum Monthly Income Required |
| --- | --- | --- |
| Indian School Finance Company Private Limited | Rs. 1 Lac - Rs. 5 Lac | Rs. 5,000 |
| Canara Bank | Rs. 2 Lacs | Rs. 10,000 |
| Axis Bank | NA | Rs. 15,000 |
| State Bank of India (Xpress Credit Personal Loan) | Rs. 15 Lacs | Rs. 5,000 |
| Allahabad Bank | Rs. 2 Lacs | NA |
| Punjab National Bank | Rs. 5 Lakh | Rs. 10,000 to Rs. 15,000 |
| HDFC Bank | NA | Rs. 15,000 |
| Bank of Baroda | Rs. 50, 000 - Rs. 5 Lakh | Rs. 6,500 |
| Bangia Gramin Vikash Bank | Rs. 1 Lac - Rs. 3 Lac | Rs. 12, 500 - Rs. 17, 000 |
| Karnataka Bank | Rs. 5 Lakh | Rs. 10,000 |
| Dena Bank | Rs. 1 Lakh | Rs. 15,000 |
| Indian Overseas Bank | Rs. 5 Lakh | Rs. 5,000 |
| UCO Bank | Rs. 10 Lakh | Rs. 10,000 |
| Central Bank of India | Rs. 5 Lakh | NA |
| Oriental Bank of Commerce | Rs. 3 Lakh | Rs. 6,000 |
There are multiple eligibility criteria for teachers depending on the lender as follows:
Most of these lenders offer loan only to permanent teachers
Salary account with the respective bank is must
If retired, individual should be drawing pension from the applied bank
Employees of only schools, colleges, universities
Employees of central, local and state government only
Other cheaper options for teachers to get personal loan:
Against securities:
If the teacher has
LIC policy
, mutual funds, NSC or any other security; then he/she can pledge these securities. Instead of prematurely exiting or selling them, teacher can get personal loan against these. Compared to normal personal loan, such type of credit is worth recommended due to low interest rate and minimum documentation and not a very strict eligibility criteria.
Against fixed deposit:
Another option to get loan is
against FD
. This is offered by most of the banks in India. And the interest rate offered is 2%-3% more than the FD interest rate. Again this type of loan is cheaper than normal personal loan.
Against Gold Jewelry:
If any individual has jewelry and is in need of personal loan then they can pledge their ornaments as security with companies like Muthoot Finance, Manappuram Finance, and others. Even banks offer gold loans. In return, these companies will offer loan, which is at a lower interest rate due to the pledged security in the form of physical gold.
Author Bio:
Hi, I am Nikesh Mehta owner and writer of this site.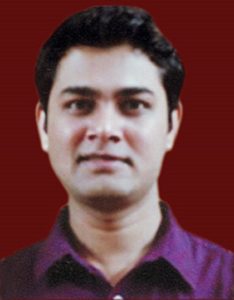 I'm an analytics professional and also love writing on finance and related industry. I've done online course in Financial Markets and Investment Strategy from Indian School of Business.
I can be reached at [email protected]. You may also visit my LinkedIn profile.