Rs.10000 Income for Personal Loan: South Indian Bank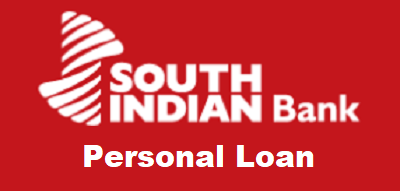 Do you need to remodel your home, buy appliances or food but don't have enough money?
Many of us have gone through that, and the first thing that comes to mind is using a credit card. That, and the first thing that comes to mind is using a credit card. However, there is another option you should consider, taking out a personal loan; provided your own saving is not sufficient to fulfill the requirement.
In India, personal loan is offered by banks, peer to peer lending companies, mobile wallet companies, financial services companies (NBFCs), private money lenders.
And most of the personal loan providers require a minimum monthly income as one of the basic eligibility criteria in order to get the loan approved.
In this article, we'll discuss about personal loan from South Indian Bank and commonly asked questions and their answers.
Minimum Income Required for Personal Loan & Credit Bureau Score
South Indian Bank requires minimum gross monthly income of Rs. 10,000 for personal loan.
The minimum credit bureau score required is 650.
Who is eligible for personal loan from South Indian Bank?

Salaried individuals, self employed professionals and non-professionals are eligible for personal loan.
Which occupations are categorized as professional and non-professionals in case of self employed?

Self employed non-professionals can be the owners of manufacturing company, traders, wholesaler, retailer, service provider.

Self employed professional can be Doctors, CA, CS, ICWA, Architects, Engineers.
What is the age limit required for personal loan?

Minimum age of low income earner applying for personal loan is 21 years and maximum age limit is capped at 65 years.
What is the personal loan amount offered by SIB to poor earning professional?

Since the minimum monthly income required for personal loan is Rs. 10,000; the loan limit is very low i.e. minimum Rs. 1,00,000 and maximum is Rs. 25,00,000 (25 Lacs)
What is the interest rate charged on personal loan by South Indian Bank?

For Personal Loan Scheme (Income program) the interest rate is
Repo Rate +6.55% to Repo Rate +9.05% (Based on Bureau score)

For Personal Loan Scheme (Non Income program) the interest rate is Repo Rate +6.05% to Repo Rate +8.55% (Based on Bureau score)

What are income proof documents asked from low income earners for personal loan?

The documents required are income tax return or Form 16/16A or bank statement.
What is the personal loan repayment tenure?

The minimum loan tenure is 1 year and maximum is 5 years.
How can low income earners applying for personal loan evaluate the lender?

Before signing a contract for a personal loan, it is important that you carefully evaluate the proposals of the different lenders.

Make sure that the fees are fixed and that you will always pay the same for the duration of the loan, and above all that there are no hidden charges that increase the final total of the loan.
When a personal loan is not recommended for poor earners?

Although personal loans are often a cost effective solution to your financial needs, they are not always the best option. For example, if you go on vacation, you won't be able to take advantage of discounts and insurance coverage or other benefits offered by other means of payment.
Can low income earner get personal loan if they already have another personal loan?

Hardly a bank will give you another personal loan if you are already paying one. However the chances of another loan is possible, if the repayment history or credit bureau score is good and varies for each lender.
Author Bio:
Hi, I am Nikesh Mehta owner and writer of this site.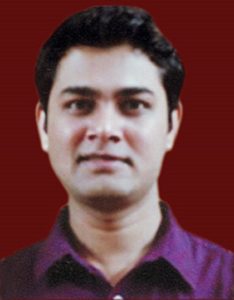 I'm an analytics professional and also love writing on finance and related industry. I've done online course in Financial Markets and Investment Strategy from Indian School of Business.
I can be reached at [email protected]. You may also visit my LinkedIn profile.