5 Tips to Prevent you from Fraudulent Loan Trap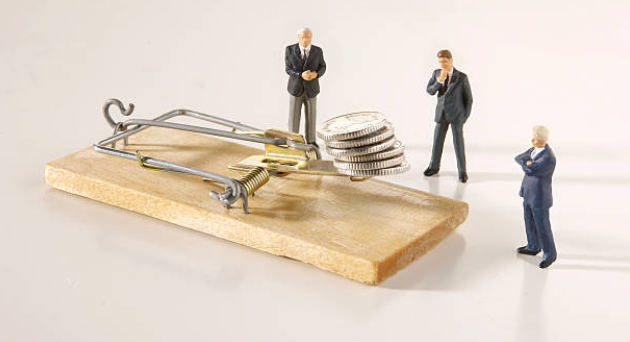 There are times when we do not have enough money, either because of unexpected medical expenses or we make purchases that exceed the income and others.
For this reason, some people resort to applying for a credit or loan, but you must be careful when applying. This is because there are several scammers who take advantage of the situation.
Tricks used by fraudulent lenders
Fraudulent lenders abuse people's sense of urgency, and their most common tactics are:
Quick cash/online transfer. But under expensive, long-term conditions resulting in endless payments, thus creating even more debt.
Asking for confidential information, with the purpose of extorting or impersonating a person.
Asking money for administration expenses.
Promising to grant the money immediately, without conditions or guarantee.
Ascertains that credit bureau check is not required for an unsecured loan.
So if you find yourself in these circumstances, there is a possibility that you may be the victim of a scam by a shell company/individual.
How to know if the lender is reliable?
There are elements that allow you to know if the financial entity or the company that provides the credit is reliable.
1. It has a good reputation
While there is no standard definition of reputation.
But whenever you are applying for a loan it is important to get informed about the creditor. And this can be done easily through the internet. You can check the reputation of the lender online, evaluate the background of the company by reading the comments of users and assess whether it is legit or is there anything suspicious. You may also visit their business page on social media. These days every financial institution has active social media business page.
Another way to fact check is whether the entity offering loan or financial services is registered with the key regulatory body of the country or not. For e.g. Reserve Bank of India (in India), Financial Conduct Authority (in UK), Federal Reserve (in USA).
Note that, there could be more than one regulatory body in a country.
Check out: Cyber frauds during Coronavirus
2. Loan amount is approved based on borrower's financial capacity
A trustworthy lender is 100% transparent with their clients. They will follow standard procedures i.e. review credit history and based on your capability will approve the possible loan amount. So be careful when someone is trying to offer you loan amount which is beyond your capacity. A legit lender will never grant excess credit and take risk by bearing loss.
3. You will not be asked to make any type of payment before the loan amount is granted
A legit financial entity understands that you don't have money and that's why you've applied for the loan. So they will fact check all your present condition in order to grant you the loan amount. But it won't ask you to make a payment before you get the funds.
There should not be any clause requiring a borrower to make the payment for fees, insurance or commission or other form of monetary deposit before credit is approved.
In addition, note that when providing personal information to process the loan procedure, you should be given a reference number for future clarification.
4. They will check your credit history but will not ask you for any private information
Trustworthy financial entities will always ask you for authorization to check your credit history in the credit bureau especially when you are applying for unsecured loan. Credit history check is a part of the loan application process but you must keep in mind that they only verify public information and not ask you for keys or passwords.
Check out: You may also apply for a secured personal loan
5. They provide and explain all the payment details
When you get a loan or start with a credit, you should be given free financial advice to guide you in any doubt, also they should explain you how your payments will be, as well as the frequency with which you chose to pay and the corresponding amount, as well as the interest.
If you consider these tips before applying for your credit or loan, you will avoid falling into a fraud, always express your doubts about the process and ask for advice.
Author Bio:
Hi, I am Nikesh Mehta owner and writer of this site.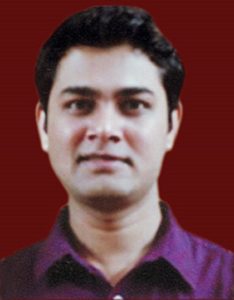 I'm an analytics professional and also love writing on finance and related industry. I've done online course in Financial Markets and Investment Strategy from Indian School of Business.
I can be reached at [email protected]. You may also visit my LinkedIn profile.