5 Things You Should Know About Home Equity Line of Credit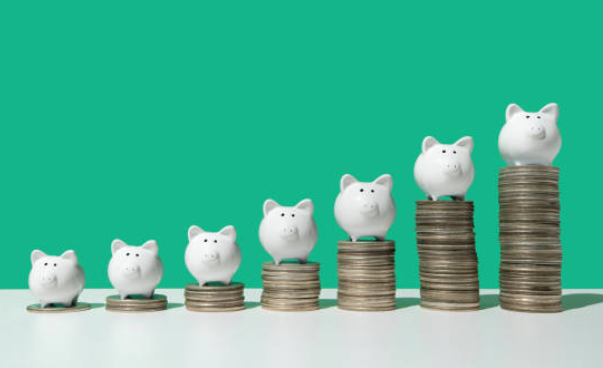 A Home Equity Line of Credit (HELOC) is the type of credit that gives you revolving credit. You can use this credit to solve many of your monetary problems, like paying your higher expenses. Another benefit of HELOC is that you can use it to repay higher interest rate debts.
Do you want to learn more about how the HELOC works? Here are five important details about the home equity line of credit:
1. What is HELOC?
The home equity line of credit comes under the category of second mortgages. With this loan, you can get instant access to cash. This cash comes from the value of your home. The best thing about this loan is that you can repay this loan in monthly installments.
You get a HELOC loan based on your home's equity. The equity is calculated by evaluating your home's original value minus the amount you have to repay that you owe from your primary mortgage. If you are the owner of your home and get HELOC credit, your HELOC mortgage will be considered the primary mortgage.
2. How HELOC Works
Your HELOC resembles a credit card in many ways. You get to spend money against your spending limit as of your spending limit; you can also get a specific amount against your home equity. After repaying your HELOC debt, you can again get to spend some extra money.
Another thing you must know about HELOC is that it follows adjustable interest rates. Fluctuations in the baseline interest rates influence the interest rates of your HELOC. Lenders decide your rate by first using an index rate and then adding markups according to your credit profile.
3. How to Qualify for HELOC
Like other loan plans, the requirements for getting HELOC to vary from lender to lender. But some common requirements include a debt-to-income ratio of 40%. Your credit score must be higher than 620. Also, the value of your home must be more than 15% than you have to repay.
4.
Getting a HELOC Loan

Providing your documents and showing that you are creditworthy is necessary for getting a HELOC loan. First of all, you have to determine your sufficient equity. After you have found sufficient equity, you should start looking for lenders who can provide your HELOC loan. Once you have completed filling an application for HELOC, you will be given disclosure documents.

Something you have to be very careful about disclosure documents is that they contain lender questions. Reading these questions will give you the freedom to choose the right HELOC option. Sometimes, a HELOC lender might even require an Initial Draw that may require you to borrow up to thousands of dollars.

You may also have to open a different bank account to ensure that you get the best HELOC rates. Remember that the underwriting process may even take weeks to complete. In some cases, you may even be required to get an appraisal as well.
5. Paying Back Your HELOC
First of all, you will have to go through the Draw Period. In this period, you will be able to get loans via checks or transfers. You can even receive payments directly to your credit card. In most cases, you will be required to pay minimum monthly payments that comprise only the interest amount. You can choose to pay the principal amount as well in the draw period.
In the next repayment period, you will both your premium and interest in monthly installments instead of getting a loan. In case you don't pay the principal in the Repayment Period, you will have to repay the lump sum account in the end.
(This article is contributed by TurnedAway.ca – leading mortgage financer in Canada)