7 Easy Options to Get Instant Loan without/less Documents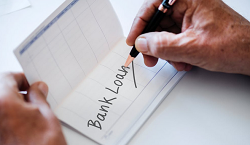 Most of us have financial need arising abruptly and find ourselves in the situation of seeking an immediate loan. But nowadays, getting money loans through traditional credit channels is very difficult because banks ask for many conditions such as detailed information, paperwork and then take their time to approve the loan. And this wait is many times not feasible, because getting approval for quick loan without documentation can be a very difficult to overcome, especially when income related documents are requested from a bank.
And the situation is more common in case of self employed or senior person or housewives or students.
In fact, this even applies to salaried individuals too who get salary either in cash/cheque but no pay slip. Typically the mandatory income related documents required are:
Income Tax Return proof for last 3 years
Pay slip or salary slip for last 6 months
Profit and Loss statement
Balance sheet
So what if the loan seeker do not have any of the above documents and are fed up with the problems that arise when it comes to submitting the documents?
If you are amongst such individuals who are facing difficulty in getting loan due to no documents or less documents, then this article is for you, as it offers ways to get instant loan without documents.
What is Instant Loan?
Instant paperless credit or fast paperless loans, as their name suggests, refer to faster and easier procedures of granting, without the need to present supporting documents or requiring very minimal documents. All the processing is done online; you fill in a online form on lenders website, upload documents (if any) and get money in your account within 24 hours.
How to Get Instant Loan without Documents?
Listed below are the ways to get quick finance with no income related documents.
1) Against FD: Loan against fixed deposit is one of the fastest way to get personal finance, as there are no income related documents requested by the lender. Applicant needs to have just a active fixed deposit amount with certain amount with the bank and whose maturity is after the loan tenure. Loan against FD has monetary benefits too as the interest rate is low and interest is charged only on the loan amount utilized and not on the full amount.
2) Friends/Relatives: Ideally this should be the first option to get instant money. However it depends on the relation you have with the acquaintance and the amount required. You can in return pay them interest too. This way loaner will also be happy to grant you loan and earn money on interest.
3) Employer: If you are a working professional but your employer does not provide salary slip, then you may approach them to get personal loan. They may charge small interest and deduct money from the monthly pay. No documents will be asked by the employer as they will already have all the documents, typically requested at the time of joining.
4) Against LIC Policy: You can also get secured instant loan against LIC policy, provided the policy is either endowment policy or whole life policyand three premiums have been paid in full. This quick loan is offered by Life Insurance Corporation of India to their policy holders only. Around 80% of the surrender value of the policy is granted as the loan amount. Benefits are low interest (9% – 11%) and EMI is to be paid every 6 months or twice a year and there are no prepayment charges. But remember that, if the EMI payment is not done, LIC has rights to withhold the policy.
5) Against Property: If you are thinking about applying for a personal loan, one of the options you have, is to use your property as collateral. Many people opt for this type of credit i.e. they offer their property as collateral and get finance against it. This is commonly known as mortgaging a property, although the name of the credit is personal loan with mortgage guarantee. Keep in mind that by placing your property as a collateral, there is a risk of losing it, if you default on payments. Therefore, you should carefully analyze if this option is really the most convenient for your family.
6) For Pensioners: There are many banks like State Bank of India/Central Bank of India/Punjab National Bank/Bank of India offering loan to pensioners who are drawing pension from the branches of these respective bank. The loan amount is typically small considering the age of the pensioner as the probability of default is on a higher side.
7) Private Money Lenders: This should be the last option, in fact, not recommended at all because of high interest rate and bad recovery process and other risks involved. And if you really want to go with this option, then opt for a government authorized lender i.e. licensed lender.
Non-Income Documents asked by Lenders
In addition to ITR and salary slip, creditors also ask for following documents for instant personal loan:
Last 3/6 months bank statement
Proof of ID, Age, Residence
Copy of PAN card, passport, photographs and signed application form.
Why above options fall under the category of Instant Loan
Remember that, most of the above listed options to get instant loan without documents or very less documents are secured loan i.e. offered against collateral, which makes the loan disbursal and approval process fast, as the lender already has important documents of the applicant.
Author Bio:
Hi, I am Nikesh Mehta owner and writer of this site.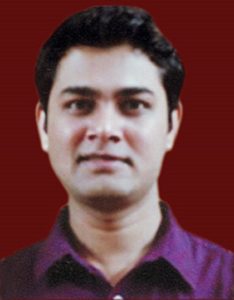 I'm an analytics professional and also love writing on finance and related industry. I've done online course in Financial Markets and Investment Strategy from Indian School of Business.
I can be reached at [email protected]. You may also visit my LinkedIn profile.