Life Insurance on Personal Loan: Is it Mandatory, Should you Buy?
If you are thinking of applying for a personal loan then there are additional products offered along with it and one of these is life insurance on personal loans.
In general, banks usually ask you to take out life insurance on personal loans. This is the bank's way of making sure that the payment will be made under any unforeseen circumstances that may occur, as it works as a sales strategy.
For this reason, sometimes they even offer other products, such as credit cards or direct debit of your salary, and it often seems that there is no way to refuse.
But… is it mandatory to accept it in order to be approved for the loan?
Don't worry, this doubt arises very often. Don't let pressure or haste force you to make decisions without having thought carefully about whether it's right for you or not.
Do I have to be bonded to be approved for a loan?
The reality is that, by law, the bank cannot force you to take out life insurance on personal loans or obligate you to purchase any other product. However, you must comply with all the requirements that the financial institution stipulates in order to be approved for the loan and among them is usually having a good solvency and reliability of payment.
In other words: If the bank considers that there is a risk that you will not be able to pay the loan, it can deny you the loan. The insurance policy eliminates this risk and makes you a perfect candidate for the loan.
But a life policy or payment insurance doesn't just make it easier to get approved for the loan. Their real benefit to you is that banks offer a subsidized loan with a lower interest rate in exchange for taking out the insurance.
Advantages and disadvantages of taking out life insurance for a personal loan
If you are looking for life insurance or some other financial product, you may be able to get it much more quickly.
On the other hand, these services may be competitively priced or have better features than those offered by other banks. In addition, by buying several products from one bank you could obtain other financial benefits, including lower interest rates.
However, be cautious: It is likely that a life insurance contract on a personal loan will be more expensive than one with another financial institution. In addition, you may lose the bonus interest, if you waive the insurance or if your payment is delayed.
Some final recommendations
When deciding whether to take out life insurance on personal loans, the first thing you should do is to make a good balance of the interest rates and fees in each case.
Always look for a loan that adapts to your payment possibilities and work profile in order to generate payment confidence and so that you do not require insurance to be approved.
Also, make sure you clearly understand the terms of the contract and its characteristics. Don't buy a product that you don't need.
---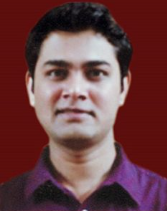 Hi, I am Nikesh Mehta, owner and writer of this site. I'm an analytics professional and also love writing on finance and related industry. I've done online course in Financial Markets and Investment Strategy from Indian School of Business.
I can be reached at [email protected]. You may also visit my LinkedIn profile.