Can an OFW Apply for a Loan in the Philippines?
Are you a Filipino and you have successfully found your way into another man's country as a migrant worker popularly known as Overseas Filipino Worker (OFW) and you need a little cash to add up to your start-up capital to kick start your journey into the world of entrepreneurs. Or you need an emergency loan to sort some unforeseen expenses. One of the best ways to get such money is by getting an OFW loan today.
While many may condemn the process for being too strict for OFW than applicants in the Philippines, it is however worthy that you know the shortest available process to get your OFW loan one day process.
Meanwhile, whenever you are ready to apply for an OFW loan, we got you covered to give answers to most of your questions about the loan process and everything that pertains to it.
Can an OFW get a loan?
The simple truth is yes, OFW can apply for a loan. Whether you are currently in the country to enjoy vacation or you are currently working overseas, you are welcome to apply for a loan. Our previous article explained that the only way for OFEs to get a Philippine credit card is by applying for a secure one, however, the same leverage does not apply to OFWs.
You will be glad to know that both private and government-owned banks and all OFW-related government corporations have designed for all overseas Filipino workers. This makes it easier for them to access loans from any part of the world they reside in for any reason they want it. Just before you think you have found a treasure chest, be sure to know that the process won't be that easy due to logistics reasons and additional requirements.
Who are eligible to apply for Overseas Filipino Workers loans?
Just before the thought of applying for overseas Filipino workers (OFW) loans, you must check your eligibility status just to avoid disappointment. Also, find below some requirements and be sure you satisfactorily meet them all before you start thinking of the amount to borrow:
Must be at least 21 years old
Must not exceed 60 (in some cases 70) years old when the loan reaches it maturity
Must have an income of between 40,000 PHP and 50,000 PHP
Must be employed stably for at least two to three years
Must have an immediate family in the Philippines who will serve as the co-borrower
What are the most common requirements for OFW loans?
Similar to every normal loan product in the Philippines, overseas Filipino workers loan applicant will be expected to submit quite a number of documents that prove their identity as citizens of the Philippines, employment and compensation. As you know we are always at our best in ensuring you have a smooth and easy application process, we have compiled a list of some of the most required documents that lenders from OFW applicants:
At least two valid IDs (including OFW-related IDs like OWWA ID, Seaman's Book, Philippine passport)
Consularized certificate of employment
Copy of visa
POEA overseas employment certificate
Plane ticket and flight details
Proof of remittance
Proof of billing
Proof of residency
For seafarers, the latest crew contract
Often times, lenders may require that you send additional documents to increase your chances of approval. This, however, depends on the sufficiency if your documents. Just to reduce the hass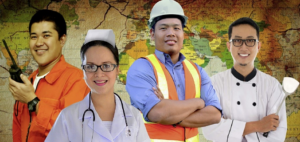 le of application, you must have every document required.
What are the best loan products for OFWs?
Emphatically stating that there is a one-size-fits-all solution for an OFW's financial woes is as true and valid as saying all heroes wear a cap. However, there are specific loan products that will suit your financial needs based on where your fund will be used. Trust we always have your back when you need to find the right OFW loan for you.
We have strategically compiled a chart that will help you determine the best loan products suitable for you. We used the loan type, amount, tenure and interest rates to help you determine that. It covers Salary, Home, Personal, etc. For Auto loans, the maximum loan amount is up to 80% of the car's total value and interest will depend on the tenure.
Worry less if you are overseas Filipino workers and you need to get a loan badly because there are numerous loan options for you out there. Once you determine which one to apply for, be sure to read and know everything about the loan you are looking at to avoid disappointment or pain of application. Make sure all your documents are intact, alert your office and co-borrowers to put them in the know that a credit investigator will contact them and they should be ready to give answers to all queries.
Also, if you will be sending money to the Philippines for a down payment, numerous companies offer that services. Be sure to compare different transfer companies to maximize every profit.
Author Bio:
Hi, I am Nikesh Mehta owner and writer of this site.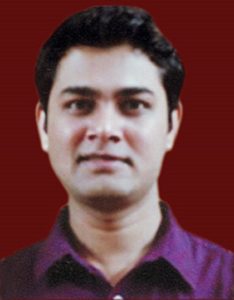 I'm an analytics professional and also love writing on finance and related industry. I've done online course in Financial Markets and Investment Strategy from Indian School of Business.
I can be reached at [email protected]. You may also visit my LinkedIn profile.