Short Term Loan for Salaried Employees: Advantages, Disadvantages, Lenders & more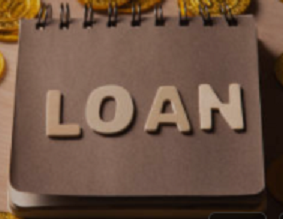 There are many salaried employees (in fact everyone) who at some point in their lives have searched for personal loans. There could be many reasons to look for financing such as any unforeseen event such as hospitalization, house repair, abroad trip due to an emergency etc. And the first thing people look for is the lowest interest rate, which perfectly makes sense, as it helps to save money.
After all one of the most profitable income source for any financial lender is the unsecured personal loan. This is because borrower has to pay a very high interest rate (minimum 15%) for a long tenure in most cases.
However for a salaried employee there are many ways to reduce personal loan interest and save money. And short term loan for salaried is one of the best option to meet the financial emergency. And at the same time save money on the interest. Basically, short-term loans are for short term needs, thus avoiding unnecessary payment of higher interest.
So what are short term loans in India?
These are the loans in which the tenure is short (typically less than the 1 year). And this is one of the fundamental distinction between a long-term loan and a short-term loan. The minimum tenure could be 1 month or 90 days depending on the lender.
But remember that, shorter the term, the higher the fee but the less interest, and vice versa.
It works the same way as a long-term loan, but with a repayment period of less than 365 days depending on the lender. Therefore short term loan for salaried professionals are highly recommended. Because the financing is more easy and cost effective compared to long-term loans because their term is shorter. Although it is necessary to comply with minimum credit rating which, if not met, will require additional guarantees such as collateral or guarantors.
Advantages:
Fast Credit: A short term loan will fulfill the instant money requirement. That is, salaried person will get money immediately deposited into their bank account in less than 24 hours of application.
No paperwork required: There is no need of painful documentation process nor you have to visit any offices personally.
Interest rate: Short-term interest rates are lower than long-term rates.
Disadvantages:
The amount of the loan is usually not very high compared to traditional personal loan with long tenure.
They cannot be deferred. and must be repaid in the stipulated period of time. So salaried employee applying for loan for short tenure should estimate whether he/she can the pay the EMI on time and fully.
Who offers short term loan?
There are a very few companies in India offering short term loans as listed below:
Early Salary
Cashe
Pay Sense
Money in Minutes
Bajaj Finserv
Eligibility:
Income: Minimum monthly salary is the key requirement to avail this loan. This criteria will vary for each lender. However in case of short term loan the minimum income required is above Rs. 15,000 per month.
Credit Score: Being an unsecured loan, the salaried applicant must have a good credit score. The score helps lenders to predict whether the applicant has capacity to repay the money and whether or not he/she will default in the future or not.
Age: Typically 18 years is the minimum age any financial institution will ask for. And less than 65 years is the maximum age limit beyond which application will be rejected.
Company: The company working professional is associated with also plays a key role in deciding whether the short term loan application will be processed further or not. If the applicant works in a small company then the chances of loan application rejection increases.
Other options to save money on personal loans:
Have a good credit score – Higher the credit score better would be the interest rate.
Bargain – Remember that lenders want to make money by granting you a loan. And it's your job to bargain with the lender to reduce interest rate, nullify charges such as processing fees, prepayment penalty and others.
Borrow from your friends/relatives and pay interest – Not many salaried employees try this option which actually is one of the best way to save money on personal loan. Basically you may ask your acquaintances to lend money. And in return you may give them small interest money lower than what the lender charges. This way, you both will have monetary benefit. However remember to repay money as agreed.
Secured personal loan – Another short term loan option is loan against securities such as fixed deposit, gold, property, shares, mutual funds, and few others. These are also called as loan with collateral.
Author Bio:
Hi, I am Nikesh Mehta owner and writer of this site.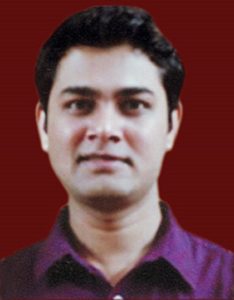 I'm an analytics professional and also love writing on finance and related industry. I've done online course in Financial Markets and Investment Strategy from Indian School of Business.
I can be reached at [email protected]. You may also visit my LinkedIn profile.