Unsecured Personal Loan for Low Income Earners from 17 Lenders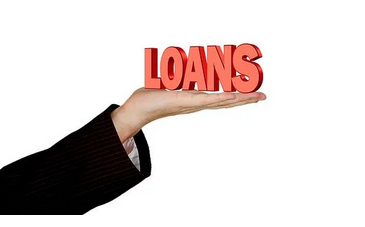 If you are a low income earner looking for money either for medical treatment, remodeling your old house, etc. and thinking of applying for a loan, then this article will be helpful.
There are multiple ways of getting personal loan for low income earners (or high income earners). But the two most common options are unsecured and secured loan. And before applying for a loan, you should know the difference between these two.
Secured (With collateral) – Secured loans and lines of credit are guaranteed against your assets, which results in a higher loan amount and lower interest rates.
Unsecured (Without collateral) – This is a cash advance loan that does not require any collateral and are approved faster within 24 hours.
In this article, we'll get into the detail of unsecured personal loan for low income earners, so that you can choose the most appropriate option according to your financial and the best online personal loan.
Unsecured Personal Loan for Low Income Earners
Many direct online loan lenders offer personal financing purely based on your creditworthiness and your ability to repay the loan. Therefore, borrowers who have nothing of value that can serve as collateral may consider the unsecured loan a better alternative to financing, as it is not tied to the borrower's assets.
Therefore, the lender cannot automatically seize asset in case of failure to repay. Generally, you need to have a good credit history and good income to be approved for an unsecured loan.
But what is considered a good income for personal loan?
While there is no standard number for the income to be considered high or low? But a minimum net monthly income of Rs. 10,000 or more is generally considered good to avail a decent loan amount.
Which lenders offer unsecured loan to poor income earners?
There are many lenders offering loan to individuals earning less and the below table displays list of all such banks, income criteria and the loan amount:
Sr.No.
Lender
Minimum Net Monthly Income Required
Loan Amount Limit
1
The West Bengal State Co-operative Bank Ltd.
Rs. 2,000
Rs. 25,000 to Rs. 1,00,000
2
The Andaman and Nicobar State Co-operative Bank Ltd.
Rs. 5,000
Upto Rs. 2,00,000
3
The National Co-operative Bank Ltd.
Rs. 5,000
Rs. 25,000
4
Janakalyan Sahakari Bank
Rs.7,500
Rs. 5,00,000
5
Abhyudaya Co-operative Bank
Rs. 8,000
Rs. 5,00,000
6
Thane Bharat Sahakari Bank
Rs. 8,000
Rs. 5,00,000
7
HDB Financial Services (part of HDFC)
Rs. 6,250 (Self employed – professionals, individuals, and private companies and partnership firm)
Up to Rs. 20,00,000
8
HDB Financial Services (part of HDFC)
Rs. 8,333 (for Doctors, CA, CS, Architects, Physiotherapist)
Up to Rs. 20,00,000
9
Canara Bank Consumer Loan
Rs. 6,000 after meeting the loan installment
Rs. 1,00,000
10
TJSB Sahakari Bank
Rs. 15,000
Rs. 5,00,000
11
Dena Bank
Rs. 15,000
Rs. 1,00,000
12
HDFC Bank
Rs. 15,000 (for individuals from Mumbai, Delhi, Bangalore, Chennai, Hyderabad, Pune, Calcutta, Ahmedabad, Cochin)
Rs. 15,00,000
13
Punjab National Bank
Rs. 15,000
Rs. 4,00,000
14
Axis Bank
Rs. 15,000
Rs. 15,00,000
15
SBI Xpress Credit Personal Loan
Rs. 15,000
Rs. 20,00,000
16
ICICI Bank
Rs. 17,500
Rs. 50,000 to Rs. 15,00,000
17
AEON Credit
Rs. 18,000 and above
Min: Rs. 30,000
Max: Rs. 2,00,000
HDB Financial Services Limited (HDBFS)
Both salaried and self employed individuals can apply for the loan
Self employed should be in business for minimum 3 years
Self employed individuals can be doctors, chartered accountants, architects, company secretaries, sole proprietors, partners & directors in the business of manufacturing, trading or services.
Loan tenure is 1 year to 5 years
No need of guarantor
Very minimal documentation
Income proof required from salaried are the latest 3 months salary slip along with latest Form 16 / ITR / appointment letter. Self employed individuals need to furnish latest ITR along with computation of income, B/S & P&L a/c for the last 2 years certified by a CA.
Canara Bank
Loan amount can be used for buying home appliances, furnitures, electronic devices such as computers, laptops, electronic gadgets, and others
Repayment term is 3 years
Processing fee is 1% of the loan amount with a minimum of Rs. 250.
Interest rate is between 12.55% to 14.60%
SBI Xpress Credit Loan
No hidden costs
Minimal documentation
No guarantor
Minimum loan amount offered is Rs. 25,000
This loan is only for individuals having salary account with State Bank of India
Processing fee is 1.50% of the overall loan amount. Minimum is Rs. 1,000 and maximum ₹15,000
3% prepayment charges
Minimum repayment period of 6 months and maximum of 6 years
ICICI Bank Personal Loan:
Personal loan available for wedding, holidays, home renovation, freshers
Borrower gets cash in 3 seconds
No change in interest rate till the loan tenure ends
Flexi tenure can be chosen 12 to 60 months
Interest rate is 11.25% to 17.99% per annum
Features of Collateral Free Loan
Because this product is not guaranteed by any type of asset, it indicates a higher risk for lenders.
The amount of money accessible through an unsecured cash advance is comparatively less than what you can normally get through a secured loan.
Interest rates are higher, as compensation for the risk the lender takes.
Non-collateral loans (without committed assets) are considered risky for lenders. This is because there are no essential personal assets that can be recovered, in case of loan default.
Loan term is fixed and EMIs remain constant for a certain number of installments.
The approval process is instantaneous and funds are quickly deposited into your authorized account.
The credit application can be done 100% online, including the signing of the contract which is done electronically, so there is no need to print any documents.
Final Note:
So before borrowing money from a bank or financial services company:
It's wise to understand the pros and cons of your loan option.
It's also important that you know the lender you're borrowing from, the rates, fees involved, terms, conditions and eligibility criteria.
Regardless of the loan product, be sure to repay your loan responsibly.
Take help of loan comparison website, as they provide detailed information about multiple lenders.
Remember that, the loan amount depends on multiple factors and income is one of the them. Low income but a very loan amount is not possible, because of the repayment capacity of the borrower.
Author Bio:
Hi, I am Nikesh Mehta owner and writer of this site.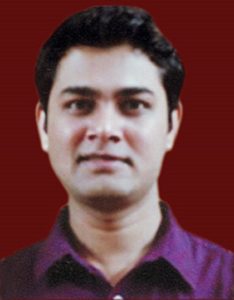 I'm an analytics professional and also love writing on finance and related industry. I've done online course in Financial Markets and Investment Strategy from Indian School of Business.
I can be reached at [email protected]. You may also visit my LinkedIn profile.