Personal Loan with ITIN: Lenders & Requirements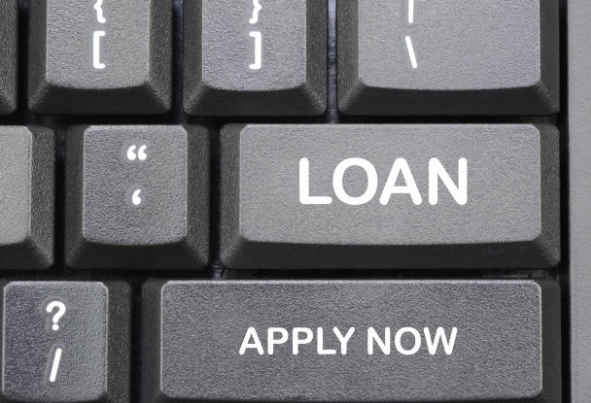 ITIN personal loans are ideal for immigrants who do not yet have a social security number. This article explains everything you need to know about this type of loan so you can apply for it quickly.
Personal loans, although they include higher rates, are usually a good option when we need money to cover some one-time expenses. The application process is usually quite simple, you just have to fill out the corresponding forms and provide the documents requested by the financial institution. One of the most basic and important requirement is the Social Security Number (SSN). If you don't have it, don't worry, you can resort to personal loans with ITIN.
The Individual Taxpayer Identification Number (ITIN) is a tax processing number issued by the Internal Revenue Service (IRS) to ensure that individuals, including undocumented immigrants, pay taxes even if they do not have a Social Security number, regardless of their immigration status.
The ITIN was created by the IRS in July 1996 to allow foreign nationals and others who are not eligible for a Social Security number (SSN) to comply with U.S. tax laws. It is nine digits long and always begins with the number 9 and has a 7 or 8 in the fourth digit; for example, 9XX-7X-XXXXXX.
With the ITIN, undocumented immigrants without a social security number can file tax returns to comply with federal and state tax laws. In addition, they can open a bank account, create business entities to generate income in the U.S., apply for credit and personal loans with ITIN, among other things.
What is the ITIN used for?
To file tax returns
Open bank accounts in select financial institutions
Create business entities
Apply for loans
Obtain a driver's license
How to obtain an ITIN
If you want to apply for your ITIN, it is important to know that there are IRS agents and taxpayer assistance centers available to help people apply.
The steps to apply are as follows:
Complete Form W7.
Include proof of identification and proof of "foreign status" (The IRS has issued a list of 13 documents that will be accepted for this purpose).
File tax return
Submit all requirements (W7 form, identification, tax return and any attachments) to the IRS office.
Many people believe that in the United States foreigners without a social security number (SSN) do not have access to loans or credit and therefore cannot build their credit history. This is not true, foreigners who do not have a social security number but who apply for an Individual Tax Identification Number (ITIN) can apply for loans, in fact there are several alternatives to do so. Obviously they have limitations, but they can start building credit in the USA even if they do not have an SSN.
If you want to apply for personal loans with ITIN your range of possibilities is reduced as there are fewer lenders available. However, this does not mean that there are no options for you.
Many banks do not offer personal loans to people who do not have SSNs. Therefore, applicants are forced to turn to finance companies.
Check out: 13 most asked questions on ITIN
Who provides personal loan with ITIN?
Here are some of the institutions you should turn to if you need to apply for personal loans with an ITIN.
1. Oportun
Oportun offers loans to applicants who have either a social security number or an ITIN. The amounts you can apply for are not very high (max. $9,000) and the rates they apply are usually high compared to other entities, they can reach up to 67%.
2. Aura
Aura's loans are very focused on the Latino community. Amounts may not exceed $4,000. However, one of the characteristics in which Aura stands out is its low interest rates. Its maximum rate is 36% (well below the rates of many competitors). If you want to start building credit in the United States, this lender is a good choice. You can apply for their loans with ITIN, passport, or SSN.
Check out: Credit cards you can get on ITIN
3. Ace Cash Express
Ace Cash Express is one of the largest lenders in the United States. Applicants with ITIN have access to credit cards, loans and other services from this company. Amounts available for personal loans range from $100 to $4,000. The interest rates charged by Ace Cash Express are quite high, potentially approaching 400%.
4. Wells Fargo
If you have already started building your credit in the USA you can knock on Wells Fargo's doors. Because of its loan amounts and low interest rates, this bank is ideal for debt consolidation. Interest rates range from 5.24% to 24.49%. To obtain a personal loan at Wells Fargo you must have a credit score of approximately 660. You can apply online, by calling Wells Fargo by phone or by visiting any of its branches in the United States.
Related reading: Guide on ITIN
Requirements for personal loans with ITIN
Although this will depend on each entity, some of the most frequently requested requirements for personal loans with ITIN are the following:
Individual Tax Identification Number (ITIN)
A verifiable home address
Proof of employment
Electricity, water and/or telephone bills in your name.
Author Bio:
I am Nikesh Mehta, owner and writer of this site.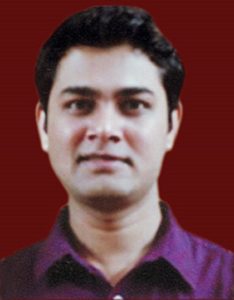 I'm an analytics and digital marketing professional and also love writing on finance and technology industry during my spare time. I've done online course in Financial Markets and Investment Strategy from Indian School of Business. I can be reached at [email protected] or LinkedIn profile.