For Poor Earners: Low Cost Treatments, Medicines, Pension, Insurance, Loans, Low Income Credit Cards
Being poor earning is sometimes a bane. These individuals and their families have to go through lots of sacrifices to meet up even their daily needs. This primarily includes not being able to:
Get access to quality healthcare
Buy expensive medicines
Buy Insurance – Especially life and health
Avail credit card and loans and many others.
However there are many social schemes in India and in fact, low cost options for poor salaried individuals or poor income earners to get access to above listed utilities. In this article we'll discuss various money saving tips for low income earners covering above listed utilities:
Low Cost Healthcare
The most expensive healthcare treatments are heart, cancer, kidney and liver transplant. There are many social security schemes or hospitals in India offering affordable cost treatment for low income group as follows:
Cheapest Heart Surgery in the World
The treatment cost from Narayana Hrudayalaya and All India Institute of Medical Sciences (AIIMS) with other private treatment centres in India are actually incomparable. Not many of us are aware of Narayana Hrudayalaya, Mysore. This hospital is run by generous person Dr. Devi Shetty offering cheapest heart surgery in India (in fact, cheapest in the whole world). The cost of undergoing heart surgery is around Rs. 50,000 or $800 which definitely looks affordable and is amongst the cheapest heart surgery in India/World. For more details, you may visit their website:
http://www.narayanahealth.org/
. Other healthcare centres offering affordable heart care facilities especially for low income earners are AIIMS, New Delhi.
Low priced heart treatments at AIIMS are:
Hole in the heart: Rs. 40,000
Bypass Surgery: Rs. 52,000
Congenital Heart Disease Surgery: Rs. 40,000 and Rs. 52,000
Repair of Conduits and Valves: Rs. 55,000
Many other cardiac tests and surgeries at AIIMS are made available at a very subsidized rates.
Liver Transplant
It's treatment in government or private hospital costs minimum Rs. 18 Lac and above. However following hospitals offer low cost liver transplant:
King Edward Memorial (KEM) Hospital, Mumbai: Rs. 5 Lacs
Amrita Hospital, Kochi, Kerala: Rs.12-14 lakh
Lake Shore Hospital, Kochi, Kerala: Rs. 12 – 14 Lakh
Kidney Transplant
AIIMS, New Delhi:
Kidney transplant procedure/surgery costs Rs. 8,000. Visit this
AIIMS link
for more details. Please note the treatment cost keeps on changing. You should contact these hospitals for more details.
Opthalmic (Eye) Care
Four hospitals in India currently offer ophthalmic treatments (including surgery) at an extremely affordable cost.
Sir Jamshedjee Jeejeebhiy (JJ) Hospital, Mumbai: You can get Lasik surgery done at Rs. 7,000.
Sankara Nethralaya,Chennai: Opthalmic care at Rs. 21,000
Laser Vision Centre, Mumbai: First consulting involving pre-lasik/ESA evaluation free of cost
Ahalia Foundation Eye Hospital, Palakkad, Kerala: Is a non-profit hospital and have performed 32,000 free surgeries.
Low Cost Medicines
There are many initiatives run by Government of India offering generic medicines which are nothing but non-branded drugs with equivalent ingredients, strength, quality, performance as that of branded drug. But these generic medicines are sold at extremely cheap rates. You can buy these low cost drugs from following government backed medical stores:
1) Jan Aushadhi Stores
With stores across various Indian cities. For knowing the store at your nearest place, call on their National Toll Free Number: 1800-180-8080
2) Jeevandhara Stores & Akunuri Medicals:
Jeevandhara Stores
• Government Osmania Hospital, Hyderabad – M/s. Vyshnavi Medical and General Stores • Gandhi Hospital Premises – M/s. Sri Sai Medical and General Stores, Secunderabad • Osmania Hospital, Hyderabad – M/s. Quli Qutubsha Medical and General Stores
Akunuri Medicals
– Ashok Nagar, Near RTC XRoads, Hyderabad
3) "Prabodhan Jeevanmitra" from Prabhodhan Goregaon Grahak Sahakari Sanstha Maryadit – Mumbai
Discounted generic medicines are offered by becoming member of the trust. Membership costs Rs. 50 only for 1 year. And generic medicines including anti-biotics, pain killers for various health problems are available at concessional rates. There could be many more medicine centres in India offering generic medicines. More such names would be added to the above list soon. After saving money on healthcare treatments and medicines, let's get into the finance side. We'll start with insurance.
Lowest Premium Insurance for Poor – Accident, Life, Cancer
Due to high premium charged by private insurers and lack of knowledge/benefits, uninsured individuals/families in India are very high. Because of this, when such a person gets hospitalized they have to pay all the money from their own pocket. Looking at this scenario, government of India has launched, accident and life insurance for poor. Here are the details:
Pradhan Mantri Jeevan Jyoti Bima Yojana: Insurance cover of Rs. 2 Lacs at Rs. 330 per annum
Pradhan Mantri Suraksha Bima Yojana: Insurance cover of Rs. 2 Lacs at Rs. 12 per annum
The only requirement is that the applicant needs to have bank account on his/her name.
Cancer Insurance
Indian Cancer Society (ICS) and Cancer Patients Aid Association offers very low cost cancer insurance. ICS offers Rs. 50,000 sum assured at a premium of Rs. 496 only.
Pension for Poor
The most critical period is after retirement or when person is no longer earning. However for people from economically weaker section of the society, such a non-earning period is more painful. To assist such individuals, government of India has launched Atal Pension Yojana (APY), a pension scheme for citizens of India. Under this scheme, minimum pension of Rs. 1,000 or Rs. 2,000 or Rs. 3,000 or Rs. 4,000 or Rs. 5,000/- per month will be given to the subsriber.
Personal Loan and Home Loan for Poor Income Earners
Being poor is sometimes considered a scar, as the need of money is high with poor earners and money lenders are less in numbers.
Personal Loan
From a lender perspective, it practically makes sense to stay safe than putting themselves into risk by lending money to people with poor repayment capacity with no security since personal loan are unsecured loans. Although this is not true because poor salary doesn't mean he/she will default. However there are lenders who offer financial services to low income earners as well but loan amount is small, which should not be a problem since ultimate objective of getting money is achieved. Many banks in India offer
personal finance to low salaried
or
self-employed
professionals. Here's the list of such lenders:
| Name of Bank | Minimum Monthly Income Required |
| --- | --- |
| HDB Financial Services (part of HDFC) | Rs. 6,250 |
| State Bank of India (Xpress Credit Personal Loan) | Rs. 7,500 |
| HDB Financial Services (part of HDFC) | Rs. 8,333 |
| State Bank of India | Rs. 10,000 |
| Canara Bank | Rs. 10,000 |
| Dena Bank | Rs. 15,000 |
| Punjab National Bank | Rs. 15,000 |
| Fullerton India Credit Company Limited | Rs. 15,000 |
| HDFC Bank | Rs. 15,000 |
| ICICI Bank | Rs. 15,000 |
There are many other options for poor salaried to get personal loan (with security) such as:
Against Fixed Deposit. Read in more detail about this here.
Against securities such equities, mutual funds, life insurance policy. Read more about this here.
Since these types of personal loan are secured, the interest rate is low and helps in saving good amount of money. The loan amount depends on the value of the securities kept with the bank.
Home Loan
Owning a home is a dream for everyone and this dream remains a dream due to never lowering real estate prices. However to make housing affordable for all, there are many lenders offering housing loans for low income earners as listed below:
Name of Bank
Minimum Monthly Income Required
Axis Bank (Asha Home Loan)
Rs. 8,000 – Rs.10,000
Pradhan Mantri Awas Yojana (Scheme from Indian Government)
Rs. 25,000 (Annual income upto Rs.3 Lacs)
Interest subsidy of 6.5%

ICICI Bank (Pragati Home Loan)
Rs. 10,000
HDFC (Reach Scheme)
Rs. 10,000
Tata Capital Housing (Prapti Scheme)
Rs. 50,000 but at 4% interest rate
Credit Cards
Although a need of having a credit card is not at all required. But credit card is one way of building credit history. Similar to loan,
credit card for low income
earners are difficult due to poor repayment capacity. However there are banks offering credit card to poor income earning individuals as listed below:
| Sr.No. | Credit Card Name | Issuing Bank | Monthly Income Required (INR) |
| --- | --- | --- | --- |
| 1 | Visa Classic | Vijaya Bank | 5,000 |
| 2 | Classic | Syndicate Bank | 5,000 |
| 3 | India Card | Bank of India | 6,250 |
| 4 | Empowerment | Jammu and Kashmir Bank | 6,666 |
| 5 | Canara Visa Classic / MasterCard Standard | Canara Bank | 8,333 |
| 6 | Visa Global | Vijaya Bank | 10,000 |
| 7 | Visa Gold | Bank of India | 12,500 |
| 8 | Visa Gold International | Bank of India | 12,500 |
| 9 | Axis Bank Gold | Axis Bank | 12,500 |
| 10 | MasterCard Titanium | Central Bank of India | 12,500 |
| 11 | Visa Gold | Central Bank of India | 12,500 |
| 12 | RuPay Platinum | Central Bank of India | 12,500 |
| 13 | Gold | Indian Bank | 12,500 |
| 14 | Classic | Indian Bank | 12,500 |
| 15 | Gold | Syndicate Bank | 12,500 |
| 16 | Empowerment | Jammu and Kashmir Bank | 12,500 |
| 17 | RuPay Platinum | Andhra Bank | 15,000 |
| 18 | Gold | Corporation Bank | 15,000 |
| 19 | Canara Gold | Canara Bank | 16,667 |
| 20 | Titanium | Bank of Baroda | 16,667 |
Final Note:
Hope this article will help people especially low income earners to save money. If you know about any hospital/medical centre offering treatment and medicines at low or concessional rates then do share in the comment section below and same shall be considered and added to the list in this article.
Author Bio:
Hi, I am Nikesh Mehta owner and writer of this site.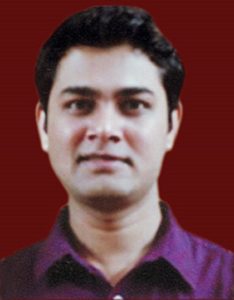 I'm an analytics professional and also love writing on finance and related industry. I've done online course in Financial Markets and Investment Strategy from Indian School of Business.
I can be reached at [email protected]. You may also visit my LinkedIn profile.