2020: 100% Guaranteed Money Saving Tips on Food, Grocery, House Rent, Movie etc.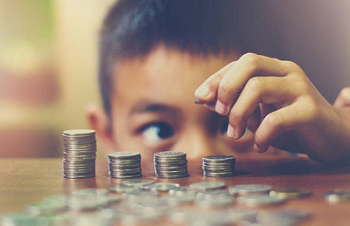 Stress is becoming an inseparable part of life, and your expenses are getting bigger. And in life when you struggle financially, saving money can be a big deal.
Saving is a big challenge if you have less money especially in metro cities like Mumbai, Bangalore (Bengaluru), Pune, Chennai or in any part of the world.
This article offers tips on saving money everyday on essentials things in life.
(1) Plan your expenses
One of the most effective methods of saving is to budget your monthly expenses and then check how to improve. In addition, by establishing planned spending habits, you can optimize your expenses. Analyzing what you spend money on and planning the expenses is the best way to save money.
You can make a table with the monthly expenses in order to have a clear idea about the spends. With the table you can see which expenses are unwanted and which are essential (food, rent or mortgage, for example). You can set a maximum limit for each type of expense so that, barring any unforeseen circumstances, this limit is not exceeded.
(2) Stop comparing yourself with others and do not follow them:
In today's world, individuals young or old compare themselves with others and follow them. For e.g. celebrity clothing or your friend buying a latest iPhone. And seeing them, you also buy things owned by them, which are very expensive.
Isn't this a waste of your hard earned money because ultimately you are going to suffer financially? So stop comparing yourself with others. No one is going to reward you for buying expensive smartphone or wearing celebrity style clothing. These are just whims.
If you really want to follow others, then follow financial principles from Warren Buffet, who is amongst the world's top 3 richest person and yet lives the simplest life.
(3) Save Money on sRide – Social Carpooling App
In metro cities like Mumbai, Bangalore, Pune and others; traveling to office is a becoming very expensive because of rise in prices of Petrol/Diesel, traffic etc. And that's when carpooling services like sRide, QuickRide, and others are helpful in saving money.
Let's consider an example – How you can save money by using carpooling service of sRide versus auto rickshaw in Mumbai.
Assuming an individual commutes 20 kilometers one way (i.e. 40 km round trip). Now auto rickshaw will cost you around Rs.250 one way (i.e. Rs. 500 per day). But using sRide; travel cost one way is Rs. 65 only (i.e. Rs. 130 round trip).
Now if you calculate the travel expenses for a year (assuming ~ 240 trips to work in a year (i.e. 500 round trips in a year).
So your annual travel expense in Mumbai using sRide will be Rs. 31,200 (130*20*12). Whereas auto rickshaw will cost you (Rs. 1, 20,000 500*20*12), which is 4 times higher than the cost of sRide. Isn't this a money saving deal?
In fact, you get discount vouchers on sRide on top of such low travel charge. You can buy high value coupons valid for fixed number of days and this further reduces the expenses.
Other way to save money on traveling is pool services offered by car aggregators like Uber and Ola. These are also money saving options in Mumbai, Bangalore, Pune, etc. and cheaper compared to auto but expensive than sRide.
Although local train/buses in Mumbai is the cheapest communication medium. But as it is crowded most of the time especially during peak hours and does not go to every destination within the city, it becomes very stressful often. But still if an individual prefers local train, then nothing better than that. You can simply ignore other commute mediums – carpooling, auto, private cabs, etc.
(4) Shop from DMart for buying day to day essentials
Food is an essential expense but it is also an expense that we can control in several ways. Although you must first reduce the expenses to only the most important things, you have the option of getting offers and discounts on basic necessities.
Explore prices in various places and see which is the most economical. And DMart is the best destination to get such offers.
The discounts offered on most of the products at DMart are simply incomparable. And these prices are actually the biggest money saver to middle class consumer. One proof of this is, DMart shopping centers are always crowded at any point of day because of the discounts on day to day products. You can further save on DMart shopping by ordering the stuffs online and get 10% cashback or Rs 400 per month/customer/device/PAN/Card.
More crowd to any business means more business, which means more profit. And share price of the company is an excellent proof.
Note that, profit is one of the biggest contributing factor to any company's share price. DMart trades with the name Avenue Supermarkets Limited on the Indian stock market.
(5) Save Money on Housing Rental Brokerage:
The mortgage or rent of the house where we live can be a very important and unavoidable expense. Despite of the gloomy economy, construction being the biggest contributor to the economy of any country; the residential prices are still high.
So saving money on property (buy or rent) can become a key factor in saving money especially in cities like Mumbai, where residential property rates are highest in India. And one way to save money is avoiding the brokerage charges. Typically individuals use services of real estate agent to buy/rent a flat in Mumbai. But using service of nobroker.in, the brokerage can be straightaway avoided.
Let's consider an example of how you can save money when renting a house in Mumbai.
In Mumbai, on an average, 2BHK house will cost Rs. 25,000 per month for 11 months (that's the time frame in a rental agreement). Now if you go through real estate broker, he/she will charge, 1 month rent as a brokerage charge. So basically you are staying for 11 months, but actually paying money for 12 months, which is Rs. 3, 00,000 (Rs. 25, 000 * 12).
But if you use services of www.nobroker.in; the brokerage is not required. So your yearly rental price is Rs. 2, 75,000 (Rs. 25, 000 * 11). Straight away saving of Rs. 25,000.
In fact, if you have good relationship with the owner of the house; you can directly request them to create long term agreement with reduced monthly rent (i.e. do not use nobroker.in and ofcourse no agent).
This way, you can save money on the service charge of nobroker like service.
(6) Use Zomato Gold Service for Free Food:
It's very difficult to avoid eating outside, no matter what. If you think, on an average, for a 4 person, the hotel bill is minimum Rs. 1,200.
However if you buy Zomato Gold subscription plan which offers (1 food item free), you can cut the cost by Rs. 250. And you can expect your hotel bill of nearly Rs. 900 instead of Rs. 1,200. Of course, every hotel will have their own terms and conditions on free item.
The bill can further be reduced if there are 2 users with Zomato Gold subscription having food in a hotel on one table.
Note: Not all hotels partner with Zomato to offer Gold service. So check online/Zomato app on the availability. Also, Zomato keeps changing their plan/offers and currently their Gold plan costs Rs. 900 annually.
Like Zomato, there are many services through which you can save money such as Gourmet Passport from Dineout.
(7) Order Medicines Online:
No one can avoid medical problems, they are part of everyone's life. But the cost of buying medicines in a store is high compared to buying online, as online pharmacies offer discounts on a transaction which is not offered by stores.
Few of the online medical sites are pharmeasy.in, medlife.com, netmeds.com.
(8) Buy Generic Medicines:
Generic drugs are sold to the consumers under its chemical name and are cheapest and affordable than the branded drugs sold at extremely high rates by big pharmaceutical companies.
Very few doctors recommend generic medicines and very few stores sell such medicines. And the fact is that, the price of generic drugs are extremely low, although generic medicines are not available for all the health problems.
You can buy generic medicines in India from:
Jeevandhara Stores
Akunuri Medicals
Sastimedicine.com
Read more in detail on buy low cost Generic medicines in India.
Note: Any medicine (generic/branded OTCs etc.) should be taken after consulting with the doctor.
(8) Stop Smoking:
This money saving tip is not only for the smoker but also for individuals whose friend/relative have got smoking habit. And such individuals can force their friends/relatives to quit smoking by explaining the financial impact of smoking as follows.
The cost of smoking a cigarette is extremely high when calculated for a longer duration, excluding the harmful health effects which will increase the cost of smoking a cigarette significantly.
Let's assume a person smokes 5 cigarettes in a day with one cigarette costing Rs.10. This comes out to Rs. 50 per day and Rs. 1,500 per month i.e. Rs. 18, 000 per year. If a person continues to smoke for 30 years the cost will be nearly Rs. 5, 40,000. Isn't that a huge money?
Now after 30 years, the smoker will be lying on the hospital bed, financially struck, with family around and running to arrange money for the medical expenses. And this cost will simply be more than Rs. 10, 00,000 (minimum). Moreover health insurance provider will reject most of the claim amount because of problems arising due to smoking.
Fact: According to Wikipedia, there are 120 million smokers in India which is 12% of the world's smokers.
(9) Use Credit Card:
While many will say, credit cards are fruitless and will put an individual in debt. This is wrong provided how you make use of it.
The discounts offered on credit card transaction are incomparable to cash. You must have seen 15% discount on using particular bank's credit card on buying electronic/digital device. This is just one example, there are many such examples where cards are better compared to cash transaction, e.g. discounts in hotels/air travel booking.
However card is advantageous provided it has no annual and joining fee and then used honestly i.e. bills are paid in full before the due date, card is not used for ATM withdrawals, not spend over the card limit, foreign transactions are not made.
This way, credit card can be advantageous and money saver.
(10) Save Money on Entertainment:
With rise in online streaming services, watching movies at the comfort of home is becoming very common. And cost of watching movies/shows online is very less compared to watching in multiplexes.
For e.g. Amazon Prime subscription costs Rs. 999 per year and through this you can watch many movies sitting at home with your family.
Now when you compare watching in a multiplex; one ticket costs nearly Rs.200. So for a family of 4, you pay Rs. 800 plus taxes. Here the expenses of food, parking is not considered.
Isn't watching movie in a multiplex or single screen theater expensive? Although movies are released on streaming services like Amazon, Netflix, Hotstar after some period of the release date in theaters. But that should be fine for a financially conservative person.
Another way to save money is using one ID and sharing it with friends/relatives. This way, the subscription will cost further go down.
(11) Save Money on Clothing:
If you are brand conscious then strategy that yields tangible results is to use coupons with offers and discounts by various brands/stores. And the best store that offers discounts 365 days is Brand Factory, where you can get heavy discount on branded merchandise all throughout the year.
Of course, check the prices first in DMart, as they are the best when to comes to discount.
(12) Other Simple Ways to Save Money:
Cut down on unnecessary expenses: If you are a broken hand, that is, you spend just for the sake of spending, you must change. Substitute these kinds of unnecessary/impulsive expenses like street food or shopping or coffee and instead save this money in your bank account.
Save on Utilities: Water, electricity and telecommunications are expensive. Change your consumption habits and turn off unwanted expenditures. Electricity has become very expensive in recent years so knowing the tricks to pay less in the electricity bill is basic to any home.
Here are some ideas:
Unplug the appliances that are on standby.
Use LED type bulbs.
Use energy efficient appliances.
As far as water or gas consumption is concerned, it is essential to control consumption in order to reduce the bill by turning off the taps properly, reducing the flow of heating.
(13) Use Payment Apps:
Make use payment apps such as Google Pay, Amazon Pay, Paytm, Mobikwik to make payments for utilities, credit card, insurance premium payment, etc. and get regular cashbacks.
(14) Limit Leisure Activities:
If you want to control the money, it is best to minimize our leisure budget and avoid eating out. If you can't get home at lunchtime, carry lunch with you, for example.
On the other hand, there are many free activities that can be done such as visits to museums, parks, events etc. Search in your city and you will surely find things to do for free.
Apply these tips and achieve your savings goals with your feet on the ground, even if there is a crisis.
Hope this article helps you in saving money.
Author Bio:
Hi, I am Nikesh Mehta owner and writer of this site.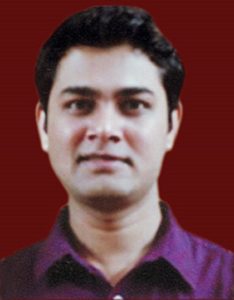 I'm an analytics professional and also love writing on finance and related industry. I've done online course in Financial Markets and Investment Strategy from Indian School of Business.
I can be reached at [email protected]. You may also visit my LinkedIn profile.