World's Low Cost Ventilators for Coronavirus developed by India
One of the most crucial bottlenecks faced by hospitals during the Covid-19 crisis is the lack of ventilators. These devices can keep patients alive when they can no longer breathe on their own. And India is among one such country which has developed world's cheapest ventilators for Coronavirus.
Internationally, the expertise of the Indian computer, pharmaceutical and medical tourism sectors is recognized. Indians are also at the forefront of technology and innovation. In addition, India has human resources of doctors, engineers, scientists, researchers and many others.
In the face of the health crisis posed by the Covid-19, Indian entrepreneurs and scientists are preparing to implement indigenous medical technologies and reactivate research in the field of respirators. Young engineers, trained at the best universities in India, have joined forces and want to launch low cost ventilators in the market. The ventilators are home-made, very inexpensive and portable.
According to estimates, India has between 30,000 and 50,000 ventilators in both the private and public sector health systems, mainly in intensive care units.
Low cost ventilators developed in India for Coronavirus Patients
Researchers and scientists across India are working to develop a safe and economical ventilators and which could be quickly exported globally.
At the moment, India depends mainly on imported ventilators, which are expensive costing around Rs. 5,00,000 to Rs. 15,00,000. And only a handful of ventilators are available in India and that too most are used for patients suffering from other diseases.
Some experts say that India needs up to 80-100 times more ventilators than the existing ones. Another estimate is that between 110,000 and 220,000 ventilators are needed in the country.
So here are the low cost ventilators developed/under development/testing phase in India.
(1) Dynamatic Technologies, Bengaluru
– World's lowest cost ventilator is developed requiring no electricity and at the same is portable and disposable. The ventilator costs Rs. 2,500 only. 
(2) Jeevan – In the fight against Covid-19, Engineers from a Indian railways has developed an extremely cheap prototype fan called Jeevan. The equipment, made with indigenous technology, will be a great relief in the fight against the epidemic. It is estimated to cost INR 10,000 without the compressor.
(3) Ruhdaar – Another affordable ventilator prototype named "Ruhdaar" has been developed by students and officials from Indian Institute of Technology, Bombay (IIT Bombay) using locally available materials. The prototype development has costed around INR 10,000. Once testing is done and the product goes into mass production, the cost will be further lowered.
(4) Prana-Vayu – IIT Roorkee has developed closed loop ventilator called "Prana-Vayu" whose manufacturing cost is Rs. 25,000.
Related reading: Start increasing your income during Coronavirus crisis
(5) Ventilator from IISER – Researchers from Indian Institute of Science Education and Research (IISER) has also come forward and have developed low cost mechanical ventilator. It uses wireless technology that facilitates remote monitoring as well as control of the machine. In addition, multiple ventilators can be connected to a centralized console benefiting the healthcare workers to monitor multiple patients simultaneously. It is expected to cost around Rs. 50,000.
(6) Ventilators from Nocca Robotics – In addition, the Pune-based company Nocca Robotics has developed low cost ventilators whose price will be 1/10th of the imported ventilator. And this is currently under the testing stage.
The coronavirus crisis may be an opportunity for India's medical device industry to have more presence in the international medical and healthcare sectors, as India has done so far in supplying pharmaceuticals and active ingredients worldwide.
Author Bio:
Hi, I am Nikesh Mehta owner and writer of this site.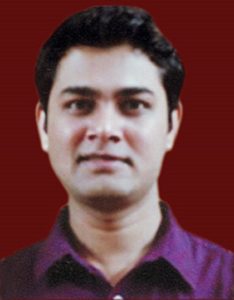 I'm an analytics professional and also love writing on finance and related industry. I've done online course in Financial Markets and Investment Strategy from Indian School of Business.
I can be reached at [email protected]. You may also visit my LinkedIn profile.