Top 6 Best Loyalty Cards Students Should Apply
Money is never enough, especially when you are a student. One of the best ways to save is by taking advantage of loyalty cards for the student. There are so many loyalty cards available for students, but not all of them are good. Choosing the best may be challenging. To make it easy for you, below is a list of the best student's loyalty cards that you can apply.
Co-op Membership
This loyalty card has the best deals for students. When you purchase from their shops, and you have a card, 5% of the amount you spend is usually added to your membership account.
You will also enjoy the best discounts on co-op products. 1% of whatever you spend on their products, they donate to a local charity of your choice.
Paperchase Treats Me
With this card, you can get benefits just from signing up. When you shop in their stores or online, you will be awarded more points. They have the best benefits, like 15% off for your first shopping using the treat me a card. With these benefits, you can be able to save more cash in the long run.
Nectar Card
It is the most versatile card that is associated with Sainsbury's. When shopping at Sainsbury with the card, you will collect a point for every pound you have spent. Check for more info on their website, where you will find a lot of amazing offers.
You can then redeem the points to get you some amount off while shopping. The unique thing about Nectar points is that they are awarded when you donate to Oxfam.
Waterstones Plus Card
As students, you will need books to study to improve your knowledge. You can use a Waterstones plus student's card to pay less for books. You can also get good discounts when it comes to Waterstones events.
Boots Advantage Card
Every time you purchase boots online or in-store. You will earn points, which are awarded depending on the amount of money you spend. It is one of the most generous loyalty cards in the market because they have the best deals.
When you use this card, you can earn a 10% discount on boots. You can also delay the purchase and wait for special events, mostly on weekends. During this event, you earn a bunch of extra points for spending over a certain amount while shopping in their shops.
Superdrug Health and Beauty Card
This card comes both as a physical card and as an app. You can use it when buying on both physical stores and online. Points will be awarded depending on the amount of cash you spend, and you can use these points to get money off your next purchase.
You can also earn bonus points when buying selected products in a special event. A student gets 10% off discounts for every purchase they make and get triple points as a birthday treat.
These are the top six loyalty cards than you can take advantage of as a student. You can also search online for more info on loyalty cards.
Author Bio:
Hi, I am Nikesh Mehta owner and writer of this site.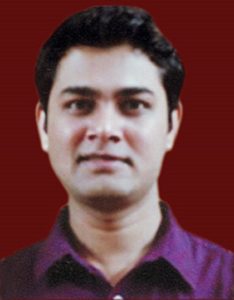 I'm an analytics professional and also love writing on finance and related industry. I've done online course in Financial Markets and Investment Strategy from Indian School of Business.
I can be reached at [email protected]. You may also visit my LinkedIn profile.