Top Tips for Saving Money on your Mortgage in 2021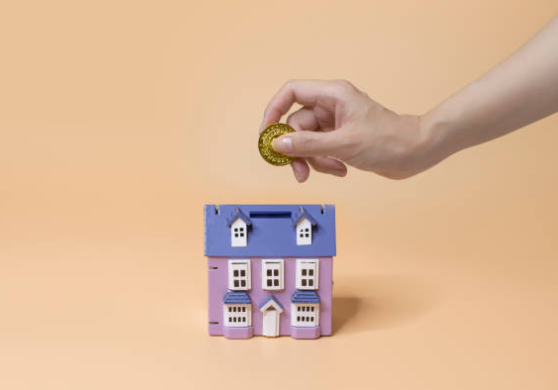 There has been huge disruption in property markets all over the world since Covid-19 hit. Fears of big price falls have been replaced by significant price gains in many countries. Furthermore, news coverage has focused on the price increases and lack of supply – which you as an individual can not control –  but homeowners and would be homeowners should be aware that there are lots of practical steps they can take to ensure they are getting the best bang for their buck with a mortgage.
Look at the interest rate offered – Might sound very obvious but this is the key to how much you will pay each month. Some banks will have rates at 3% and higher and others provide 1.95% interest rates. Over a 30 year mortgage on say €400,000 this could cost you over €100,000 – that is a massive difference. Always know what your interest rate is and keep in touch with a mortgage advisor. You can use their mortgage calculator to see how much you could save each month.
Switch, switch, switch – Most banks will have offers of 2,3,5 years with a sticker price rate. But after the fixed period you can "roll" off onto a much higher rate. The banks do this as most people are not paying attention to when their current offer expires and are then too lazy too switch. By constantly keeping apprised of the market – through a mortgage broker or by direct research, you will know how much you could be saving by switching. A good mortgage advisor, Dublin based or elsewhere, will constantly keep themselves upto date with the best rates so speak to them first.
New Customer Offers – Some banks will have great new rates for new customers to help them win new business, but they don't automatically offer this to existing customers. This can result in a big monthly repayment difference between new and old customers. You need to keep in touch with your broker and be aware of any new offers they have to see if you are entitled to them. Your bank will not necessarily tell you, so you need to stay informed.
Alternatively, you can get your mortgage broker to keep an eye out for this and get them to deal with your Bank directly if anything changes. This way you have someone working for you that is on top of the market. Pangea Mortgages are a leading mortgage advisor with the best mortgage brokers so get in touch with us to find out how much you could save !
Loan to Value Offers (LTV) – Banks will look at the mortgage they give out versus the price of the property. The reason they do this is to assess how risky the loan is. The higher the loan to value, the risker a loan to the Bank is – so they charge more for it. The logic behind this is that if you are 90% LTV and the house price falls 15% and you default on the mortgage, the Bank once they repossess the house and sell it, will lose some of the initial loan they gave to you. If you are 50% LTV, then the chances of the bank losing money are far lower- hence they will give you a lower mortgage interest rate.
You should keep yourself appraised of your loan to value – You can contact a local Estate Agent and they will give you a high level estimate and then compare this to your outstanding mortgage. If you fall below certain levels 80%, 60% 50% you should be entitled to a better interest rate. Again, the bank will not help you here – you need to do the work yourself or better still get your mortgage advisor and his digital mortgage calculator and get them to regularly scan the market for you.
There can be significant savings when your LTV falls and this can happen two ways – one is the price of the property increasing and the other is when you pay down your mortgage each month you reduce the balance outstanding.
In summary, there are a number of different ways you can save very substantial sums of money on your mortgage. The key is to have an expert mortgage advisor, working on your behalf and who is aware of the offers and options through the Banks. They have the resources to keep abreast of all the latest offerings and product changes and they will work on your behalf to save you money. Banks will not do this!!
Author:
John Fahy – Founder of Pangea Mortgages
After having qualified with a Master in Economics, I have worked in financial services across the UK & Ireland and held a variety of senior finance roles around the world. I have also bought a number of investment properties and am an avid follower of the financial and property markets.