8 Ways for Startups to Finance their Business Idea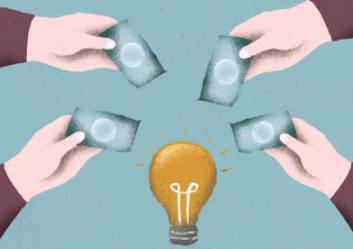 No matter how good the business idea is – you can't start your own business without capital. And money is the biggest hurdle for startups or entrepreneurs. But there are different financing options for startups available in today's business world.
However, not every funding option fits every business model. This is because there are risks associated with each financing option, which many startups are not aware of. And this is the reason why lack of financial planning is still one of the most common reasons for a failed start-up.
Financing Options for Startups
Listed below are the detailed information on 8 ways startups can fund their venture:
Bootstrapping
Subsidy
Incubators & Accelerators
Participation in start-up competitions
Loans and Credits
Venture Capital
Business Angel
Crowdfunding
#1 Bootstrapping:
Bootstrapping is the name given to an independently financed venture i.e. without any outside capital. Regardless of whether this is possible for you or not – self-financing has advantages and disadvantages.
Advantages of bootstrapping
Financing your startup with own capital, always increases motivation. This is because whoever invests a lot in himself naturally wants to get the best out of it. And is often proud to have done it alone with his/her own means.
In addition, the largest share of the company remains with the founder himself and does not pass into the ownership of investors. This way young entrepreneurs themselves have the greatest possible freedom of decision.
Those who get by with little capital usually create an efficient company that functions in a clear structured way.
Disadvantages of bootstrapping
However, this often results in great pressure to make the best possible use of scarce resources.
The high degree of entrepreneurial freedom also carries the risk of wrong decisions. Because founders are exclusively responsible for their own business and work without the know-how of others.
Even if the entire venture cannot be financed by equity capital, it still provides a certain degree of security in the event of liquidity fluctuations and, in addition, creditworthiness.
Planning is everything! However the basic requirements is that the business plan should be rock solid.
#2 Subsidies
Those who set up their own businesses often have access to state/government subsidies, not just for starting up out of unemployment. Often, however, deadlines have to be taken into account here. So those who want to set up a company should inform themselves about the corresponding offers before the foundation.
Most of these programs include loans with correspondingly favorable conditions.
#3 Incubators & Accelerators
It is also possible to be assisted by an incubator or an accelerator. Both are often used synonymously, but differ from each other.
An incubator supports a start-up with venture capital, but usually provides mainly office infrastructure and premises. In addition, incubators also provide advice and help with the analysis and development of the business idea.
Accelerator programs are offered by a wide variety of institutions such as universities, venture capital companies or industry. Here, a mentor is provided to the startup and in return, the company providing the capital acquires shares in the startup. Universities and colleges in particular are increasingly offering such programs. In this way they aim to make the market potential of scientifically developed ideas economically viable.
#4 Participation in business start-up competitions
It's worth a try for the young entrepreneurs to take part in a start-up competition with their project.
#5 Loans and credits
For larger purchases, a loan from a bank is a traditional way of arranging the necessary capital for starting a business. Draw up a loan agreement online under expert guidance exactly as you need it.
Convincing the bank
A professional business plan and a good preparation for the bank meeting are absolutely necessary. If the project is well elaborated, presented accordingly in the business plan and promises success, there are good chances for the approval of a loan. In principle, however, bank will not forgo a guarantee.
A guarantee means that the loan is granted by the bank and that the funding agency assures to fully or partially guarantee the loan in case of loss. This type of loan is called subsidized loan. The banks prefer this type of loan because the risk for them is mitigated.
#6 Venture Capital
With venture capital, investors provide founders with the appropriate capital depending on the development phase of their product or service. For this purpose, the investors are often available as consultants for young entrepreneurs and also acquire company shares.
The financial leeway thus increases, and founders are not only responsible for themselves, but also for the investors, who now want to be kept up to date on the development status and usually expect continuous reporting. After all, especially in the early stages of development of a business start-up, investors take the risk that the company will fail and want to protect themselves accordingly.
As a rule, investors do not enter the business until later phases of the start-up, when the risk has decreased. The riskier the current status of the start-up, the higher the interest rate on the funds provided.
This form of financing works best for start-ups in the computer, pharmaceutical or biological sectors that want to bring a promising product to the market that has great prospects for success and growth.
#7 Business Angel
Business angels can usually be won over for their own company much earlier. They support founders with their know-how, but usually do not invest as much capital as venture capitalists. Therefore they become active in an advisory capacity.
Young entrepreneurs can share in the wealth of experience of the business angels, use their networks and contacts, which can often prove much more valuable than pure capital in the early start-up phase. Business angels risk much more than venture capitalists because they invest during or shortly after the start-up – at a time when success is by no means certain.
But finding such a popular angel is not quite so easy.
#8 Crowdfunding
An increasingly popular form of financing is crowdfunding. Since the financial burden is distributed on many shoulders, this is also referred to as swarm financing.
Crowdfunding distinguishes between several types.
Reward-based Crowdfunding ("Crowdfunding")
This form of crowdfunding is the most popular, especially in the creative industries. Donors receive a thank you for their financial support, which is more extensive depending on the amount of money awarded. The "reward" can be anything that suits the company, from a small thank you card to a version of the finished product.
Equity-based Crowdfunding ("Crowd Investing")
In equity-based crowdfunding, investors receive a share in the company and also get a share in the turnover. The investors' goal is usually a later exit.
Lending-based Crowdfunding ("Crowdlending")
In lending-based crowdfunding, lenders offer a loan with a fixed interest rate and a fixed term. The main advantage for entrepreneurs is that no banks need to be convinced to grant a loan.
Donation-based Crowdfunding ("Crowddonation")
This crowdfunding is based on donations, so donors cannot expect any direct consideration. This form is most suitable for charitable projects. This form of financing is particularly suitable for start-up models with very innovative ideas, which otherwise have difficulty in attracting donors through traditional channels.
---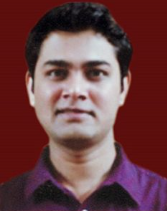 Hi, I am Nikesh Mehta, owner and writer of this site. I'm an analytics professional and also love writing on finance and related industry. I've done online course in Financial Markets and Investment Strategy from Indian School of Business.
I can be reached at [email protected]. You may also visit my LinkedIn profile.