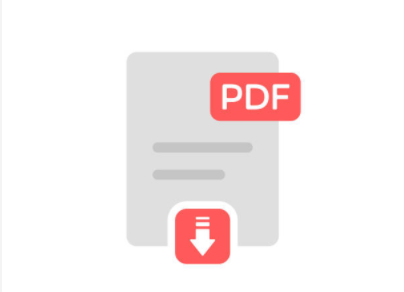 There is no need to go through the manual process to rotate a PDF file because you can find numerous automated tools for getting work done. All you have to do is to pick the best tool out of them and proceed with getting what you want.
Below-mentioned are some of the most outstanding tools available as of now for the people to rotate their PDF files.
2pdf.com
2pdf.com is not just a PDF rotation tool. You can expect to receive numerous outstanding functionalities from this tool. Hence, you will be able to get your work done without encountering any problems at all. If you want to rotate PDF with 2pdf.com, you will need to upload it first. Then you should click on the rotate PDF online option. You should then change orientation and proceed with rotating the file according to your needs.
PDF Rotator
Another reputed tool available for you to use and rotate PDF online would be PDF Rotator. Along with the help of this tool, you can easily do page rotations. Even if you want to rotate PDF files in bulk, this tool will be offering the support you want. It is providing a great user interface. Hence, you will be able to get the job done without encountering any challenges at all.
PDFsam
If you wish to locate a reliable tool to rotate PDF for free, you may take a look at PDFsam. It will be able to help you with rotating PDF files, viewing them, converting them, and doing many other changes. You can also get multilingual support along with the help of this tool. If you have a PDF file that is in a different language, PDFsam will deliver you the opportunity to get the job done without encountering any challenges.
Smallpdf
While looking for a tool to rotate PDF online, Smallpdf will be a perfect option that you will come across as well. You can use this tool for viewing PDF files and editing PDF files without going through any challenges at all. You can rotate a PDF file in 90 degrees, 180 degrees, or at 270 degrees with the help of this tool. While you are rotating PDF files, you may think about using Smallpdf to encrypt them or decrypt them as well.
Bluebeam Vu
You can rotate PDF for free as single documents with the help of Bluebeam Vu. It is a highly effective tool available for your use as of now. By using this tool, you can easily get PDF rotations done without encountering any major challenges. You can find a unique markup list technology with Bluebeam Vu, which will provide you the chance to rotate the content along with the comments and other markups that you have added. This tool is offering a simple and easy to follow interface as well.
Pick the best tool out of these to rotate PDF files. You will be impressed with the functionality that they can deliver to you with rotating any kind of PDF file you have.
(This article is contributed by 2pdf.com)