Best Video Doorbell: Secure Your Home with Smart Technology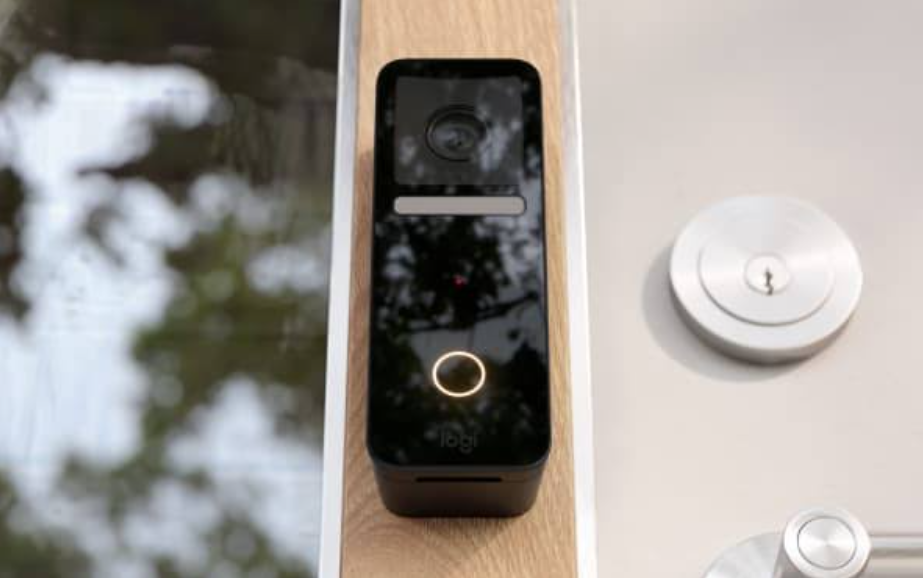 As the saying goes, home is where the heart is, and keeping our homes safe and secure is of utmost importance. With advancements in technology, smart video doorbells have become a popular choice among homeowners to enhance their security measures. Home security has always been a top priority for homeowners. However, with the advancements in technology, securing your home has become much easier and more efficient. One of the best ways to enhance your home's security is by installing a video doorbell.
What is a Video Doorbell?
A video doorbell is a smart home device that allows you to see and speak to visitors at your front door from your smartphone or tablet. It consists of a camera, a speaker, and a microphone, all housed in a sleek, weather-resistant casing. When someone rings your doorbell, you receive a notification on your phone, and you can see and speak to the person through the video doorbell's camera and speaker.
How do Video Doorbells work?
Video doorbells work by connecting to your home's Wi-Fi network. When someone rings the doorbell, the camera starts recording, and a notification is sent to your phone. You can then open the video feed and see who's at your door. Some video doorbells also have motion sensors that can detect movement and alert you even if the person doesn't ring the doorbell.
Features to Consider When Choosing a Video Doorbell
When it comes to choosing the best video doorbell for your home, there are several features to consider. Here are some of the most important ones:
Video Quality:
The video quality of your doorbell camera is one of the most important features to consider. After all, you want to be able to see who's at your door clearly. Look for a camera that has at least 1080p resolution and a wide field of view.
Two-Way Audio:
Two-way audio is another essential feature to look for in a video doorbell. This feature allows you to communicate with whoever is at your door through your smartphone or other device. Look for a doorbell with high-quality audio and noise cancellation to ensure that you can communicate clearly.
Night Vision:
Night vision is an important feature to consider if you want to keep your home safe and secure at all times. Look for a video doorbell with infrared night vision, which will allow you to see who's at your door even in low-light conditions.
Motion Detection:
Motion detection is another essential feature to consider. Look for a video doorbell with customizable motion zones, so you can choose which areas to monitor. You should also be able to adjust the sensitivity of the motion sensor to avoid false alerts.
Storage Options:
Finally, consider the storage options that come with your video doorbell. Some models come with free cloud storage, while others require a monthly subscription. Make sure you choose a doorbell with storage options that fit your needs and budget.
The Best Doorbell in the Market
Logitech Doorbell Manual:
The Logitech Doorbell Manual is a newcomer to the video doorbell market, but it's already making waves. This device offers 1080p HD video, two-way audio, and customizable motion zones. It also comes with a helpful manual to guide you through the installation process.
Pros:
1080p HD video
Two-way audio
Customizable motion zones
Easy installation with included manual
Cons:
Limited smart home integration
No facial recognition technology
Installing the Logitech Circle View:
The Logitech Circle View is a high-quality camera that can be used both indoors and outdoors. Here's how to install it:
Choose a location for your Circle View: Find a flat surface near the area you want to monitor where you'd like to install the Circle View. Make sure it's within range of your Wi-Fi network.
Attach the mounting bracket: Use the screws provided to attach the mounting bracket to the surface you've chosen.
Connect the Circle View to power: Use the USB charging cable to connect the Circle View to a power source.
Pair the Circle View with your Wi-Fi network: Download the Logitech Circle app on your smartphone and follow the instructions to connect the Circle View to your Wi-Fi network.
Test your Circle View: Open the Logitech Circle app on your smartphone to make sure the camera is working properly.
Conclusion:
Investing in a video doorbell is an excellent way to enhance your home's security and give you peace of mind. Our top five list includes options for a variety of budgets and needs, including Logitech Doorbell Manual. Be sure to consider factors like installation requirements, subscription fees, and smart home integration before making a purchase. With any of these video doorbells, you can rest easy knowing that you have an extra layer of protection for your home and loved ones.
FAQs:
Q: Can I install these video doorbells myself?
Q: Do these video doorbells require a subscription?
Q: What happens if someone steals my video doorbell?
Q: Can I integrate these video doorbells with my other smart home devices?
---